An important part of finding your next great real estate deal is knowing what red flags to watch for. Successful real estate investors know that there can be many reasons an otherwise viable deal can go south. While some of these reasons involve the condition of the property, others may be a result of seller issues. By learning about the five red flags telling you to walk away from a real estate deal, you can better avoid some of the most common – and most costly – investment mistakes.
Poor Communication
When working with a seller, real estate agent, or lender for the first time, it can be hard to negotiate different communication styles. But the worst mistake an investor can make is to assume that poor communication is simply a result of mixed signals. Rather, consistent poor communication from any of those whom you're trying to work with should be considered evidence of an underlying issue, at best, and something going seriously wrong, at worst. If you've done your best to encourage communication yet are still encountering silence or hesitation, your best bet is to simply walk away.
Dishonest Sellers
It is unfortunate, but some sellers will try to hide problems in order to sell their property faster or for more money. This kind of trickery can be hard to catch unless investors are doing their due diligence with their research. A seller working hard to cover up cracks in the foundation, a failing roof, or plumbing problems can go about it in any number of ways. The important thing is that once you recognize the seller's deception, it is up to you to either confront them or cancel the sale – or both.
Mold
The presence of mold can be a serious problem during the purchase of an investment property. Adding to the difficulties is the fact that the seller may not even realize they have a mold problem until the property is inspected as part of the sale. While not all mold is toxic or particularly aggressive, some can be nearly impossible to get rid of for good. For this reason, the presence of mold is a big red flag for real estate investors. The last thing you need is to inherit an expensive, ongoing problem that will eat into your profits.
Termites
Along with mold, a home with termites should be a good enough reason to walk away from a real estate deal. Over time, termites can cause significant structural damage to a rental home, resulting in expensive repairs. While it is the seller's responsibility to disclose whether the property has a termite problem, it's not a bad idea to have the property checked yourself. If a termite problem is discovered, the safest thing for a real estate investor to do is to look for their next purchase elsewhere.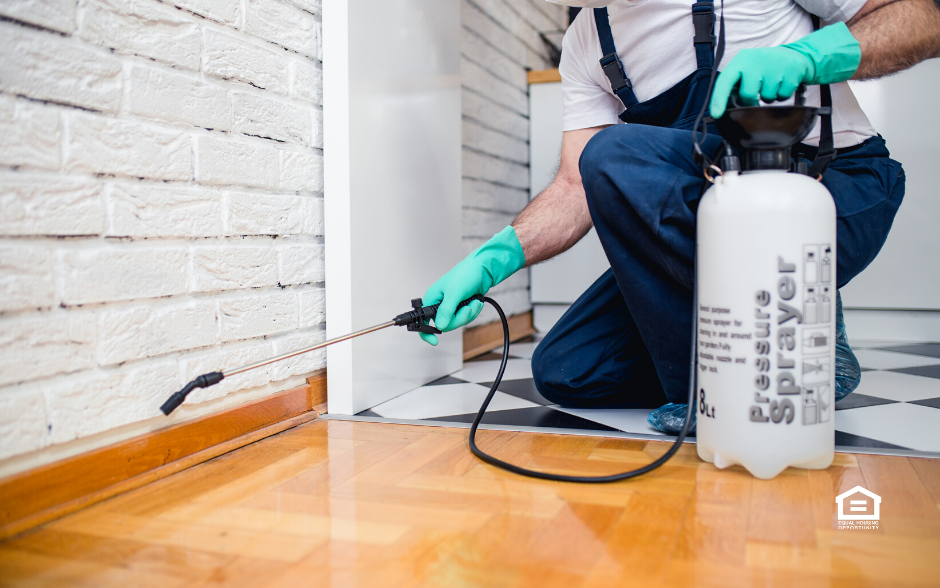 Sewer Issues
There is nothing that can turn a rental home into a nightmare faster than a backed-up sewer. Sewer problems, like mold, can be difficult to know about in advance, especially if the sellers are trying to downplay any issues. There are certain warning signs that an investor can look for, and a quality home inspection may be able to help. But in the end, if any kind of sewer problems are disclosed or discovered, it is probably better to back out of the deal immediately. Sewer issues are a serious biohazard and can be very expensive to deal with, both of which will make your rental income suffer.
For single-family rental property investors, having a solid purchase strategy is the most important approach to knowing when to walk away. When red flags pop up, it is important to stick to the industry's best practices and save yourself the costly headaches that problem properties will bring. Once you have purchased a rental property, you'll need help in managing it. Contact your nearest Real Property Management office for more information. 
We are pledged to the letter and spirit of U.S. policy for the achievement of equal housing opportunity throughout the Nation. See Equal Housing Opportunity Statement for more information.