5 Steps to Company Goal Setting
It's The Most Wonderful Time of the Year- How is Your Goal Setting Coming Along?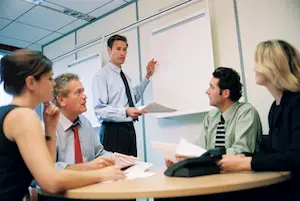 Are you making your list? Checking it twice? No, not THAT list! Right now is the perfect time to sit down with your team and develop your plan for 2016. The people with whom you work are the key to your success – setting your company's goals without their input is like Santa trying to deliver all those toys without his reindeer. It HAS to be a team effort in order to work. [Tweet "What gets measured gets attended to – what gets attended to gets done. #GoalSetting"] Call a meeting, clear the schedule, grab a white board, and invest this time into your company's bright future. Once you have your team assembled: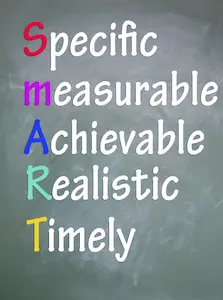 Collaborate

Identify business strategy and goals as a team
Everyone has a voice – feedback and constructive debate is a necessary part of the process (no reindeer games or calling names)
Distill your initial goal brainstorming down into clear, concise, realistic goals
Set SMART Goals

Specific – Clearly defined outcomes
Measurable – Able to be objectively assessed through applicable performance indicators
Attainable – Required resources, time, and access are available in order to succeed
Relevant – Addresses work and results clearly aligned with business success measures
Timely – Specific delivery and/or completion dates
Plan

Translate your company's goals into deliverables as a team
Develop individual goals that directly correlate to the company's operational goals
Communicate

Put operational goals in writing and ensure all team members have a copy
Provide each team member a copy of their individual goals, as well as the operational goals they feed
Revisit, Revise, Reiterate

Hold quarterly meetings to review and revise goals as business needs change
Update all related documents and redistribute to ensure all team members are aware of changes to operational goals as well as their own
"What gets measured gets attended to – what gets attended to gets done." As you and your team achieve and exceed your milestones in 2016, CELEBRATE! Not necessarily eleven pipers piping or seven swans a-swimming, but something to acknowledge a job well done – Starbucks one morning for the team, a team lunch, or even a handwritten note praising a team member for their efforts. A little encouragement goes a long way! Wishing you a safe and happy holiday season, and to a 2016 filled with accomplished goals!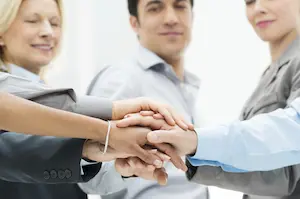 We are pledged to the letter and spirit of U.S. policy for the achievement of equal housing opportunity throughout the Nation. See Equal Housing Opportunity Statement for more information.
Get the Neighborly App
In addition to Real Property Management's expert skills in managing your rental property, you can utilize Neighborly's other brands to maintain and enhance your home. Use the Neighborly App to get connected to local home service professionals. Download and receive offers only available on the App.
Depending on current health and safety regulations in your area, some of the services mentioned in this post may not be available. Neighborly service providers will follow the latest health and safety guidelines provided by the local and state governments. Please check with your local Neighborly service provider for details at the time you need service(s).
Download It Today
Check out these other helpful stories
Get an assessment from your local
Real Property Management
office.