To some, it's just property. To us, it's your retirement, college tuition, rainy day fund, or that trip you've wanted to take since college.
Why Choose Real Property Management?
Whether you have a single rental home or multiple investment properties, trust the professionals at your local Real Property Management office to manage your real estate assets. Professional guidance and rigorous processes help you get the best rental rates and quality tenants who stay longer and take care of your property.
Avoid Hassles & Save Time
Our RPM offices handle late-night tenant phone calls and emergency maintenance issues, so you don't have to interrupt your daily life. They have the knowledge, licensing, and insurance necessary to understand and comply with regulations, including tenant-landlord laws, Fair Housing, and evictions. Save time and avoid costly mistakes!
Read More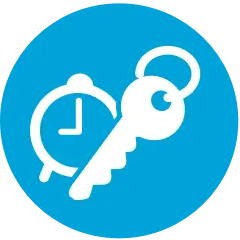 Stay Informed and Organized
Whether you live around the corner or thousands of miles away, RPM makes sure you know what is going on with your rental property. Your password-protected online account provides notifications and access to financial statements all in one place to keep you organized. If you have other needs, your local RPM team is just a phone call away.
Read More
Rely on Professional Expertise
Tens of thousands of rental homeowners and investors nationwide trust RPM professionals. Our streamlined systems and processes developed over the past 30 years, and our highly trained specialists are prepared to meet the demands of property management 24-hours a day. We know what works, what rents, and how to get the most from your property.
Read More
Get Competitive Pricing & Guarantees
The cost of property management is worth the price—long vacancies, evictions, or non-compliance issues can cost you thousands. We help property owners get market-rate rent, avoid common mistakes, and place quality tenants faster. In addition, many local offices offer a variety of guarantees and programs that give you the reassurance you need and the cash flow you want.
Read More
Get an assessment from your local
Real Property Management
office.