5 Tips to Writing Content for Marketing
Whether it's a property advertisement, a blog post, or an email marketing your services, writing content for marketing purposes can be tricky.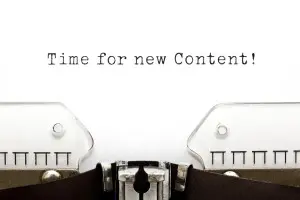 It's your opportunity to engage your audience, so take it seriously and choose your words and your messages carefully. Here are five tips to consider before you begin writing your next piece.
1. Every Word Counts: With the internet and increase availability of much more information these days many people don't read details and you have only a few seconds to catch their attention. Make sure you understand who your audience is and focus your writing on what's important to them. Good writing is like a conversation. Think of the questions your readers will ask and answer those questions in your copy. Use short sentences and keep it conversational. In your writing, grab the audience in the beginning with a catchy headline then get to the point quickly, clearly, and compellingly. Review what you've written and eliminate phrases and words that don't add value to the message. You'll be surprised at what you can cut when you analyze your words.
2. Make it Readable and Trustworthy: It's not only how you say it, but also how it is presented. You want to catch their attention with an intriguing title then engage the audience to read more. Use bullets, lists and charts to isolate points. Include statistics and testimonials when appropriate to reinforce the message and enhance its believably – your readers will quickly realize you are factual, trustworthy and the expert. [Tweet "Good #writing is like a conversation. #ContentMarketing"]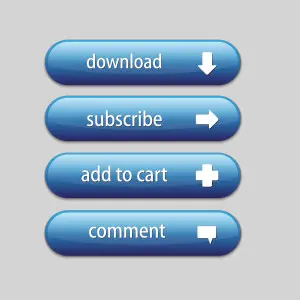 3. What's Next? A call to action, or CTA, is what you want the reader to do next. BEFORE you start writing, identify your call to action. Do you want the reader to call or email you? Go to your website? Purchase something? Share your message with others? Effective marketing writing elicits a response. Whatever your call to action is, make sure your writing focuses on how best to get the audience to do what you want them to do. Your goal is to convert the audience into taking the next step based on your call to action. The better your writing, the higher your 'conversion rate' will be.
4. Many Elements Comprise a Message: It's not just about the words you say. Your 'message' is comprised of several elements such as a video clip, images, text placement and formatting, titles, and other elements that fit together to build one puzzle. After you view the puzzle with all of the elements acting as one, words in your copy will be replaced or eliminated.
5. Perception is Reality: No matter what YOU think you're writing about, or how YOU think the audience will interpret your words, the audience thinks rules and ultimately has their own perceptions of what they see and read. Test, test, test. Share your material with a few different types of people who might represent your target audience and will provide their insights. Ask them a few questions – Was it interesting and engaging? What did they understand from what they read? Did they know the call to action? Where did their eyes move on the page if there were multiple elements? During this process, you may also discover a good proofreader and grammar checker through this process as well!
What Would You Add to This List?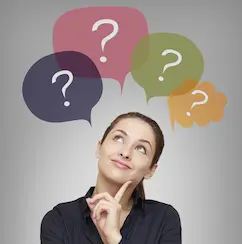 We are pledged to the letter and spirit of U.S. policy for the achievement of equal housing opportunity throughout the Nation. See Equal Housing Opportunity Statement for more information.
Get the Neighborly App
In addition to Real Property Management's expert skills in managing your rental property, you can utilize Neighborly's other brands to maintain and enhance your home. Use the Neighborly App to get connected to local home service professionals. Download and receive offers only available on the App.
Depending on current health and safety regulations in your area, some of the services mentioned in this post may not be available. Neighborly service providers will follow the latest health and safety guidelines provided by the local and state governments. Please check with your local Neighborly service provider for details at the time you need service(s).
Download It Today
Check out these other helpful stories
Get an assessment from your local
Real Property Management
office.