7 Tips to Maintain Your Roof and Gutters
Tip of the Month: Maintain Your Roof and Gutters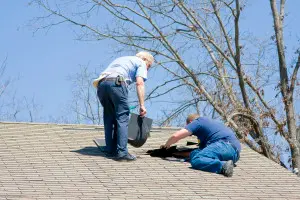 John F. Kennedy said, "The time to repair the roof is when the sun is shining."
Sometimes it's easy to forget about the areas of your home you don't see everyday, but that's exactly when problems arise. Stay ahead of repairs by regularly inspecting them to avoid worse problems later.
The roof and gutters on your rental property can be easily neglected, but with a little proactive maintenance you can protect your rental and avoid costly repairs.
Maintenance Tips for Roof and Gutters
Replace curling, buckling or cracking shingles
Ensure no gaps in the flashing around skylights, vent pipes and chimneys
Seal all seams and joints properly, and block small entry holes used by pests
Ensure gutters are secured and sloped correctly for proper drainage to prevent standing water
Clean gutters and downspouts to prevent leakage and back-up
Clear debris from roofline valleys and other build-up areas
Trim branches near or overhanging roof
Fall is a great time to inspect your roof and rain gutters on your rental property in preparation for the rainy or snowy season. Your Real Property Management office can assist you in evaluating your roof to avoid problems so that you aren't left with a major repair in the spring.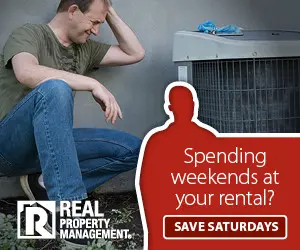 We are pledged to the letter and spirit of U.S. policy for the achievement of equal housing opportunity throughout the Nation. See Equal Housing Opportunity Statement for more information.
Get the Neighborly App
In addition to Real Property Management's expert skills in managing your rental property, you can utilize Neighborly's other brands to maintain and enhance your home. Use the Neighborly App to get connected to local home service professionals. Download and receive offers only available on the App.
Depending on current health and safety regulations in your area, some of the services mentioned in this post may not be available. Neighborly service providers will follow the latest health and safety guidelines provided by the local and state governments. Please check with your local Neighborly service provider for details at the time you need service(s).
Download It Today
Check out these other helpful stories
Get an assessment from your local
Real Property Management
office.