Can a Property Owner Be Charged with Criminal Trespass on His/Her Own Rental Property?
Winter is right around the corner, and as a rental property owner, you might be thinking that it would be a good idea to drop by your rental property to winterize the sprinklers and replace the HVAC filters. Both of these maintenance activities have a positive effect on your renters. Is it okay to drop by to do these without notifying the renters?
A. Yes, because I own the property.
B. Yes, because these things will benefit the renters and they probably won't be there.
C. No.
Answer: C When renters sign a lease, you give up the right of possession to the property – both the inside and outside. As such, you must provide sufficient notice to your renters before entering your property based on the lease and what your local law states. Commonly the time required is to provide 24 hours' advance notice. If you do not follow what's specified by the lease or law, you could be charged for criminal trespassing regardless of whether you own the property, whether the renters are present, or whether your actions will benefit the renters.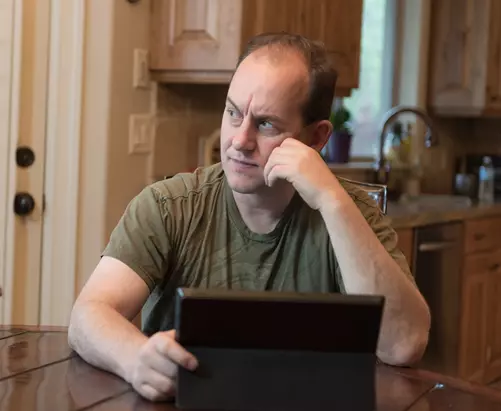 Exceptions to this may include emergency repairs for safety issues or building code violations. Or, if the renter requests repairs or maintenance, then permission may be implied unless specifically stated in the lease that advance notice should be provided for all repairs. As a client of a Real Property Management office, you can rest assured that we provide the proper notice to your renters prior to entering the property for repairs, maintenance or property evaluations. Would you like to learn more about our maintenance services? Contact your nearest Real Property Management office.
We are pledged to the letter and spirit of U.S. policy for the achievement of equal housing opportunity throughout the Nation. See Equal Housing Opportunity Statement for more information.
Get the Neighborly App
In addition to Real Property Management's expert skills in managing your rental property, you can utilize Neighborly's other brands to maintain and enhance your home. Use the Neighborly App to get connected to local home service professionals. Download and receive offers only available on the App.
Depending on current health and safety regulations in your area, some of the services mentioned in this post may not be available. Neighborly service providers will follow the latest health and safety guidelines provided by the local and state governments. Please check with your local Neighborly service provider for details at the time you need service(s).
Download It Today
Check out these other helpful stories
Get an assessment from your local
Real Property Management
office.