Combining an Active Military Career with Rental Property Investing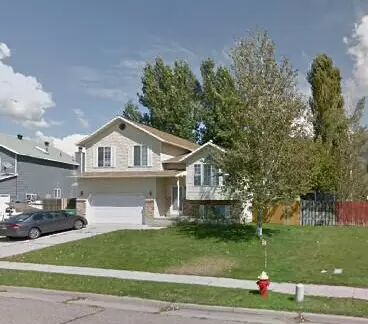 Christine's Utah rental property
Christine Rilovick was first exposed to buying and renting property when she was a teen through her mom's investments, an experience that proved valuable as she invested in rental homes and accumulated her own real estate portfolio. Christine moved frequently while serving in the Air Force and purchased a home in every city she lived, with the intention the home would become a rental when she relocated for her next military assignment. She now owns seven rental homes in seven states, and Real Property Management offices manage most of them
Her first rental home came as the result of a poor housing market in Florida. She was approached by a neighbor who was starting a property management business, and Christine was convinced that turning her home into a rental was a much better option than selling it for a loss. Christine has always received great service as it was her neighbor's first property under management. From Florida, she moved to Korea then to Utah, where she became one of Real Property Management's first clients in the early 2000s. After searching the yellow pages, she hired Real Property Management primarily due to its proximity to Hill Air Force Base and her home.
Christine's next move was to Dayton, Ohio. She found a real estate company to manage her condo and her experience has been okay, but Christine says, "Managing property is not their priority. Selling is their top priority."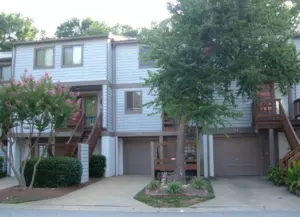 Christine's Virginia rental property
From Ohio, she moved to Virginia and when it was time to leave Christine found her own tenant who was in his 40s and had great references and a clean background check. Her neighbor was in real estate and kept an eye on the property, and the homeowners lived in a tight neighborhood where everyone looked out for each other and they preserved their properties. However, Christine's awesome tenant -- who everyone loved, who put in nice flowers and won the 'yard of the month' award, who was a friendly local barber -- turned out to be living a double life and was also a mid-level distributor in a drug trafficking criminal organization. He had risen up the drug ring ladder since his teens so his involvement was not apparent since all the day-to-day buying and selling was happening on the 'other side of the tracks'.
Following the police warrants and the major drug trafficking bust that no one anticipated, Christine decided to have an established property manager take over, and she found Real Property Management Tidewater. Her positive experience in Utah led her to trusting the Virginia Beach office with her home. "I knew the model from using the Layton office. I know Real Property Management's work and that their system works, and I felt comfortable hiring another office across the country."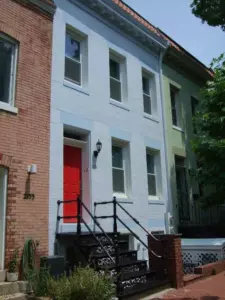 Christine's DC rental property
The story of this active-duty military woman/property investor continues to Washington, DC. The Real Property Management Metro DC office manages a 3-unit townhouse for Christine and says she is a great client. "Christine understands the ins and outs of owning rental property and the role of a professional property management company," says BJ McKellar, owner of Real Property Management Metro DC. "She values the service we provide, especially since she lives thousands of miles away."
Christine added that friends in DC had asked her "Why get a property manager? DC rents itself." Her response was "Property management is more than just finding a renter. Neighbors can keep an eye on a property, but it's different and more challenging when you live far away. I'm moving to Texas and they are here and can see it and take care of issues right away." Christine's next move took her to San Antonio, Texas, where Rudy Huylebroeck, owner of Real Property Management Campanas, now takes great care of her rental home in San Antonio. "Rudy is very customer service oriented, and provides constant engagement with me." Using a nationwide company that has been in business for over 30 years has given Christine peace of mind. "It was nice to find Real Property Management offices in the cities I own rentals. I know they are backed by a solid, reputable company. There may be inconsistencies in some processes, but it is reassuring knowing they have a foundational system."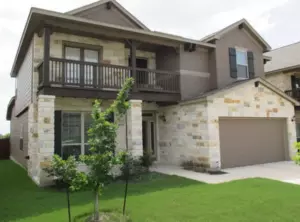 Christine's Texas rental property
Being an owner of now seven rental homes across the country, the feature Christine likes most about the homes managed by Real Property Management offices is the online accounting and notifications. "The end of year statements and tax reporting benefits are huge. It is a time saver and consistent across the company." She continued to say, "Using the owner portals to access documents and end of year tax statements and getting automatic notifications of work orders and renter payments sets Real Property Management apart from others." Christine's military career was very taxing and now she's back in school ready to pursue another career. "I do not have the time or energy to put toward these rentals. The offices take care of everything. It's so hands off and worth it for it for my properties to be managed. The time. The convenience. The peace of mind. Especially with 7 properties!" During the interview conversation, Christine learned there is now a Real Property Management office in Dayton, Ohio, near her rental. She's already in contact with them.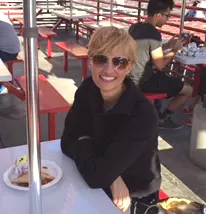 Christine
We are pledged to the letter and spirit of U.S. policy for the achievement of equal housing opportunity throughout the Nation. See Equal Housing Opportunity Statement for more information.
Get the Neighborly App
In addition to Real Property Management's expert skills in managing your rental property, you can utilize Neighborly's other brands to maintain and enhance your home. Use the Neighborly App to get connected to local home service professionals. Download and receive offers only available on the App.
Depending on current health and safety regulations in your area, some of the services mentioned in this post may not be available. Neighborly service providers will follow the latest health and safety guidelines provided by the local and state governments. Please check with your local Neighborly service provider for details at the time you need service(s).
Download It Today
Check out these other helpful stories
Get an assessment from your local
Real Property Management
office.