Customer Profile: Peace of Mind for Military on the Move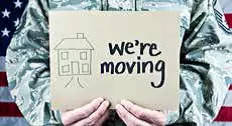 Oct. 4, 2014: Lash & Regina Bailey are the proud parents of two grown children, grandparents to two beautiful grandchildren, and pet parents to three dogs. Lash has been an active duty military service member for 25 years and is a veteran of Iraq and Afghanistan. The couple enjoys volunteering in their community, especially with local pet shelters and animal rescues. They love antiques and revel in traveling through the countryside in search of them.
The Baileys spent the majority of Lash's career stationed in Germany but four years ago they bought a beautiful home in Columbia, South Carolina. As with an active-duty military career, Lash received orders to report to another state. Regina, trusting the advice of other military spouses, contacted a friend and fellow military spouse living in Columbia, SC who was leasing their home. Upon hearing how satisfied her friend was with Real Property Management Midlands, Regina knew that they, and specifically, Miniece Richardson of the Midland's office was the right fit for their family.
Miniece and her team got the home ready and in less than a month, it was leased. "Knowing that Miniece and her team are taking care of everything is peace of mind for us," said Regina. "The added benefit of our own online account allows us to stay informed of our property too. Lash and I sincerely appreciate the hard work and dedication put into making our experience a good one."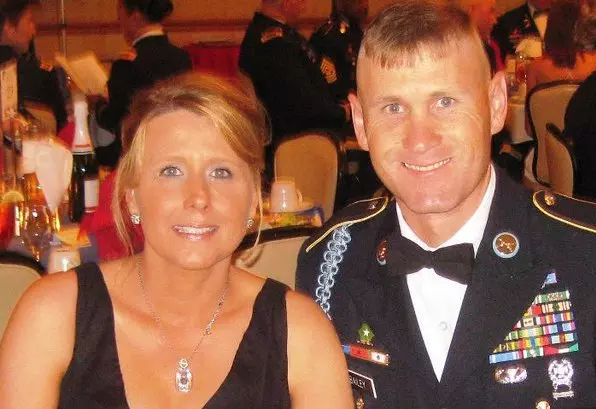 Lash and Regina Bailey
Real Property Management Midlands knows what it means to work with the military, support their needs, and make it as easy and painless as possible. "Having served in the US Army myself, I understand what they're going through and how life can change in an instant when you receive your orders," says James Campbell, owner of the Columbia, South Carolina Real Property Management office. "I'm happy we can assist the Baileys and other military families, so they can focus on serving our country knowing we are taking care of their home."
Do you know of a military family in need of a professional property manager? Find an office here!
We are pledged to the letter and spirit of U.S. policy for the achievement of equal housing opportunity throughout the Nation. See Equal Housing Opportunity Statement for more information.
Get the Neighborly App
In addition to Real Property Management's expert skills in managing your rental property, you can utilize Neighborly's other brands to maintain and enhance your home. Use the Neighborly App to get connected to local home service professionals. Download and receive offers only available on the App.
Depending on current health and safety regulations in your area, some of the services mentioned in this post may not be available. Neighborly service providers will follow the latest health and safety guidelines provided by the local and state governments. Please check with your local Neighborly service provider for details at the time you need service(s).
Download It Today
Check out these other helpful stories
Get an assessment from your local
Real Property Management
office.