Dangers of Fireplaces in Rental Properties
This is the time of year when many tenants use fireplaces to brighten dark days and keep the cold away.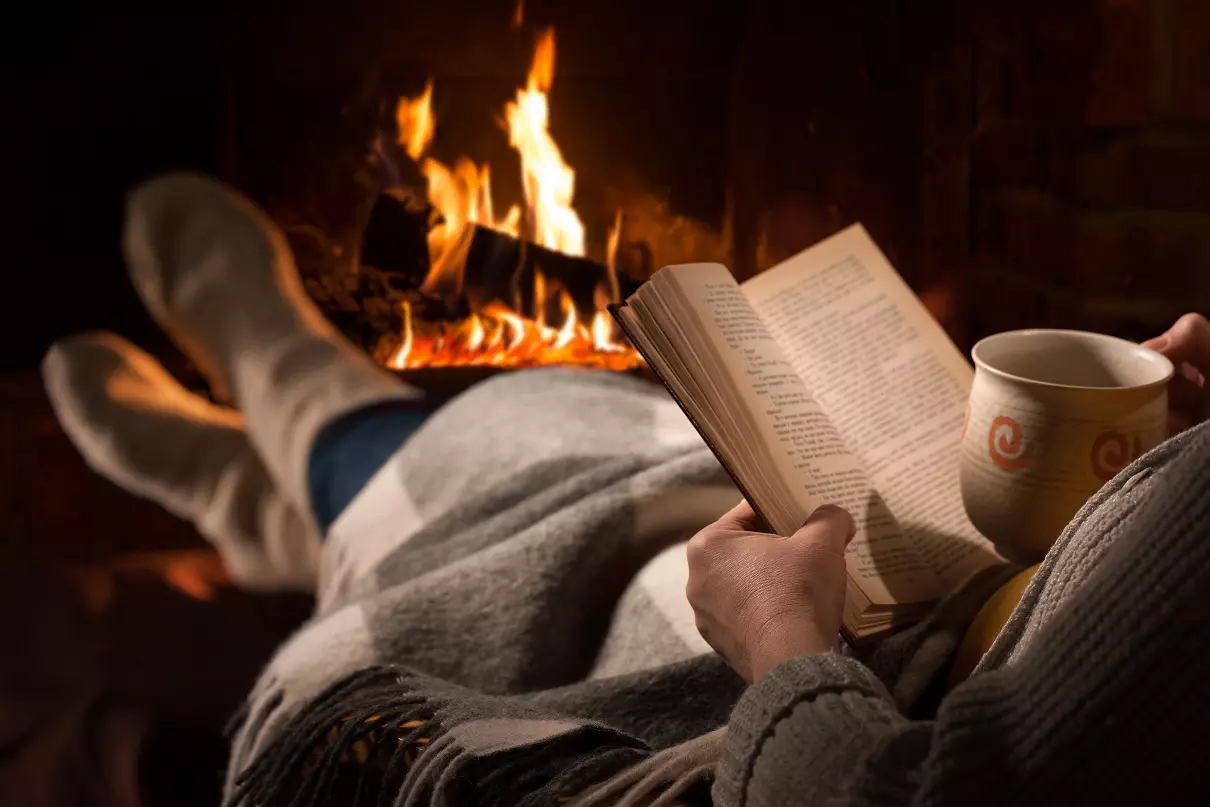 As an owner of a rental property, you may know how to safely operate your rental home's fireplace, but it is also a good idea to make sure tenants also know. Proper use will prevent accidental fires, smoke damage, and a homeowner nightmare. Derek Kattenberg, the owner of Real Property Management Express in Sioux Falls, South Dakota, recently shared that a new tenant called very concerned because the gas fireplace would randomly come on. The tenant's husband was gone a lot and she was home alone, worried the house would burn down. "One of our managers immediately drove down to the property to check it out," Derek said. "In this case, it was simply a thermostat setting, and once adjusted the fireplace no longer ran on its own. The tenant was tickled and we received a thank you call from her husband for taking such good care of them."
Real Property Management offices appreciate being notified early of potential safety issues, to ensure residents are safe and the rental property remains in good condition. As Derek says, "It is easier and far less expensive to immediately address concerns before something becomes a major issue that could cause significant damage, require costly repairs, and displace residents." Fireplace Safety Tips for Rental Property Owners According to the National Fire Protection Association (NFPA), an estimated 374,000 U.S. homes catch fire annually, costing nearly $8 billion. Fireplaces and other home heating sources are a leading cause, and nearly half of all home heating fires occur in December, January, and February.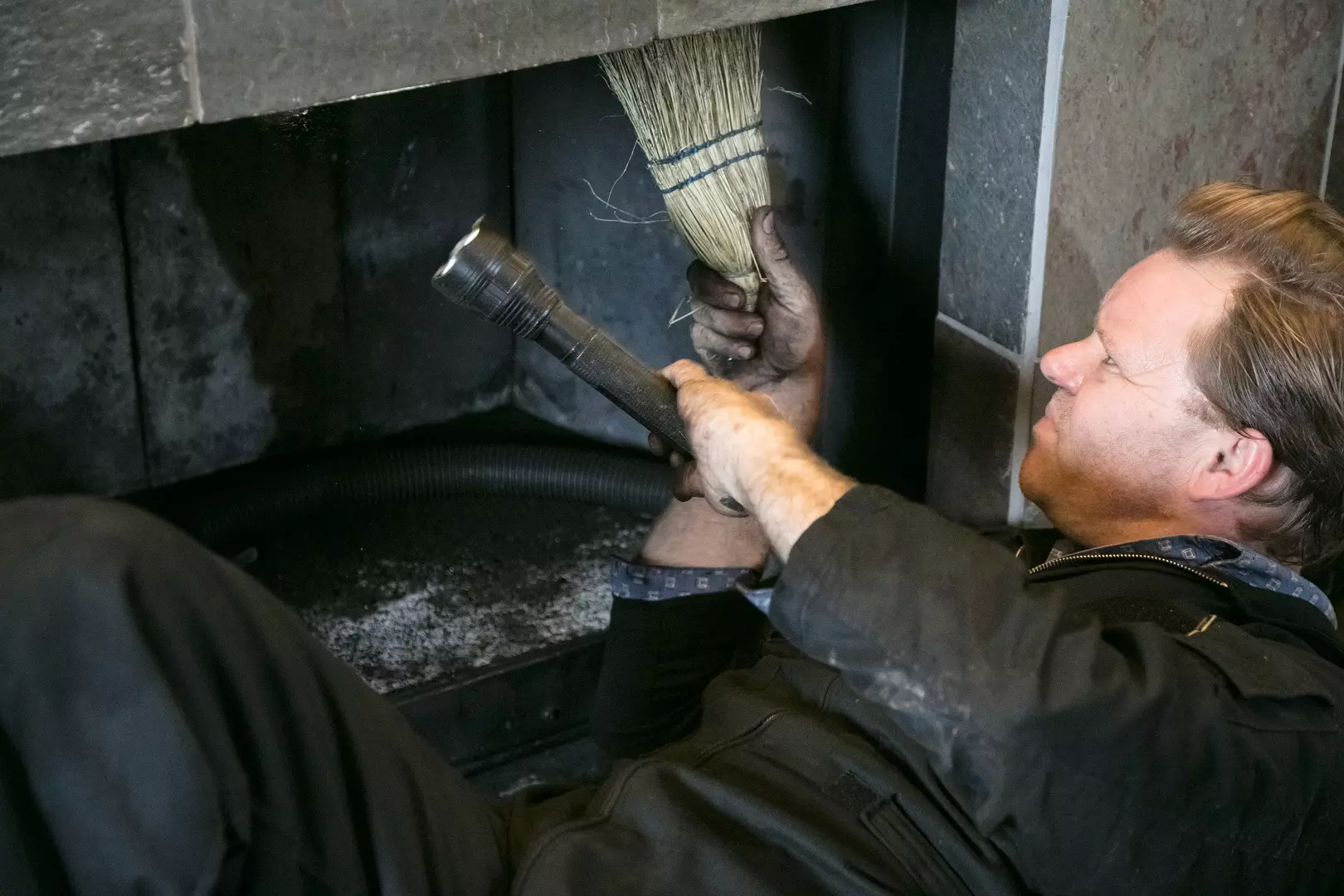 The most common causes of fires attributed to fireplaces are creosote buildup, obstructed flues (no airflow), damage to the fireplace due to missing bricks or cracked mortar you can see through, ignition of nearby items such as decorations, and flying sparks. Safety is paramount, but there are some relatively easy ways to ensure safety and still enjoy a fire in your fireplace. Your Real Property Management office, guided by the following tips, will assist you in making sure the fireplace in your rental home is in good working condition.
Have your chimney inspected and professionally cleaned annually to keep your fireplace in good working condition to allow proper ventilation and prevent dangerous fumes from entering the home. Creosote builds up in wood-burning fireplaces, and even though gas fireplaces do not deposit creosote in the chimney, moisture and debris can cause the chimney to deteriorate and fail to function properly.
Ensure gas fireplace valves, connections, ceramic logs, sensors, and pilot lights are working properly and there are no leaks or malfunctions.
Make sure all smoke alarms and carbon monoxide detectors have working batteries.
Keep a non-expired, easy-to-use fire extinguisher near the fireplace in your rental home.
If the rental has a gas fireplace, leave a copy of the fireplace operating manual for the residents, and keep a copy for reference.
Consider installing a wall switch with a switch lock so children can't turn on the fireplace by accident.
During a walk-thru with new tenants, your property manager should educate tenants on how to practice fire safety, and review operating procedures for using the fireplace and all fire-related devices such as flues, remote controls, thermostats, extinguishers, and detectors.
Make sure your property manager clearly communicates notification procedures with residents, so they can alert the property manager of possible fireplace safety concerns.
Following these fireplace safety tips let tenants enjoy the warm, crackling blaze of a fire in a fireplace, keep your rental home in good operating condition, and give you peace of mind.
We are pledged to the letter and spirit of U.S. policy for the achievement of equal housing opportunity throughout the Nation. See Equal Housing Opportunity Statement for more information.
Get the Neighborly App
In addition to Real Property Management's expert skills in managing your rental property, you can utilize Neighborly's other brands to maintain and enhance your home. Use the Neighborly App to get connected to local home service professionals. Download and receive offers only available on the App.
Depending on current health and safety regulations in your area, some of the services mentioned in this post may not be available. Neighborly service providers will follow the latest health and safety guidelines provided by the local and state governments. Please check with your local Neighborly service provider for details at the time you need service(s).
Download It Today
Check out these other helpful stories
Get an assessment from your local
Real Property Management
office.