Expert Business Advice from Franchise Owners
As a new business, or even one that's been around the block...Where can you get great business advice?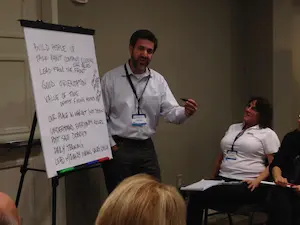 Great business advice is a valuable commodity, especially in the small business and franchising world. A hallmark of a strong company with independently owned offices is that it uses a "team" approach to set goals and define the strategic direction in the best interest of its customers.
Real Property Management's team includes an Advisory Council, comprised of 12 franchise owners who represent our 260+ offices around the country. This diverse group offers input across a wide spectrum of geography, office size, and experience. The council's mission is to maximize the value of Real Property Management through ongoing cooperation, improvement, and strategic growth.
[Tweet "An Advisory Council is critical to our #success," says Don Lawby, President of @RealPropertyMgt"]
Current Advisory Council Members: Caleb Page - Boston Marcus Phillips – Palm Beach County Rob Goral – Greater Milwaukee Suburbs and Greater Madison Metro Darus Trutna - Humboldt James Campbell – Midlands Josh Kattenberg – Express Kassandra Taggart – Last Frontier Kathryn Guthrie – Sac-Metro Kyle Thompson – Coast Randall Averitte – Pinnacle Ryan Kauffman – of the Triad Suleman Hooda – New York Gold, Capital DC Suburbs and Baltimore Area.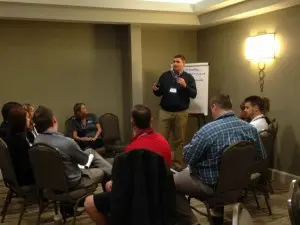 The group meets periodically to discuss business issues such as marketing and day-to-day operations, to help franchisees run their business more effectively and deliver exceptional service. They also act as a sounding board for new ideas, tools, and programs, and serve as a valuable liaison to the franchisees they represent giving insight and valuable business advice.
[Tweet "Using a "team" approach to set #goals and define strategic direction. #SUCCESS"] "Having an Advisory Council is critical to the success of our organization," says Don Lawby, President of Real Property Management. They provide input from their perspective, which assists us in defining our strategic direction, prioritizing projects, and delivering the best experience to our clients. Having representation from our franchisee base is truly a way to assist in the building of a great organization with a win-win for all philosophy." The result is a stronger company that can better serve its customers nationwide. By involving those closest to our property owner clients, we can provide the services and programs most important to you.
Franchise of the Year and Advisory Council Member: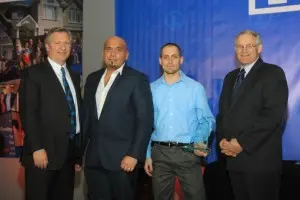 Greater Milwaukee Suburbs & Real Property Management Greater Madison Metro
We are pledged to the letter and spirit of U.S. policy for the achievement of equal housing opportunity throughout the Nation. See Equal Housing Opportunity Statement for more information.
Get the Neighborly App
In addition to Real Property Management's expert skills in managing your rental property, you can utilize Neighborly's other brands to maintain and enhance your home. Use the Neighborly App to get connected to local home service professionals. Download and receive offers only available on the App.
Depending on current health and safety regulations in your area, some of the services mentioned in this post may not be available. Neighborly service providers will follow the latest health and safety guidelines provided by the local and state governments. Please check with your local Neighborly service provider for details at the time you need service(s).
Download It Today
Check out these other helpful stories
Get an assessment from your local
Real Property Management
office.