Best Intangible Features You Need to Attract Tenants
As a property owner, you already know that getting and keeping your rental property in good condition is one of the best ways to achieve long-term profitability. But other than a clean and well-kept property, there are a few intangible features you can offer that might help you attract higher quality tenants more easily. Although important, the entire tenant experience is not just about being comfortable in the home. An equally important part of tenant relations is ensuring that you are offering features that are a bit harder to quantify: good communication, for example, or time-saving conveniences.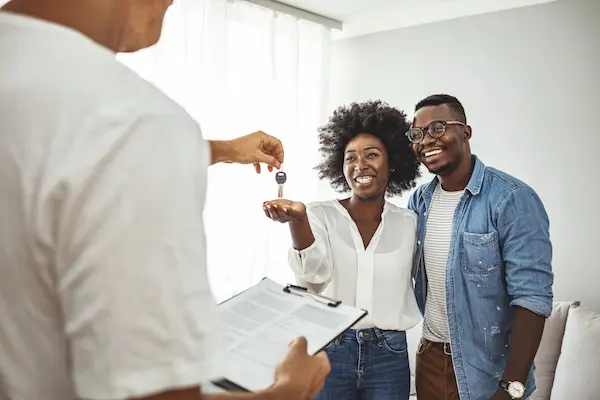 If you want to draw in quality tenants for your rental property, add these intangible features to your list of amenities and offerings. They are a must-have for long-term success in single-family rental property ownership - today and in the future!
A Helpful, Professional Landlord
One big shift that has happened across the real estate and rental markets over the last few years is a demand for higher professionalism in rental property management. If you are still managing your own rental properties, this may mean learning how to engage and interact with tenants in a different way than you have done in the past. Tenants are often attracted to rental properties that are overseen by responsive, helpful landlords. Many tenants have had bad experiences with unethical or simply incompetent landlords in the past, and are looking to avoid this in the future. By conducting yourself professionally and treating your tenant with respect, you can earn yourself a reputation for being the helpful landlord that any tenant would love.
An Online Presence
Another essential but intangible aspect of appealing to today's renters is crafting and managing your presence online. Whether you know it or not, chances are that you already have a digital footprint out there. When your tenants use a search engine to check you out – and they will – what comes up in their search needs to be representative of your best qualities. Bad reviews, complaints, and unprofessional social media posts can all drive prospective tenants away. To avoid this situation, it's important to cultivate your presence online by asking for positive reviews, maintaining a professional website or blog, and otherwise posting material that show you in the best possible light.
Quality Communication
It's no exaggeration to say that communicating well with your tenants could make or break your long-term profitability. But high-quality communication begins long before you ever sign a lease. To attract good tenants, you need to be both responsive and pleasant in all of your communications. This begins the very first time they reach out. Failing to respond to inquiries or coming across as rude or gruff can really hurt your chances of finding that next great tenant.
Digital Convenience
Closely connected to good communication is offering digital conveniences to your prospective tenants, as well. With so many ways to get in touch these days, it makes sense to offer multiple contact options for seeking tenants. Today's renters like being able to reach out by text, email, or even video chat. While you don't need to offer all of these, consider choosing two or three options you are comfortable with to better appeal to new tenants. Also, the more you can accomplish online before you schedule a walk-through or lease signing, the better. To save time and money, it's a good idea to set up a secure way for you and your tenants to exchange information, sign documents, and send money online. Prospective tenants will love the convenience, and you can portray yourself as the tech-savvy professional that you are.
Strategic Maintenance and Upgrades
Performing regular maintenance and upgrading elements in your rental house as needed are both important parts of attracting and keeping a good tenant. But the reasons for this go beyond the physical affordances of such efforts. It's hard to create a line item for tenant satisfaction on a profit and loss report, but you can generate a lot of goodwill and foster good tenant relations by proactively managing the upkeep of your rental house. Both are necessary to attract quality tenants, now and in the future. Your current tenants will appreciate how invested you are in their quality of life, and may be more willing to leave you a good review. This in turn can not only boost your reputation as a conscientious landlord, but give you the image of a true professional as well. These intangible benefits may not be easy to count, but they are all essential to any rental property owner's long-term success.
Of course, professional rental property management isn't always possible or desirable for every owner. For this reason, Real Property Management offers the best tangible and intangible advantages that property owners across the country have come to depend on. Our recognized brand and reputation for quality are two intangible features that you can count on to help optimize your rental property's potential, year after year.
We are pledged to the letter and spirit of U.S. policy for the achievement of equal housing opportunity throughout the Nation. See Equal Housing Opportunity Statement for more information.
Get the Neighborly App
In addition to Real Property Management's expert skills in managing your rental property, you can utilize Neighborly's other brands to maintain and enhance your home. Use the Neighborly App to get connected to local home service professionals. Download and receive offers only available on the App.
Depending on current health and safety regulations in your area, some of the services mentioned in this post may not be available. Neighborly service providers will follow the latest health and safety guidelines provided by the local and state governments. Please check with your local Neighborly service provider for details at the time you need service(s).
Download It Today
Check out these other helpful stories
Get an assessment from your local
Real Property Management
office.