Giving People Hope for a Better Life
Joelle Kenney is a property manager with a passion for helping those less fortunate. Her commitment to making a difference in people's lives was recently acknowledged. As a thank you for her caring nature and friendship, Joelle received flowers from a person she helped transition from homelessness to living in a home managed by Real Property Management Wasatch.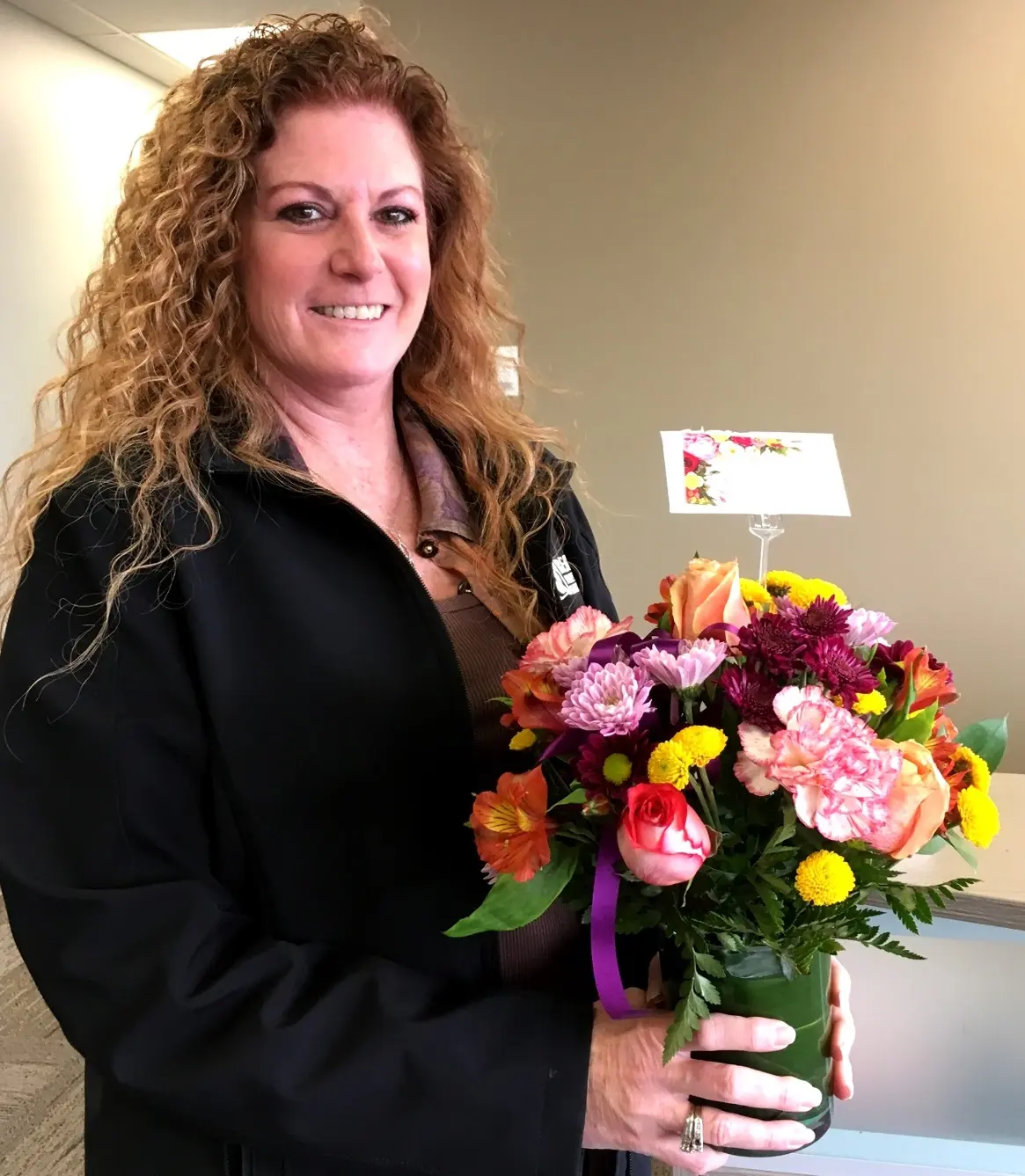 Joelle started working with homeless shelters and mental health facilities nearly seven years ago, assisting people as they transition to living independently in a home.
"These are real people, with real stories. They may have had tough times, but they are deserving of a chance for a better life," says Joelle. To support her efforts, Joelle has a couple of rental property owners who are also willing to help homeless individuals.
"I have two units in a fourplex that we rent. They offer a safe clean place for people to live as they get back on their feet. The owner is rewarded with financial incentives offered to take on the risk of renters who may not have rental history or solid background checks." The renter who sent Joelle flowers had lived with disappointment most of his life. He has PTSD and lives with significant daily challenges. He had moved out of state to Virginia for a better life but came back recently with only his backpack. Joelle found him a place to live, and now he's in a better place. His story is not uncommon for Joelle. "It is very rewarding to hear from residents who have improved their lives and know that we played a role in their life's journey.
I recently learned of another resident who moved with his young daughter from his first apartment to a nicer home in a more desirable neighborhood." Over the years Joelle has helped people who are homeless or are mentally challenged. "It is a stepping stone for them to go from nothing, to living on their own. The first units they rent are not luxurious but are far better than being on the streets." The many cards and letters Joelle receives is a testament of her good work in the community. As with placing any resident into a rental home, there is always a risk. Joelle says, "About ninety percent of the placements we do with the shelter are successful. In many cases, the risk is lower than with other renters as the rent payment comes directly from the shelter or state agency that is assisting the individuals." Joelle also added, "I think another reason we're successful is because we are very forthright with the owners of the properties and with the residents we place in them. Residents understand the conditions and rules when they move in, and know they are being given a chance to live on their own." Joelle is just one of many property managers throughout the Real Property Management organization who truly strive to improve lives and their communities.
We are pledged to the letter and spirit of U.S. policy for the achievement of equal housing opportunity throughout the Nation. See Equal Housing Opportunity Statement for more information.
Get the Neighborly App
In addition to Real Property Management's expert skills in managing your rental property, you can utilize Neighborly's other brands to maintain and enhance your home. Use the Neighborly App to get connected to local home service professionals. Download and receive offers only available on the App.
Depending on current health and safety regulations in your area, some of the services mentioned in this post may not be available. Neighborly service providers will follow the latest health and safety guidelines provided by the local and state governments. Please check with your local Neighborly service provider for details at the time you need service(s).
Download It Today
Check out these other helpful stories
Get an assessment from your local
Real Property Management
office.