Easy Ways to Improve Energy Efficiency in Rental Properties
What Does Energy Efficiency Look Like?
There are many ways to make a rental property more energy efficient. Some upgrades are inexpensive, while other may involve a more substantial investment. Still, over time the utility savings can make most efficiency upgrades worth the cost. So, what does an energy-efficient rental property look like? Most have some if not all of the following energy efficient features:
Solar Panels. To see significant savings on energy costs, solar panels are the way to go. Solar panel technology has come a long way in recent years, making it much more cost-effective to invest in a solar system for your rental property. Some solar installers may also offer incentives or payment plans that can help reduce your upfront costs. Plus, many states offer a healthy tax deduction for solar energy systems.
Doors and Windows Sealed. One upgrade you can do right now is to make sure that your rental property's windows and doors are properly sealed. Air leaks are one of the biggest culprits of poor energy efficiency. By simply caulking around door and window frames or adding some weather-stripping, you can give your rental home an instant efficiency boost.
Updated Windows. Of course, if your rental property is an older home and the windows haven't been updated for a long while (or ever), replacing your windows may be your best course of action. New windows are incredibly energy efficient, since many block both heat and light. New windows can also solve problems with condensation, moisture damage, and more. Depending on the type of window you choose, there may also be a nice tax deduction available to help offset some of the initial cost.
Proper Insulation. Insulation is critical to a home's energy efficiency. Without proper insulation in walls, attics, and basements, your rental could be prone to problems like frozen pipes, climate control issues, and can even shorten the life of your HVAC unit. If you haven't checked your rental property's insulation levels in a while, now is a good time to have an inspection done.
Energy Efficient Lighting. Sometimes, improving energy efficiency can be as easy as changing a light bulb. In fact, switching all of the light bulbs in your rental property to long-lasting LED bulbs could save you both time and money all year. Energy-efficient lighting is designed to stay lit for months or even years, significantly reducing the cost and frequency of replacement.
Not Sure Where to Start?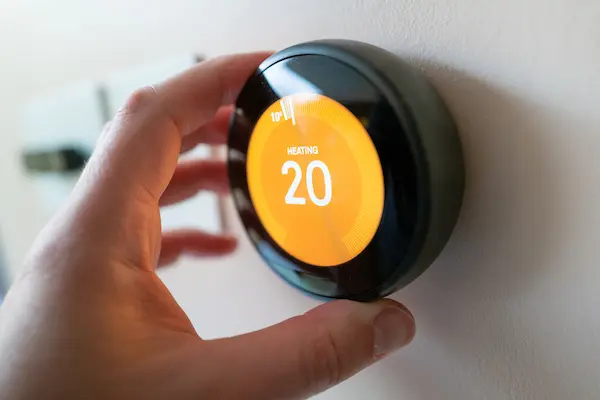 Improving the energy efficiency of your rental properties may not be difficult, but it will take time and, potentially, an initial investment. With so many ways to create an energy-efficient home, you may not be entirely sure where to start. If that is the case, consider hiring Real Property Management to perform an energy audit on your rental property and make recommendations customized to your properties and situation. Contact your local Real Property Management office to learn more.
We are pledged to the letter and spirit of U.S. policy for the achievement of equal housing opportunity throughout the Nation. See Equal Housing Opportunity Statement for more information.
Get the Neighborly App
In addition to Real Property Management's expert skills in managing your rental property, you can utilize Neighborly's other brands to maintain and enhance your home. Use the Neighborly App to get connected to local home service professionals. Download and receive offers only available on the App.
Depending on current health and safety regulations in your area, some of the services mentioned in this post may not be available. Neighborly service providers will follow the latest health and safety guidelines provided by the local and state governments. Please check with your local Neighborly service provider for details at the time you need service(s).
Download It Today
Check out these other helpful stories
Get an assessment from your local
Real Property Management
office.