Investor Pulls the Curtain Back on Rental Property ROI
Cap rates are compressing, even in the areas traditionally known for high cap rates.
Kathy Fettke of Real Wealth Network
If you're already a real estate investor, you probably have your own story to tell about the great deals you've acquired in down markets, and what you're doing today. Back in May of 2014, my husband, Rich, and I wanted to buy more income property but values in California had already skyrocketed so it was tough to find cash flow. If you bought anything in California between 2009 and 2012, you probably doubled or tripled your equity! I wanted to find a market with double digit cash flow, but being a California native, I also wanted the potential of equity growth. Focus on Cleveland and Pittsburgh As a market researcher, I knew both Cleveland, Ohio, and Pittsburgh, Pennsylvania, were experiencing major growth after both cities invested billions of dollars in revitalization efforts. Cleveland was becoming a world class medical hub with the massive Cleveland Clinic, the new Global Center for Health Innovation and several medical universities nearby. Pittsburgh was becoming a high-tech hub, is second to Hollywood in film production, and is also home to several major universities. In spite of all this growth, properties could be purchased for next to nothing. In 2014, I took a group of investors to meet one of Real Wealth Network's preferred teams in Cleveland. There were so many incredible deals, I just had to jump in (while not competing with those on tour). I asked the team to let me know what properties didn't sell during the tour so that Rich and I could buy them.
Darling House in Ohio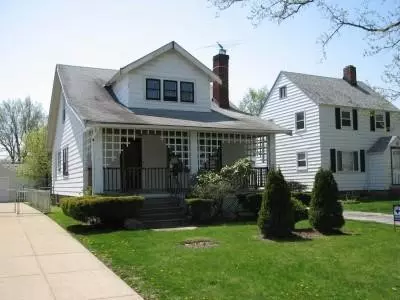 House in Ohio
Sure enough, they found us a darling little house in Euclid, just outside of Cleveland, that we were able to purchase for $31,000. The local team renovated the property for about $25,000, so we were all in, with closing costs, at around $55,000. It rented immediately for $950/month and has had the same tenant ever since, with no late payments from the tenant. The only trouble we had with this property was with the property management. The property manager did what many small mom and pop property managers do -- he got in over his head. He grew too quickly, without understanding how to scale, and started to use the rental income to cover overhead. As soon as we noticed payments were coming more slowly than normal, we looked into it further and found that it wasn't our tenant paying late -- it was the property manager who was in trouble. We changed property management companies immediately and got back on track toward a positive rental property ROI. This is key. You've got to stay on top of your property management company, and react quickly at the first sign of problems or you could get burned. We have also found that mom and pop operations who plug into solid franchises are able to manage their business much better. That's why we love Real Property Management! They can provide the management systems that small companies need but can't afford on their own.
Duplex Deal in Pittsburgh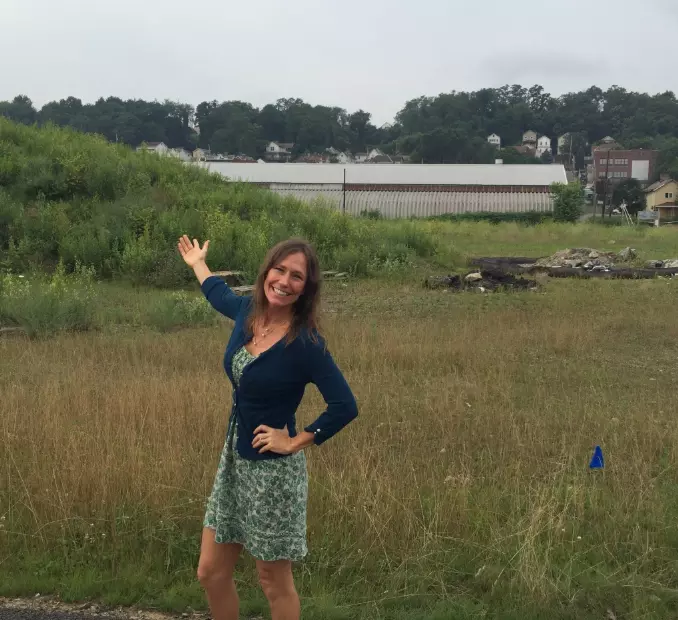 Site of the new film studio in Pittsburgh, PA with Kathy and Rich's duplex right above it.
Next, we bought a duplex in Pittsburgh for $55,000 in 2014. We worked with Real Wealth Network's team there to renovate the property with about $30,000 in upgrades. We were all in at $85,000, and the property rented for $550 on each side with a 5 year lease to a father/son team. They have never been late and there have been no repairs required during that time. Both these properties have increased substantially in value over the past three years such that Rich and I can refinance and get all the cash we put into these properties back out to buy more. The question is, where? It's getting harder and harder to find deals like this today. We will likely have to accept a lower cap rate and expect slower appreciation.
What's Next?
With that said, we are noticing that now Detroit looks very much like Cleveland did 3 years ago. Three billionaires have invested $2 billion each to revitalize downtown Detroit and now that the city has survived it's bankruptcy, it's balance sheet is stronger with less debt. We believe we can get both strong cash flow and appreciation in select neighborhoods in the path of progress. Parts of central Florida also offer opportunity. Prices have not bounced back to their 2006 highs, yet demand for rental housing is strong. If you'd like access to some of the research we've done to decide on our next move, visit our website, www.RealWealthNetwork.com, for a list of the best metro areas with the highest rental property ROI.
We are pledged to the letter and spirit of U.S. policy for the achievement of equal housing opportunity throughout the Nation. See Equal Housing Opportunity Statement for more information.
Get the Neighborly App
In addition to Real Property Management's expert skills in managing your rental property, you can utilize Neighborly's other brands to maintain and enhance your home. Use the Neighborly App to get connected to local home service professionals. Download and receive offers only available on the App.
Depending on current health and safety regulations in your area, some of the services mentioned in this post may not be available. Neighborly service providers will follow the latest health and safety guidelines provided by the local and state governments. Please check with your local Neighborly service provider for details at the time you need service(s).
Download It Today
Check out these other helpful stories
Get an assessment from your local
Real Property Management
office.