Landlords: Reasonable Pet Restrictions for Your Rental Property
Allowing tenants to have pets in your rental home can provide a number of benefits, but your pet policy should have in place some restrictions to help safeguard you and your rental property. Below are some suggestions.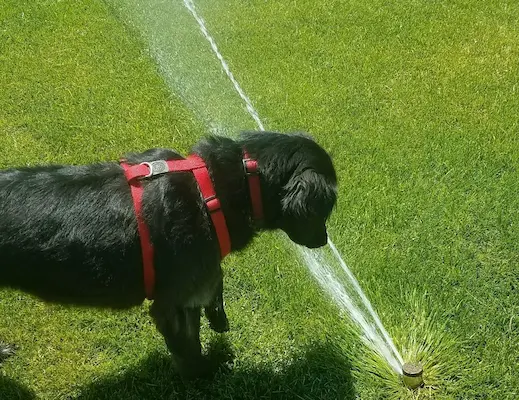 Pet Species
Your tenant pet policy should list what pet species tenants may have on your property. Commonly allowed pet species include dogs, cats, birds, fish, guinea pigs, rabbits, hamsters, gerbils, and small reptiles. However, consider your rental property's characteristics and determine which species would work. Does your rental property have a large enough yard for a dog? Is the yard fenced? If no to the previous two questions, then allowing a dog probably might not work well.
Aggressive Dog Breeds
If you decide to allow dogs, consider whether or not certain breeds will be restricted. Consult your local laws first as there may be restrictions in place, or even a law that does not allow a certain restriction in some cities. Next check your landlord insurance policy, as some companies will not cover liability for certain aggressive dog breeds on the property. Additionally, even if your policy allows for a specific breed, your resident may not be able to get a renter's insurance policy that covers that breed.
Weight/Height
Many landlords welcome dogs that weigh below 40 pounds, but will not allow dogs larger than this. Many property owners restrict the size of an animal by their height at the front shoulder at full growth. This is one way to keep the animals residing with your tenants in the small to medium range. However, keep in mind that size does not dictate destructive or annoying behavior as small dogs can cause a lot of damage and make a good deal of noise, whereas many large breeds are gentle giants that will spend a large amount of time sleeping. Perhaps a primary consideration for your tenant pet policy should be whether or not the property is suitable for a large breed, such as sufficient space inside and a large enough yard for a large breed to get exercise.
Maximum Number of Pets
The more pets present, the greater chance damage will take place. As such, for your tenant pet policy consider specifying the maximum number of pets that a tenant may have on your property, keeping in mind that maximum number may very well be one.
Spay/Neutered, Wellness & Licensing Requirement
If animals are spayed or neutered, they will often have a calm nature and be more behaved, and there are many other aspects that can be avoided, too, such as a surprise litter of kittens. As such, your tenant pet policy should require that cats and dogs be spayed/neutered, be current on their rabies vaccinations and have local licensing and a copy of the appropriate certificates, etc., on file prior to living on your property.
Tenant Pets Only
A key part of your tenant pet policy should be to specify that no other pets may reside at your rental property, even if for just one night, without prior approval. Be clear on whether you allow tenants' guests to bring their pets while visiting. Finally, inform your tenants that your approval relies upon their compliance with your pet restrictions. Remind them that you have the authority to require that the pet be removed from your property if necessary.
Would you like to learn more about allowing tenants to have pets on your rental property? Please contact your local Real Property Management office for more information.
We are pledged to the letter and spirit of U.S. policy for the achievement of equal housing opportunity throughout the Nation. See Equal Housing Opportunity Statement for more information.
Get the Neighborly App
In addition to Real Property Management's expert skills in managing your rental property, you can utilize Neighborly's other brands to maintain and enhance your home. Use the Neighborly App to get connected to local home service professionals. Download and receive offers only available on the App.
Depending on current health and safety regulations in your area, some of the services mentioned in this post may not be available. Neighborly service providers will follow the latest health and safety guidelines provided by the local and state governments. Please check with your local Neighborly service provider for details at the time you need service(s).
Download It Today
Check out these other helpful stories
Get an assessment from your local
Real Property Management
office.