Income Property | Making Properties Pet-Friendly Can Increase Your Profitability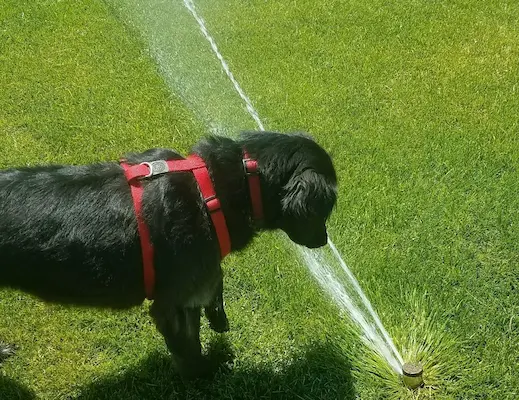 From ripped carpets and scratched floors to accidents and odors, we are all familiar with a pet's potential to damage apartments. However, responsible pet owners can actually be beneficial to your income property. There are several important factors to consider when deciding on a pet policy for your rental property management plan.
Aside from the problems animals may cause, there are substantial benefits to allowing your tenants to have pets.
Allowing pet-friendly rentals increases your bottom-line. A 2011 analysis of the condominium market in the Journal of Real Estate Finance and Economics found that pet-friendly landlords who place no restrictions on pet ownership currently enjoy an 11.6 percent rental premium over those who do not allow pets.
Tenants with pets stay longer. Even with a higher rent, tenants with pets stayed an average of 23 to 46 months longer than those without pets.
Pet-friendly rental properties have significantly lower vacancy rates. In addition, these rental properties received twice as many applicants for a vacant unit than properties that did not permit pets. This allows property managers to be more selective when choosing a tenant considering you will have a larger group to choose from.
Renting to pet owners saves time and money. Landlords spent less than half the average amount of time marketing pet-friendly housing, and spent less money on advertisements.
Source: Ledy VanKavage, Esq., Best Friends Animal Society via DogFriendlyRental.com
We are pledged to the letter and spirit of U.S. policy for the achievement of equal housing opportunity throughout the Nation. See Equal Housing Opportunity Statement for more information.
Get the Neighborly App
In addition to Real Property Management's expert skills in managing your rental property, you can utilize Neighborly's other brands to maintain and enhance your home. Use the Neighborly App to get connected to local home service professionals. Download and receive offers only available on the App.
Depending on current health and safety regulations in your area, some of the services mentioned in this post may not be available. Neighborly service providers will follow the latest health and safety guidelines provided by the local and state governments. Please check with your local Neighborly service provider for details at the time you need service(s).
Download It Today
Check out these other helpful stories
Get an assessment from your local
Real Property Management
office.