Nearly two-thirds of landlords and investors are optimistic about rental property management in 2021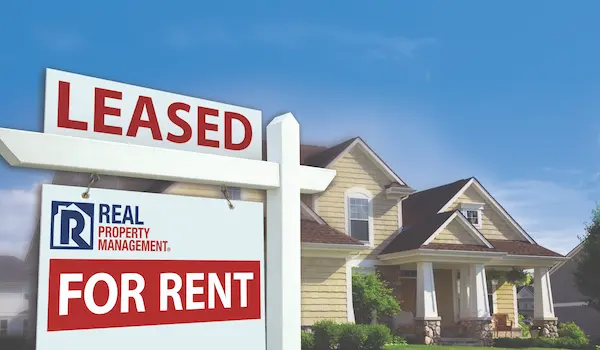 If the past few years have taught us anything, it is that the U.S. single-family rental market is resilient. In the face of unprecedented challenges that spanned economic downturns to a global pandemic, most rental property managers and investors still continue to feel optimistic about the future. In fact, nearly two-thirds of landlords and investors perceive the latest changes to the rental property market in a positive light. As investors realize the value of professional property management in managing their assets, the use of property management companies by investors increased by nine percentage points in just the past year. The market's favorable outlook for 2021 is also attracting new interest and new investors to the wealth-building abilities of rental real estate.
Tech-Enhanced Efficiencies
One key factor driving the widespread optimism about the rental market is the adoption of new, innovative technologies for enhanced property management efficiency. For example, cloud-based property management software gives property managers a distinct advantage over previous management strategies. Today's tenants are looking for frictionless engagement and digital services, prompting many rental property managers to rise to the occasion and innovate. With more convenient ways to pay rent, manage lease documents, show properties, and schedule maintenance, it's clear that new technologies are changing the property management business for the better.
Opportunity Moves to the Suburbs
Another big shift in the rental market that has prompted enthusiasm for the near future is newly invigorated markets outside of urban centers. In fact, it has never been clearer that there are two different rental markets: metro centers and everywhere else. As the country contended with widespread unemployment and pandemic lockdowns, these two markets reacted very differently. No longer tethered to the cities by their employment, renters began a mass shift to the suburbs in search of more space and lower rents. As a result, rental markets outside the cities experienced a sudden boom, while many inner-city properties struggled with high rent and high vacancies. This seismic shift in the market has produced new opportunities for investors in previously underperforming markets nationwide.
Crisis Averted?
Perhaps the one dark cloud that continues to throw a shadow over the optimism of rental property owners and landlords is the threat of losing federal aid. In many ways, the federal government has staved off an impending eviction crisis in the last year with aid packages and eviction moratoriums. Landlords are understandably concerned about being unable to collect back rent owed by tenants, while renters around the country are watching rental rates spike with trepidation. If the federal aid packages stop coming or aren't enough to cover losses, rental property owners stand to bear the brunt. However, this is definitely more of an issue for multifamily property owners than for single-family rental owners, and there is quite a bit of variation in expected impact between different markets.
For all of these reasons, and taken as a whole, the single-family rental market continues to fare much better than any other sector. This is what leads many investors to eye the coming year with cautious optimism.
We are pledged to the letter and spirit of U.S. policy for the achievement of equal housing opportunity throughout the Nation. See Equal Housing Opportunity Statement for more information.
Get the Neighborly App
In addition to Real Property Management's expert skills in managing your rental property, you can utilize Neighborly's other brands to maintain and enhance your home. Use the Neighborly App to get connected to local home service professionals. Download and receive offers only available on the App.
Depending on current health and safety regulations in your area, some of the services mentioned in this post may not be available. Neighborly service providers will follow the latest health and safety guidelines provided by the local and state governments. Please check with your local Neighborly service provider for details at the time you need service(s).
Download It Today
Check out these other helpful stories
Get an assessment from your local
Real Property Management
office.