New Executive Management at Real Property Management Franchise Support Center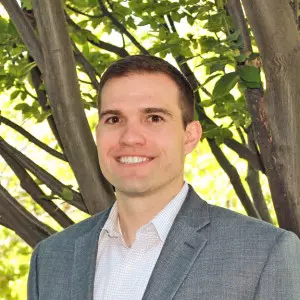 Lukas Krause, CEO Lukas Krause was named CEO of Property Management Business Solutions LLC, the franchisor of Real Property Management in March 2016. Kirk McGary and Doug Oler, Co-Founders, have become Chairman and Vice Chairman of the company. Lukas joined PMBS in 2012 as VP of Operations and was promoted to Chief Operating Officer in 2013.
Kirk said: "We are confident that Lukas is the best candidate for the CEO role. He has a proven track record of success in our business and has the support of our franchise base and employees. He knows how to lead our company forward."
"I look forward to continuing to contribute to the mission of the Real Property Management franchise in my new role," said Lukas. "In this next phase for the brand, I hope to introduce a level of processes and structure that will revolutionize the customer experience."
In 2015, HousingWire Magazine named Lukas Krause, PMBS Chief Operating Office, among some of the industry's rising stars under 40.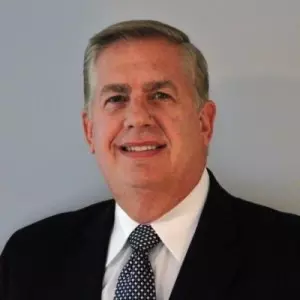 John Gohde, COO
Filling his shoes as COO is franchise industry veteran, John F. Gohde. With more than 30 years of experience in franchising, John brings a combination of proven strategy and tactical implementation skills to the Real Property Management organization that will be used to drive franchise development and operations.
"We are thrilled to have found the perfect candidate in John, as his vast franchise experience and industry insight will help the Real Property Management system identify new expansion opportunities and take the franchise to the next level of performance." said Lukas.
We are excited about the direction of our company and the recent leadership changes that will enhance our experience with our clients and hope you will help us to welcome the new changes.
We are pledged to the letter and spirit of U.S. policy for the achievement of equal housing opportunity throughout the Nation. See Equal Housing Opportunity Statement for more information.
Get the Neighborly App
In addition to Real Property Management's expert skills in managing your rental property, you can utilize Neighborly's other brands to maintain and enhance your home. Use the Neighborly App to get connected to local home service professionals. Download and receive offers only available on the App.
Depending on current health and safety regulations in your area, some of the services mentioned in this post may not be available. Neighborly service providers will follow the latest health and safety guidelines provided by the local and state governments. Please check with your local Neighborly service provider for details at the time you need service(s).
Download It Today
Check out these other helpful stories
Get an assessment from your local
Real Property Management
office.