New HUD Guidelines Support Fair Housing Act
New HUD Guidelines for renting to persons with Limited English Proficiency.
"It is not our differences that divide us. It is our inability to recognize, accept, and celebrate those differences."Audre Lorde
The U.S. Department of Housing and Urban Development (HUD) has had quite a busy 2016. Over the course of the year, HUD has published a number of new guidelines for common violations to the Federal Fair Housing Act, including guidelines for renting to persons with Limited English Proficiency, who represent nine percent of the United States population. The Fair Housing Act was passed in 1968 and prohibits housing discrimination.
HUD is a government agency whose mission is to "create strong, sustainable, inclusive communities and quality affordable homes for all", and plays a key role in enforcing the Federal Fair Housing Act. Why did HUD issue guidelines for renting to persons with Limited English Proficiency? A requirement within a rental application for US citizenship or a certain immigration status discriminates based on National Origin, and is in violation of the Fair Housing Act. Additionally, discriminating based on a person's primary language, or having a policy of only renting to persons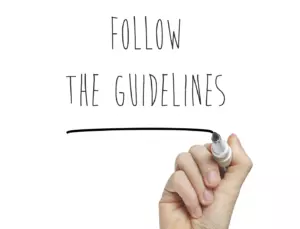 who speak only certain languages, shows intentional discrimination based on National Origin because people of other nationalities are often identified by the languages they speak fluently. So, any advertising, notices or statements and policies that have these types of restrictions on language will most likely violate the Act. Real Property Management professionals comply with Fair Housing regulations, and have the knowledge and skills to navigate these issues and keep your home leased to quality and qualified renters.
We are pledged to the letter and spirit of U.S. policy for the achievement of equal housing opportunity throughout the Nation. See Equal Housing Opportunity Statement for more information.
Get the Neighborly App
In addition to Real Property Management's expert skills in managing your rental property, you can utilize Neighborly's other brands to maintain and enhance your home. Use the Neighborly App to get connected to local home service professionals. Download and receive offers only available on the App.
Depending on current health and safety regulations in your area, some of the services mentioned in this post may not be available. Neighborly service providers will follow the latest health and safety guidelines provided by the local and state governments. Please check with your local Neighborly service provider for details at the time you need service(s).
Download It Today
Check out these other helpful stories
Get an assessment from your local
Real Property Management
office.