Nightmare Story: Buying Investment Properties
Nightmare Story: Buying Investment Properties
Buying investment properties, such as rental homes, can be a solid investment, as long as you deal with honest, reputable professionals in real estate sales and property management. Unfortunately, innocent investors in the Pittsburgh, Pennsylvania area were victims of fraudulent practices and negligence by a real estate investment company who purchased distressed properties and sold them to investors overseas.
"Sadly, many people have collectively lost millions of dollars to these guys," said Matt Foulkrod, owner of Real Property Management Three Rivers.
Matt manages several properties for one of his clients who fell victim to the criminals. His client, a well-educated, financial professional who splits time between New York and Israel, was part of a group of over 500 rental property owners who live primarily in Israel, yet had invested in nearly 2000 homes in the Pittsburgh area. Many investors in the group purchased properties sight unseen due to distance, however Matt's client met with the investment company and personally walked through each property he purchased. The company had purchased the properties during the housing crisis, then quickly sold them for several times the purchase price, with the promise of rehabbing the properties. The company then also managed the properties, but conditions of the rentals rapidly deteriorated, and when conditions became deplorable, tenants stopped paying rent. In addition, they failed to pay taxes on the properties. Eventually, the owners of the investment company who sold and managed the properties were convicted of several crimes.
"The properties were mismanaged so badly, we had to evict the tenants in all but one of the properties." After dedicating a year to getting the properties rentable and livable, most of Matt's client's properties now have positive cash flow. "My goal is to get his properties all in good shape, pay all taxes, and have my client in the black by the first of November."
Matt offers this advice to investors seeking to buy investment properties to become rentals.
Really take the time to vet who you're dealing with, both the company that sells you a property and the company who will be managing your rental property. Many realtors may manage rental property, however their primary focus is selling real estate, while professional property managers focus only on managing rental homes.
If you are interested in investing in rental homes, talk with a property manager first, to understand what is involved with managing rental homes. Most experienced, professional property managers partner with reputable real estate sales professionals.
Have accountability. Set reasonable deadlines, evaluate performance, and hold your property manager accountable.
Check in with your property manager frequently. Even if you don't live close you can still stay informed. Real Property Management clients can stay informed using their online account. If your property manager is not communicating with you, that's a problem.
If you live overseas or there's a language barrier establish a plan that addresses how best to work with your property manager.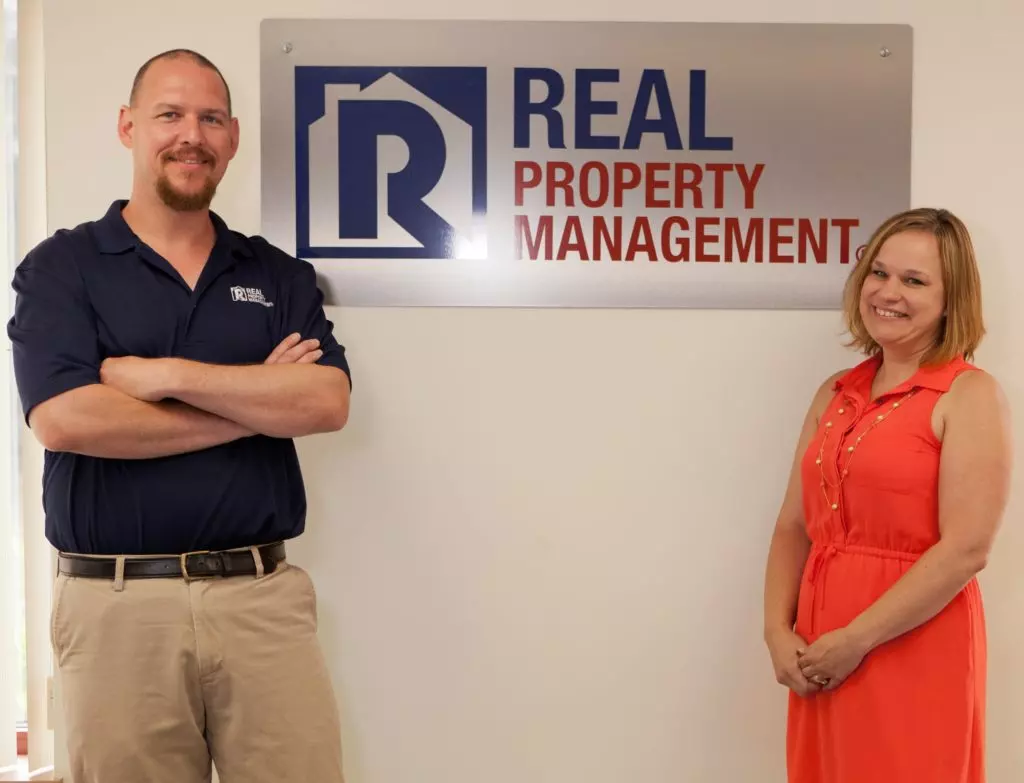 We are pledged to the letter and spirit of U.S. policy for the achievement of equal housing opportunity throughout the Nation. See Equal Housing Opportunity Statement for more information.
Get the Neighborly App
In addition to Real Property Management's expert skills in managing your rental property, you can utilize Neighborly's other brands to maintain and enhance your home. Use the Neighborly App to get connected to local home service professionals. Download and receive offers only available on the App.
Depending on current health and safety regulations in your area, some of the services mentioned in this post may not be available. Neighborly service providers will follow the latest health and safety guidelines provided by the local and state governments. Please check with your local Neighborly service provider for details at the time you need service(s).
Download It Today
Check out these other helpful stories
Get an assessment from your local
Real Property Management
office.