Owning Rental Property Out of State: An Owner's Story
Owning rental property out of state can be a major headache, especially if you are a DIY (do-it-yourself) landlord.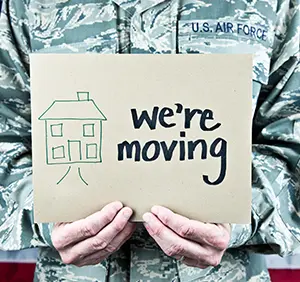 What do you do when you live in one state and have one or multiple properties in other areas? What if you are military and relocate multiple times? Here's how one property owner, Joe Khoury, now has peace of mind living a thousand miles away from his rental properties.
Joe's first rental home was due to a military relocation taking him from Charleston, SC to Suffolk, VA. He decided to use a property management company in South Carolina to handle what had been his primary residence. While stationed in his new home in Virginia, Joe and his wife separated and he moved out of state again. This time, Joe hired Real Property Management Tidewater to handle his property in Virginia. Real Property Management franchise owner Brandon Reed and his team took very good care of Joe and his rental home.
What impresses Joe the most is their proactive communication, responsiveness to his calls, and the before and after photos of repairs he receives. In contrast, Joe soon realized his property manager back in South Carolina was not acceptable. He experienced limited communication, three different tenants who had each gotten weeks behind on rent, obvious property condition issues, and lack of quality repairs.
Knowing how difficult it was owning rental property out of state, Joe asked Real Property Management Tidewater if there was an office in Charleston, SC, but unfortunately there was not a location in the area close enough to manage his property.
Meanwhile, poor handling of an eviction and photos of his home in shambles were the final straw. Joe spent a week getting the South Carolina property back into good condition to rent again and began searching for a new property manager.
Joe contacted several firms, most of whom did not return his calls or were slow to act. Fortunately for Joe, a new Real Property Management office opened in his area before he finalized a deal. Joe talked with Kyle Miller, owner of Real Property Management Charleston Choice, and hired his office.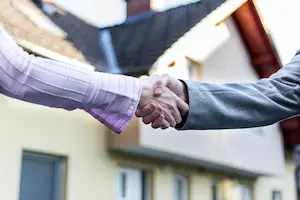 "Even the first few interactions were very positive," Joe said. "Kyle made a good impression. He called back right away and was very easy to work with. If Kyle said he would get me a checklist by Friday, I got the list by Friday."
In addition, Kyle suggested improvements on his property to garner a higher rent, such as considering laminate wood floors in bedrooms instead of new carpet.
Without prodding, Joe says, "Kyle delivered a very timely quote for both carpet and laminate, and because the price difference was smaller than expected, I chose the laminate wood."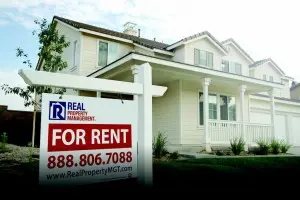 The Real Property Management offices in Virginia and South Carolina both give Joe the confidence and trust to have peace of mind while living several states away in Texas.
"There was a very stark contrast from Kyle's business to the other property management companies I tried before," Joe said. "Living 1000 miles away, I'm glad I found a better option. Every now and then, I talk to people at the military weapons base in Charleston and strongly recommend Kyle to them."
With over 260 locations nationwide, Real Property Management knows how difficult it can be to own rental property while out of state. We are here to take away the headaches of repairs, showings, rent collection, credit and background checks, and even evictions.
Let us help you...Give us a call!
We are pledged to the letter and spirit of U.S. policy for the achievement of equal housing opportunity throughout the Nation. See Equal Housing Opportunity Statement for more information.
Get the Neighborly App
In addition to Real Property Management's expert skills in managing your rental property, you can utilize Neighborly's other brands to maintain and enhance your home. Use the Neighborly App to get connected to local home service professionals. Download and receive offers only available on the App.
Depending on current health and safety regulations in your area, some of the services mentioned in this post may not be available. Neighborly service providers will follow the latest health and safety guidelines provided by the local and state governments. Please check with your local Neighborly service provider for details at the time you need service(s).
Download It Today
Check out these other helpful stories
Get an assessment from your local
Real Property Management
office.