Professional, Trustworthy and Hassle Free: A Real Property Management Success Story
When Chris Armijo needed a professional property manager, he called Steve Reeves, owner of Real Property Management Albuquerque. Steve prides himself on the simple things – returning phone calls quickly, working with property owners in the best interest of both parties, and valuing relationships with his owners. It was this approach that earned him a new client and the respect of Chris.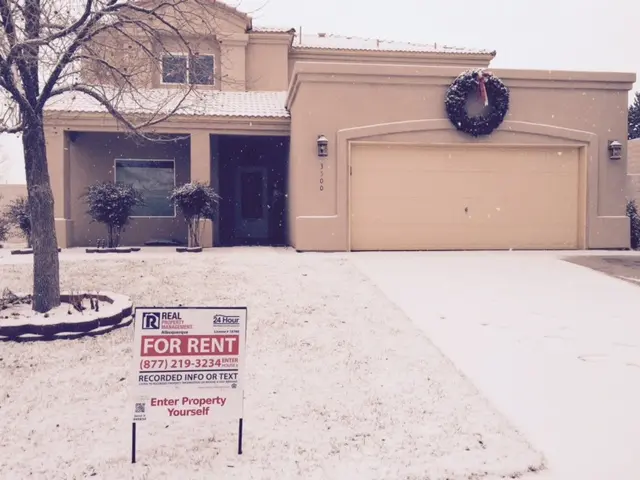 Steve met Chris at his property, complimented him on how well he had made it rent-ready, and understood how much the home meant to Chris. We asked Chris about his relationship with Real Property Management Albuquerque and here's what he had to say.
Q: How did your property become a rental?
A: I moved into a new place but kept my original place because it made no sense to sell it in a bad market, so I'm renting it out and it's been working out great.
Q: How long have you been using Real Property Management Albuquerque and why did you choose them?
A: I have been a client for almost two years. I did a rigorous search online and interviewed several property managers. I felt that Steve Reeves was the most professional and gave me the most confidence.
Q: What do you like about using Real Property Management's services?
A: It's easy. I just provide the place and Real Property Management does the rest. When my tenants did not renew their lease, Real Property Management worked diligently to find new renters. Three days before the previous tenants moved out, Steve called me to inform me that he had new tenants who already signed a lease! That was such a relief. I don't think I would have had that success with another company or with trying to do this myself.
Q: How has using Real Property Management helped you?
A: I would not have been able to move into my new place with my new wife if I was stuck with my property. Real Property Management took all the hassle away from that. Steve and his team have taken good care of me and my rental home.
"As a company, we believe our owners come first in everything we do and we try to meet their expectations," says Steve. "While we can't please our owners 100% of the time on every issue, we have strong working relationships and for us, a happy owner makes for great long-term business. Chris has referred other property owners to us, which is the ultimate compliment about our service."
Looking for a professional, reliable property manager? Check here!
We are pledged to the letter and spirit of U.S. policy for the achievement of equal housing opportunity throughout the Nation. See Equal Housing Opportunity Statement for more information.
Get the Neighborly App
In addition to Real Property Management's expert skills in managing your rental property, you can utilize Neighborly's other brands to maintain and enhance your home. Use the Neighborly App to get connected to local home service professionals. Download and receive offers only available on the App.
Depending on current health and safety regulations in your area, some of the services mentioned in this post may not be available. Neighborly service providers will follow the latest health and safety guidelines provided by the local and state governments. Please check with your local Neighborly service provider for details at the time you need service(s).
Download It Today
Check out these other helpful stories
Get an assessment from your local
Real Property Management
office.