Real Property Management: A Family Affair
Our Real Property Management offices strive to improve the lives and communities in which they operate by elevating property management standards, and some of our franchise offices include family members in their businesses, including the Kollar, Borges and Smitha families. While some people may find running a family business difficult, these families have found the experience incredibly rewarding.
Real Property Management Rental Direction
Peter and Olivia Kollar Peter Kollar started investing in rental properties when his daughter Olivia was very young. He found a fair amount of success with his rental properties, and used company profits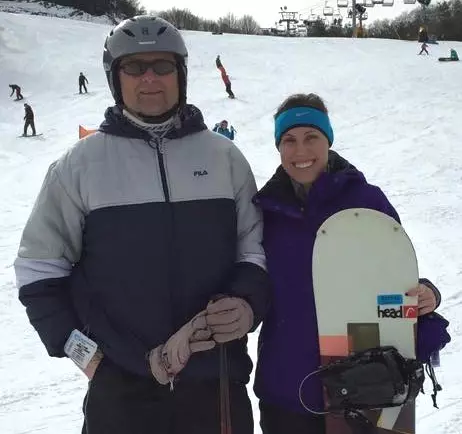 to send his three daughters to college. As his portfolio grew he started becoming overwhelmed with the responsibility of managing his own properties, most of which were more than 30 miles from his home. He always wanted to go into business for himself, and after realizing other landlords were likely similarly overwhelmed, he began considering property management opportunities. Peter's search led him to Real Property Management and he opened Real Property Management Rental Direction in Florida in 2011.
As a young girl, Olivia was interested in real estate and would spend time with her father looking at the homes listed in the Sunday paper. The appeal of real estate never went away, and she minored in Real Estate in college. As she worked toward her degree, she worked part time at her dad's office to get hands on experience in the real estate industry, and half way through grad school Peter offered his daughter a job as the Marketing and Business Development Manager. She couldn't resist such a terrific opportunity, so she is now working at the company full time, while also building her own portfolio. She is also sharing her love of real estate with her friends and family by urging them to build their own portfolios (with her as property manager, of course).
Olivia and Peter have enjoyed working together in a professional setting. They have found it is nice to come together at the end of the day to reflect. Olivia likes to think of it as having a close friend to bounce ideas off without judgement.
She says, "my father is hard on me and expects the most out of me, but he only does it because he loves me." Because the property management business is 24/7, it's impossible to completely detach from the job, but Olivia considers herself lucky to have friends and family that are so understanding and respectful of her job. She loves to stay active in her free time to stay sane and detach from work. While a Sunday night tenant phone call can cut into her schedule, she understands that in this business, the job never stops.
Real Property Management Valley Wide
Keith, Andrea and Amanda Borges When Keith and Andrea Borges were initially introduced to the idea of opening a property management company in Merced, California, they learned other companies in the area did not have a good reputation. With their background in real estate, the two felt they would be able to make a difference and change the culture locally.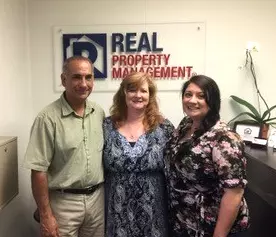 The entire family got involved as their two daughters came to work for the company at different times over the years. Their oldest daughter, Amanda is currently working with them in marketing and administration.
About working with her parents, Amanda said, "having the opportunity to help my parents build a family business has been a blessing. It makes me proud to be a part of building this business and it's an awesome thing to see my daughter exhibit pride about it as well. This is about building a business and a family legacy."
The Borges family finds that there is a unique level of trust that comes from working with family. They strive for the best interest of each other and of the business. They also find that working as a family has allowed them to build respect for each other and they can always count on one another. Amanda is also a great cook and brings great goodies to share with the family! The only downside in working with family is that the office atmosphere can be a bit too relaxed because there are no outside employees.
Andrea also realizes she has to leave "mom" at the office door and be "manager" at the office. The balance between work and personal relationships can be challenging to balance, but because of the respect that the entire family has for one another, they have been able to make sure that work stays at the office.
Being married 34 years, Keith and Andrea still enjoy spending their days together, and they are pursuing their dream of running a family owned business that can be passed down when they decide to retire.
Real Property Management Excel
Mike, Vickie, and Kellie Smitha In 2015, the housing market was still recovering from the recession, and Mike Smitha and his sister Sue were looking for a new business opportunity. Because of the increase in bank-owned homes needing management, they were interested in starting a property management company. Neither Mike nor Sue had any experience in the industry, so they were looking for a franchise with an effective system. After researching their options, they found Real Property Management and attended Discover Day in Salt Lake City to meet company executives and the franchise support team.
With Mike's background in real estate investing alongside Sue's experience as an appraiser, they decided Real Property Management was the perfect fit. At the end of 2016, the family opened the Real Property Management Excel office in Detroit, Michigan. At the same time, Mike's wife, Vickie, was laid off. Vickie began working for Real Property Management Excel and later, their daughter Kellie joined the company. Kellie started at the company part-time, but grew into a full-time position. The couple's son, Michael, also spent about a year working for the company. The family was able to expand the business in 2016 by opening a new office in Venice, Florida, which Kellie manages. Mike has since bought out his sister's interest in the company.
When asked about the most rewarding aspect of running a business with family, Mike said, "Being able to spend time together as a family, share problems and successes, and watch both individual growth and business growth has been rewarding."
He also admits it can be hard to turn off the business side of things after leaving the office in order to focus on their personal relationships as a family. They have begun to set aside time after work to focus on their lives. A benefit to their successful, growing business is that they can delegate some tasks to staff outside of the family to take a bit more time for themselves.
Mike says, "This helps keep us from getting burned out from the weekly grind."
Many times, running a business can create distance between a business owner and their family. For these three families, as well as many others, they have found success in balancing their business and their personal relationships by working together in their Real Property Management office.
We are pledged to the letter and spirit of U.S. policy for the achievement of equal housing opportunity throughout the Nation. See Equal Housing Opportunity Statement for more information.
Get the Neighborly App
In addition to Real Property Management's expert skills in managing your rental property, you can utilize Neighborly's other brands to maintain and enhance your home. Use the Neighborly App to get connected to local home service professionals. Download and receive offers only available on the App.
Depending on current health and safety regulations in your area, some of the services mentioned in this post may not be available. Neighborly service providers will follow the latest health and safety guidelines provided by the local and state governments. Please check with your local Neighborly service provider for details at the time you need service(s).
Download It Today
Check out these other helpful stories
Get an assessment from your local
Real Property Management
office.