Real Property Management Celebrates 2017 Outstanding Franchise Award Winners!
Three Real Property Management franchises received special recognition for their outstanding accomplishments in 2017. Below are the award winners for Franchise of the Year, Rising Star, and Above and Beyond.
Franchise of the Year
Emily and Marcus Phillips
Real Property Management Palm Beach County, Florida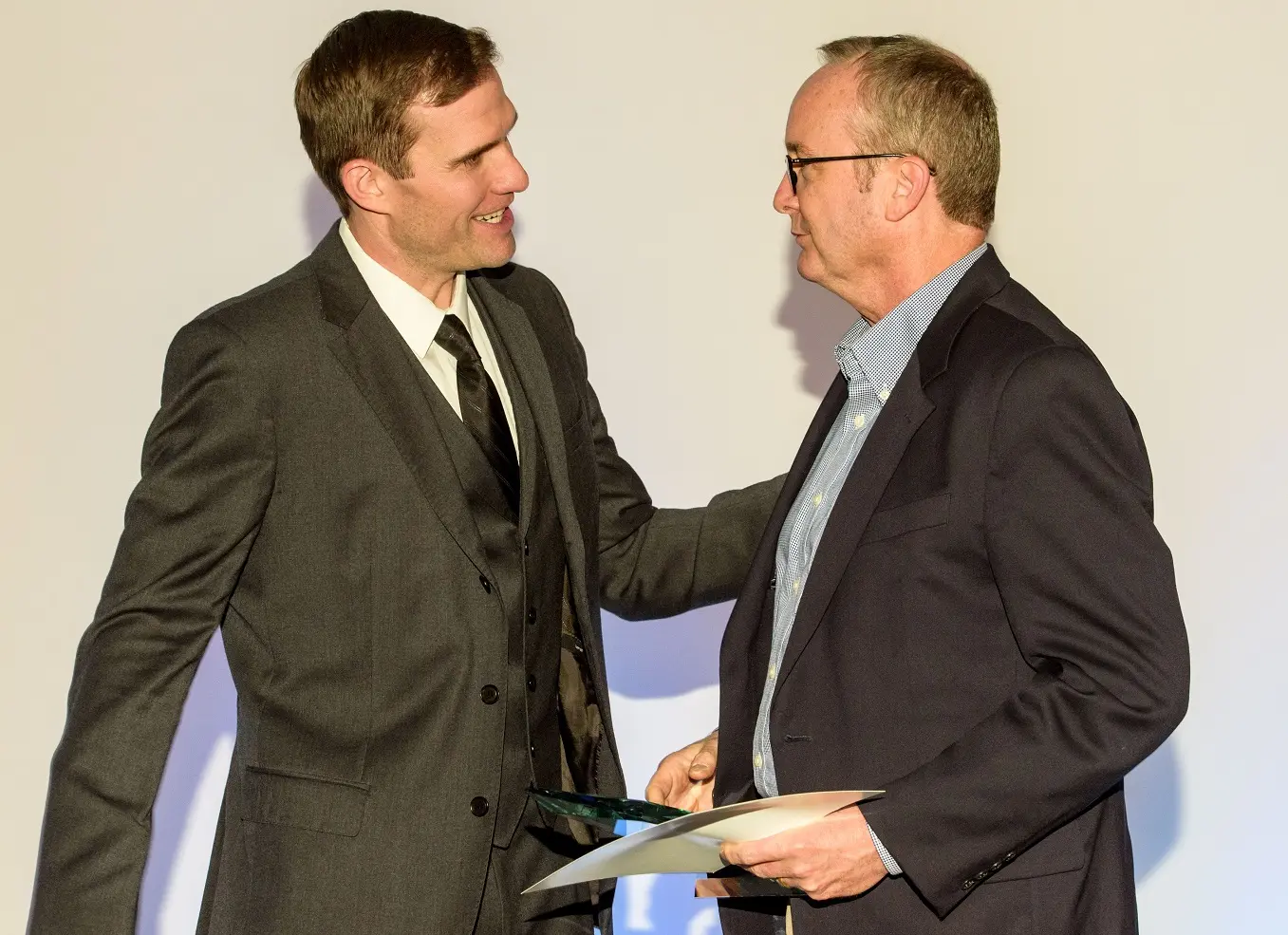 Lukas Krause (left) congratulates Marcus Phillips of Real Property Management Palm Beach County
Given for proficiency and excellence in all aspects of property management. Franchise of the Year is awarded to an office that has demonstrated leadership and goes out of their way to strengthen the entire Real Property Management organization. Franchise owners Marcus and Emily Phillips not only continue to thrive in their own business, they also participate on councils, take time to provide thoughtful ideas and feedback, generously share their time and knowledge with other franchise owners, and have a continued desire to strengthen their business. They join previous 'franchises of the year' winners including Real Property Management Express (2016), Real Property Management Last Frontier (2015), Real Property Management Greater Milwaukee Suburbs (2014), and Real Property Management Sac-Metro (2013).
Rising Star Award
Eric Peoples
Real Property Management Eclipse, Bothell, Washington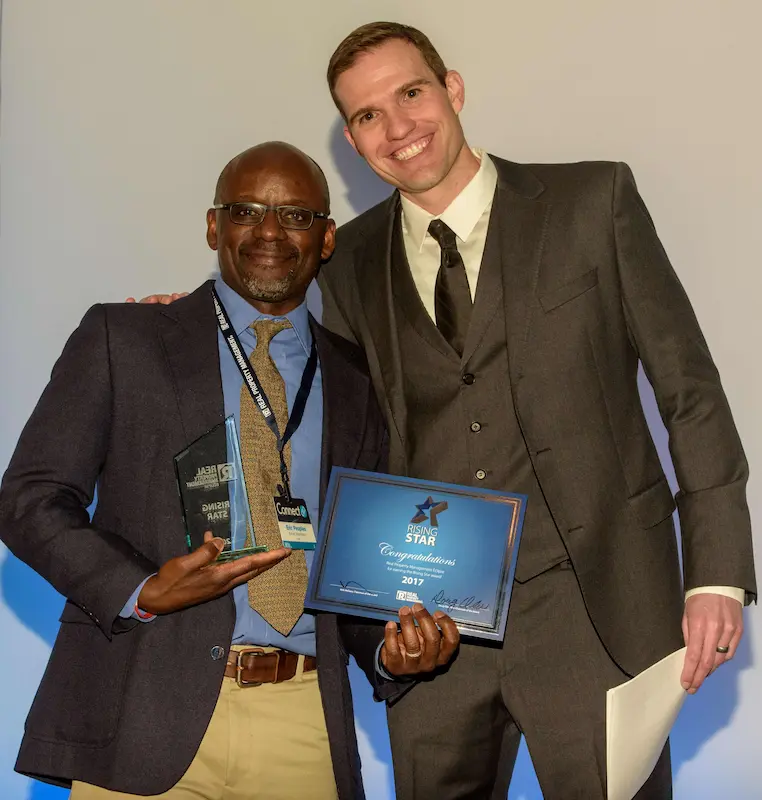 Awarded to a newer office that has had early success and contributes new life to the organization with their presence. Through hard work and determination, Eric's office has steadily grown, increased profitability, and improved operational efficiencies. Eric is an example to others in the Real Property Management organization.
Above and Beyond Award
Josh Kattenberg
Real Property Management Express, Sioux Falls, South Dakota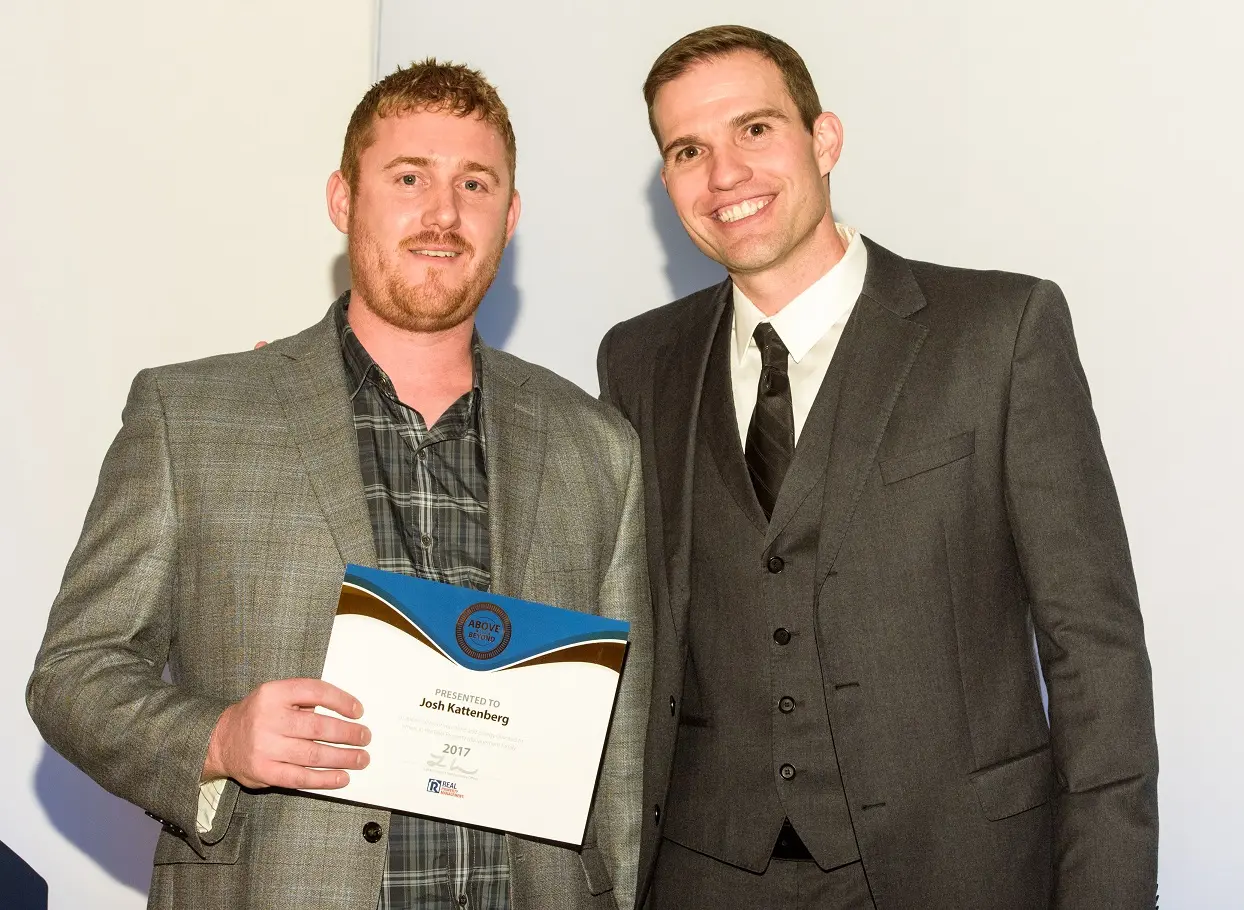 Awarded to a franchise owner nominated by their peers as the most deserving for assisting others in the franchise organization. Josh's willingness to pilot new programs, provide ideas and insight, and share his experiences with fellow franchisees is unmatched. He freely shares his passion for the property management industry throughout the organization and is a pillar in his community.
We are pledged to the letter and spirit of U.S. policy for the achievement of equal housing opportunity throughout the Nation. See Equal Housing Opportunity Statement for more information.
Get the Neighborly App
In addition to Real Property Management's expert skills in managing your rental property, you can utilize Neighborly's other brands to maintain and enhance your home. Use the Neighborly App to get connected to local home service professionals. Download and receive offers only available on the App.
Depending on current health and safety regulations in your area, some of the services mentioned in this post may not be available. Neighborly service providers will follow the latest health and safety guidelines provided by the local and state governments. Please check with your local Neighborly service provider for details at the time you need service(s).
Download It Today
Check out these other helpful stories
Get an assessment from your local
Real Property Management
office.