Real Property Management Customer Surveys Matter
Real Property Management Client Surveys Matter
Real Property Management sends a semi-annual client satisfaction survey to both owners and residents of Real Property Management offices across the country. From these surveys we learn a great deal from those we serve, which assists us nationally and locally in identifying new processes and programs deemed important to our clients, and helps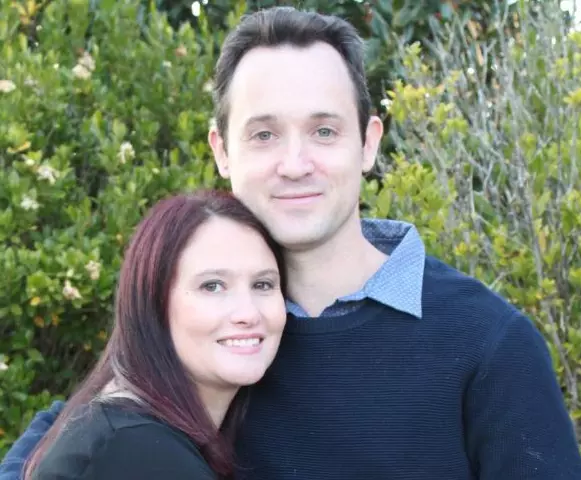 Heather and Mike Ritter of Real Property Management Raleigh
Each office understand their strengths and how they can enhance their service. Based on client feedback, many Real Property Management offices have realized that a few simple things important to clients can help retain clients, result in additional clients, and take their business to the next level. For example, our Real Property Management Raleigh and Real Property Management Westchester offices have a huge focus on responding to customers quickly, and as a result, achieved very high ratings in the recent survey. They have both found that answering every call, and responding promptly to every email has led to more referrals, and ultimately more business with satisfied homeowners and residents.
Real Property Management Raleigh
Real Property Management Raleigh has been open for more than four years, and over time, Mike Ritter and his wife Heather have built a reputation for excellent customer service. The couple had owned rental properties themselves for years, so when they were considering business opportunities, property management was an obvious choice. Mike and Heather used their personal landlord experiences to build their service reputation. They understood that making owners and residents happy would give them a leg up in the property management business.

Molly Watkins of Real Property Management Raleigh
From their experience, poor customer service was the main complaint about other property management companies, and they were committed to be different. To provide the best service to their clients, the Ritters focus on providing a quick response to phone calls, proactively reaching out to their clients, and focusing on taking care of their owners' and residents' needs. When asked what advice Mike would give to others in providing good service, he said, "Make customer service one of your top priorities.  Do not nickel and dime your owners and residents.  Sometimes we take care of items for owners/residents for less than we normally charge which helps build a good relationship.  Do what you say you are going to do." Mike and Heather have found that providing excellent service is truly the backbone of their business. Quality service has resulted in positive online reviews, referrals from satisfied owners, and client retention. They believe the key to maintaining a long-term business is by answering all calls and emails as soon as possible, which often leads to positive reviews and referrals. "If service stops being a top priority, your business will suffer."
Real Property Management Westchester
Daniel Cantamessa's business partner owned rental properties before the two of them met while serving together in the army. They discussed starting their own company, and since his partner was familiar with the property management industry, they decided to find an opportunity with Real Property Management.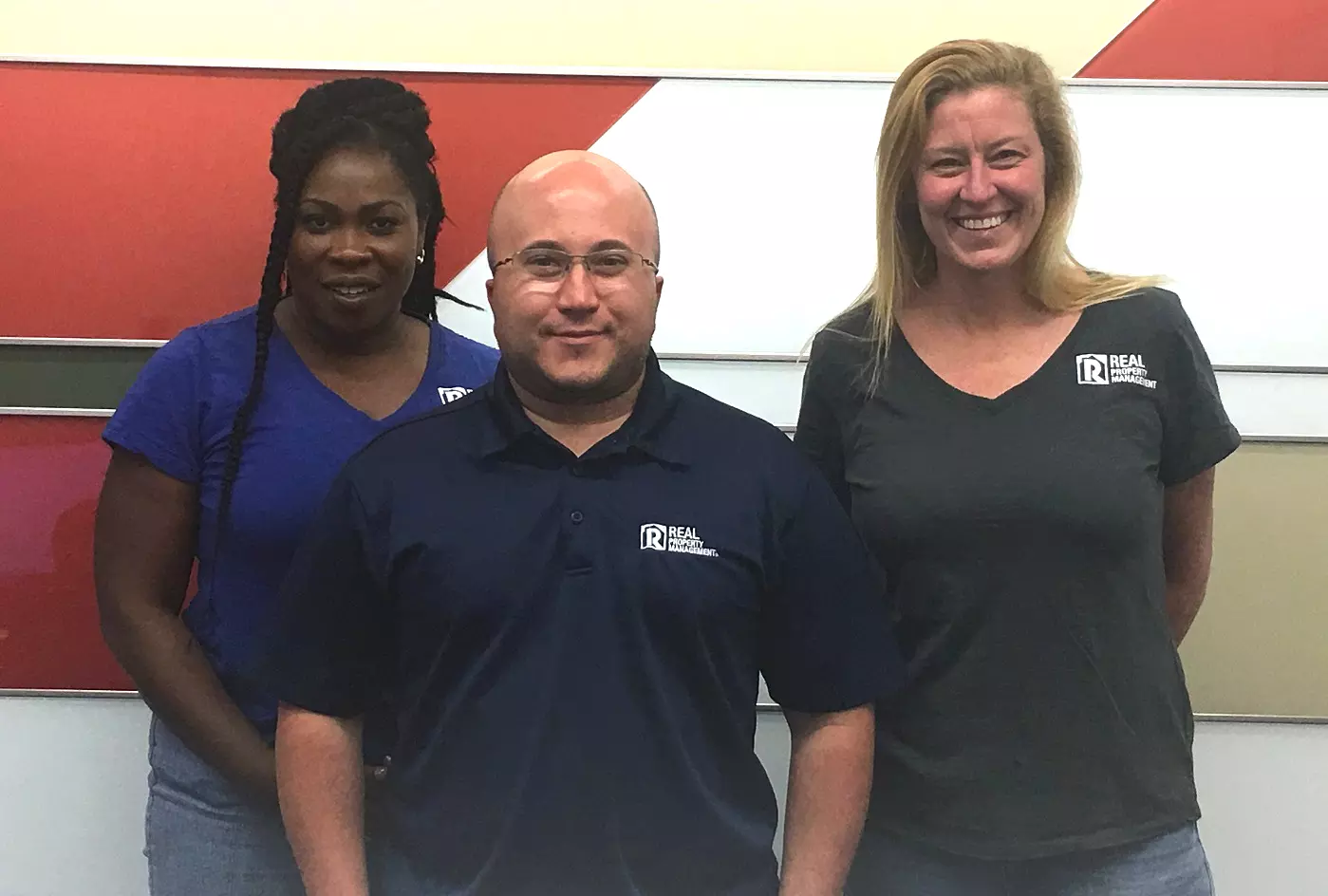 Real Property Management Westchester staff with owner Daniel Cantamessa (center)
When they opened Real Property Management Westchester five years ago, Daniel had some customer service experience from his time in the army, as well as his time selling mortgages, but he lacked customer service experience dealing directly with property owners and residents. Over the years, when working with residents and owners, Daniel has maintained a heavy focus on response times. He prides himself on being available to clients and tenants, and always answering phone calls and emails quickly. When asked about what keeps him motivated to provide good service, he said "Referrals. Referrals lead to new clients, and new clients equal more money in the bank." He has attributed his business growth to an increased focus on customer service. While neither the Ritters nor Daniel had much experience with property management prior to starting their Real Property Management offices, they understood the value of good customer service and the importance of client feedback. They realize that timely, reliable responses are one of the secrets to a successful growing business. As a result of their ongoing commitment to exceptional service, both of these offices have seen their client satisfaction scores increase over the past 3 years.
So the next time you receive a survey from Real Property Management, know that we truly do value your feedback and use it to improve our business and the service we provide our clients. If you have an investment property, visit our office locator to find the Real Property Management office nearest you.
We are pledged to the letter and spirit of U.S. policy for the achievement of equal housing opportunity throughout the Nation. See Equal Housing Opportunity Statement for more information.
Get the Neighborly App
In addition to Real Property Management's expert skills in managing your rental property, you can utilize Neighborly's other brands to maintain and enhance your home. Use the Neighborly App to get connected to local home service professionals. Download and receive offers only available on the App.
Depending on current health and safety regulations in your area, some of the services mentioned in this post may not be available. Neighborly service providers will follow the latest health and safety guidelines provided by the local and state governments. Please check with your local Neighborly service provider for details at the time you need service(s).
Download It Today
Check out these other helpful stories
Get an assessment from your local
Real Property Management
office.