Real Property Management Review
Distressed in Louisiana: How one property manager turned it all around for an out of state owner.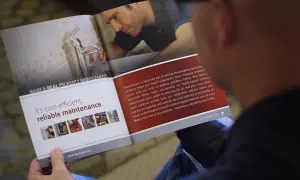 One day Yvonne, who lives in Los Angeles, called a Louisiana phone number on a postcard she received from Real Property Management Premium. She said, "I was encouraged because I needed a property manager. The beautiful brick home my sister and I inherited from my father in Baton Rouge was being increasingly distressed and my other rental home was also going downhill." Yvonne was also receiving less and less money than expected from the distressed property. As Yvonne puts it, "Billy Duncan and the team at Real Property Management Premium came to the rescue." Yvonne did plenty of research before hiring them, and even discovered that Billy was related to an outstanding former student who she had taught in Scotlandville, Louisiana. Billy said, "We evicted one tenant...had the property totally renovated...got new tenants and turned the property into a beautiful asset. We did extensive external repairs on the other property and signed a new lease. We communicated with Yvonne every step of the way."
[Tweet ""Real Property Management Premium came to the rescue." ~Yvonne #PropertyManagement #CustomerService"]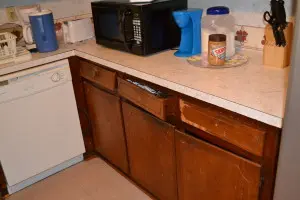 Before remodel
"We agreed on a rent rate, and due to Billy's dedication and professionalism the house was rented to a quality tenant before construction was even completed," Yvonne said. "Accounting and communications are much improved using Real Property Management Premium. I didn't think it would ever get like this, but now we're getting a decent and steady amount of rent." According to Billy, "Money is deposited into Yvonne and her sister's accounts and they each receive a statement every month. Yvonne's properties are now generating positive cash flow and she's happy.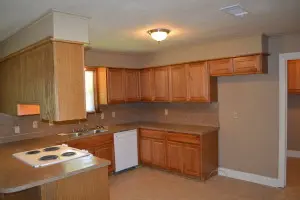 After remodel
What impresses Yvonne the most is that "Billy is very frank, honest, and completely trustworthy. He had different companies give estimates for restoring the property and let us choose contractors. He was there every day overseeing the renovation. His team sent pictures to us along the way, communicated by telephone and in writing, and answered all of our questions. Following a heavy rainstorm Billy suggested reallocating money reserved for landscaping to improve the drainage system. Contracts are professional and the whole team is professional." Open communications, involvement in decisions, honesty and integrity are not only important to Yvonne, but are also important to Billy Duncan. "Like all Real Property Management offices, we want our clients to have a positive experience with us.
We are pledged to the letter and spirit of U.S. policy for the achievement of equal housing opportunity throughout the Nation. See Equal Housing Opportunity Statement for more information.
Get the Neighborly App
In addition to Real Property Management's expert skills in managing your rental property, you can utilize Neighborly's other brands to maintain and enhance your home. Use the Neighborly App to get connected to local home service professionals. Download and receive offers only available on the App.
Depending on current health and safety regulations in your area, some of the services mentioned in this post may not be available. Neighborly service providers will follow the latest health and safety guidelines provided by the local and state governments. Please check with your local Neighborly service provider for details at the time you need service(s).
Download It Today
Check out these other helpful stories
Get an assessment from your local
Real Property Management
office.