Red Cross Hurricane App - Useful for Property Owners & Tenants
Red Cross Hurricane App
Is your rental property in a hurricane region? If so, are your tenants and property prepared for a hurricane? If not, you and your tenants should consider downloading and using the the Red Cross Hurricane app. The Hurricane app is free and downloadable via Google Play or iTunes. Languages include English or Spanish. The app provides information for preparing for a hurricane, as well as assistance for when a hurricane hits your investment property's area.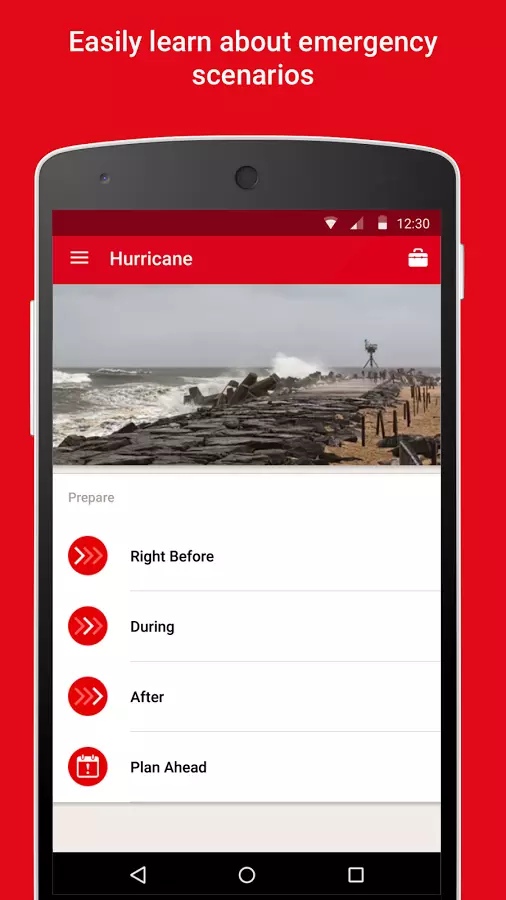 Advance Preparation One of the most important things to do to survive a hurricane is to prepare in advance. The Red Cross Hurricane app provides information on how to put together a hurricane kit in case of electricity being knocked out, or an evacuation. This will provide peace of mind to your tenants, as well as assist them staying safe and keeping composed if a hurricane does strike. The app also teaches you the distinction between a hurricane warning and a hurricane watch. Additionally, you can take advantage of interactive quizzes to test your hurricane knowledge.
Hurricane Warning The Red Cross Hurricane app will provide both you and your tenants warnings, as well as the ability to follow the path of a hurricane and see the hurricane's predicted future pathway. Alerts are customizable, too, and can be removed. All the information is presented in an easily readable feed.
During a Hurricane The Hurricane app includes specific instructions on what to do while you're in a hurricane, accessible even without cell or internet service. Additionally, the app can turn a phone into a strobe light or flashlight to assist if power goes out. There are also siren type audible alerts to help gather people together. Another feature of the app is an I'm Safe feature that lets tenants update others on their status. The I'm Safe feature allows for posting on social media channels such as Facebook and Twitter, as well as email or text. Finally, if evacuation is ordered by authorities, then the Hurricane app assists in locating the closest shelter.
After a Hurricane Once a hurricane has passed, the Red Cross Hurricane app continues to provide assistance by providing information such as the nearest Red Cross shelter location and availability of food and potable water for regions hit by flooding or electricity failure.
Online Criticisms A large number of the online criticisms of the Hurricane App mention that it has far too many alerts, which can be annoying. However, the alerts are customizable and can even be removed.
Summary The Red Cross Hurricane app can be beneficial to rental property investors and tenants by providing preparation information, as well as guidance for when a hurricane does hit.
We are pledged to the letter and spirit of U.S. policy for the achievement of equal housing opportunity throughout the Nation. See Equal Housing Opportunity Statement for more information.
Get the Neighborly App
In addition to Real Property Management's expert skills in managing your rental property, you can utilize Neighborly's other brands to maintain and enhance your home. Use the Neighborly App to get connected to local home service professionals. Download and receive offers only available on the App.
Depending on current health and safety regulations in your area, some of the services mentioned in this post may not be available. Neighborly service providers will follow the latest health and safety guidelines provided by the local and state governments. Please check with your local Neighborly service provider for details at the time you need service(s).
Download It Today
Check out these other helpful stories
Get an assessment from your local
Real Property Management
office.