Reno Property Management Firm Becomes RPM Franchise
Tony Chinnici, owner of the new Real Property Management Corazon office in Reno, Nevada admits that he could have stayed an independent property management office and continued to be successful. "I could keep doing what I was doing until I was an old man. And it would work. Because I've always managed to do that." But he realized that "hundreds of people combining their knowledge and experience from hundreds of different markets" would help him "do good work for good clients." He was "sick and tired of not being able to do the quality of work that I want to do."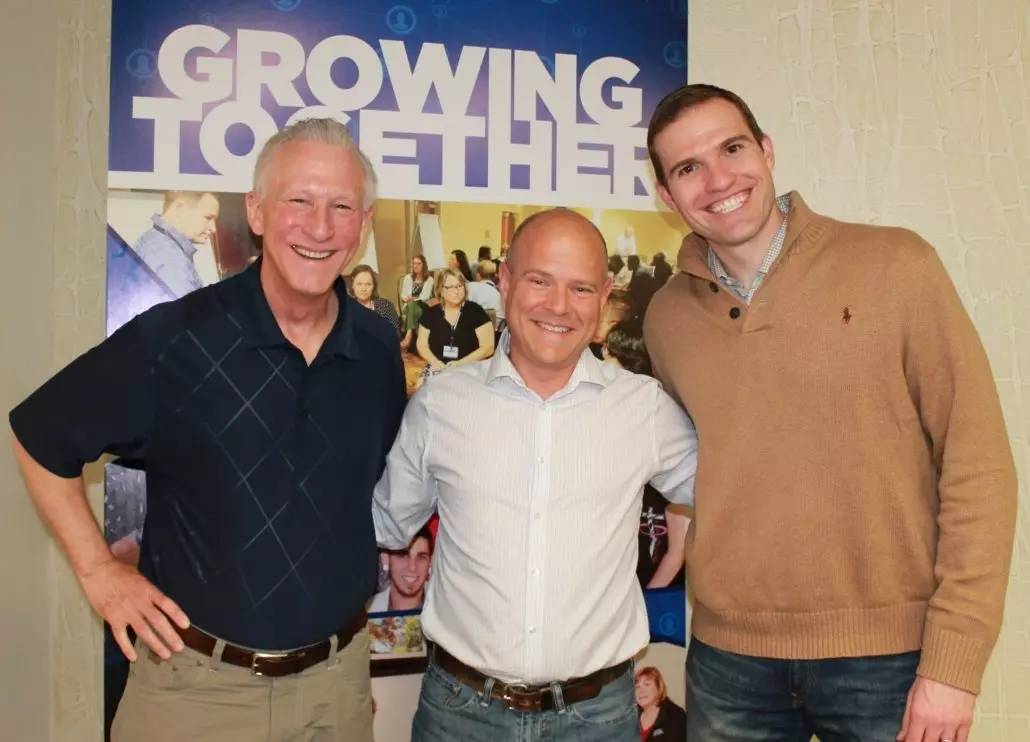 Bob Pifke, Chief Marketing Officer (left), Tony Chinnici, Real Property Management Corazon (center), and Lukas Krause, Chief Executive Officer (right) at new franchise training completion in May, 2016.
A franchise system combines the resources of a national organization with the entrepreneurial spirit of independent business owners. Property Management Business Solutions LLC, the franchisor of Real Property Management, offers franchisees over 30 years of property management experience, collaboration among hundreds of offices throughout the country, systems, software, processes, marketing, training, national partners, and best practices. The national franchise also offers personal support of seasoned property management, business and marketing professionals from the Franchise Support Center. In return, franchisees leverage these assets to build a local business that meets the needs of their community. Tony said "I expected to do a lot of work in the transition from an independent organization to Real Property Management, and I've not been surprised… And yet It has been a totally manageable process that has not prevented me from operating the existing business."
Despite Tony's property management experience, he and key staff participated in both online and in-person training at the national Franchise Support Center. Training is one of the reasons Tony believes "My company will be able to compete for higher quality employees." Tony is more confident that he can now provide a higher level of professionalism, accuracy and accountability to his clients and the public than he could as an independent property manager. Tony said "Property management has a bad reputation throughout the country. And I don't want to be a part of that. I'm excited about making the property management industry a better thing." His statement matches Real Property Management's stated purpose: We strive to improve lives and our communities by continuously elevating property management standards. That's why we are so pleased to welcome Tony Chinnici to the Real Property Management franchise family.
We are pledged to the letter and spirit of U.S. policy for the achievement of equal housing opportunity throughout the Nation. See Equal Housing Opportunity Statement for more information.
Get the Neighborly App
In addition to Real Property Management's expert skills in managing your rental property, you can utilize Neighborly's other brands to maintain and enhance your home. Use the Neighborly App to get connected to local home service professionals. Download and receive offers only available on the App.
Depending on current health and safety regulations in your area, some of the services mentioned in this post may not be available. Neighborly service providers will follow the latest health and safety guidelines provided by the local and state governments. Please check with your local Neighborly service provider for details at the time you need service(s).
Download It Today
Check out these other helpful stories
Get an assessment from your local
Real Property Management
office.