Rental Homes as Retirement Income
Roxana and her husband decided that investing in rental homes would provide good retirement income…as long as they hired a professional property manager to work on their behalf. They purchased their first rental in San Antonio, Texas about seven years ago and now own three rental properties. Roxana projects the homes' values will appreciate and the rental rates will steadily increase, providing them a predictable, stable revenue stream. In addition, the properties are newer so not many repairs are needed.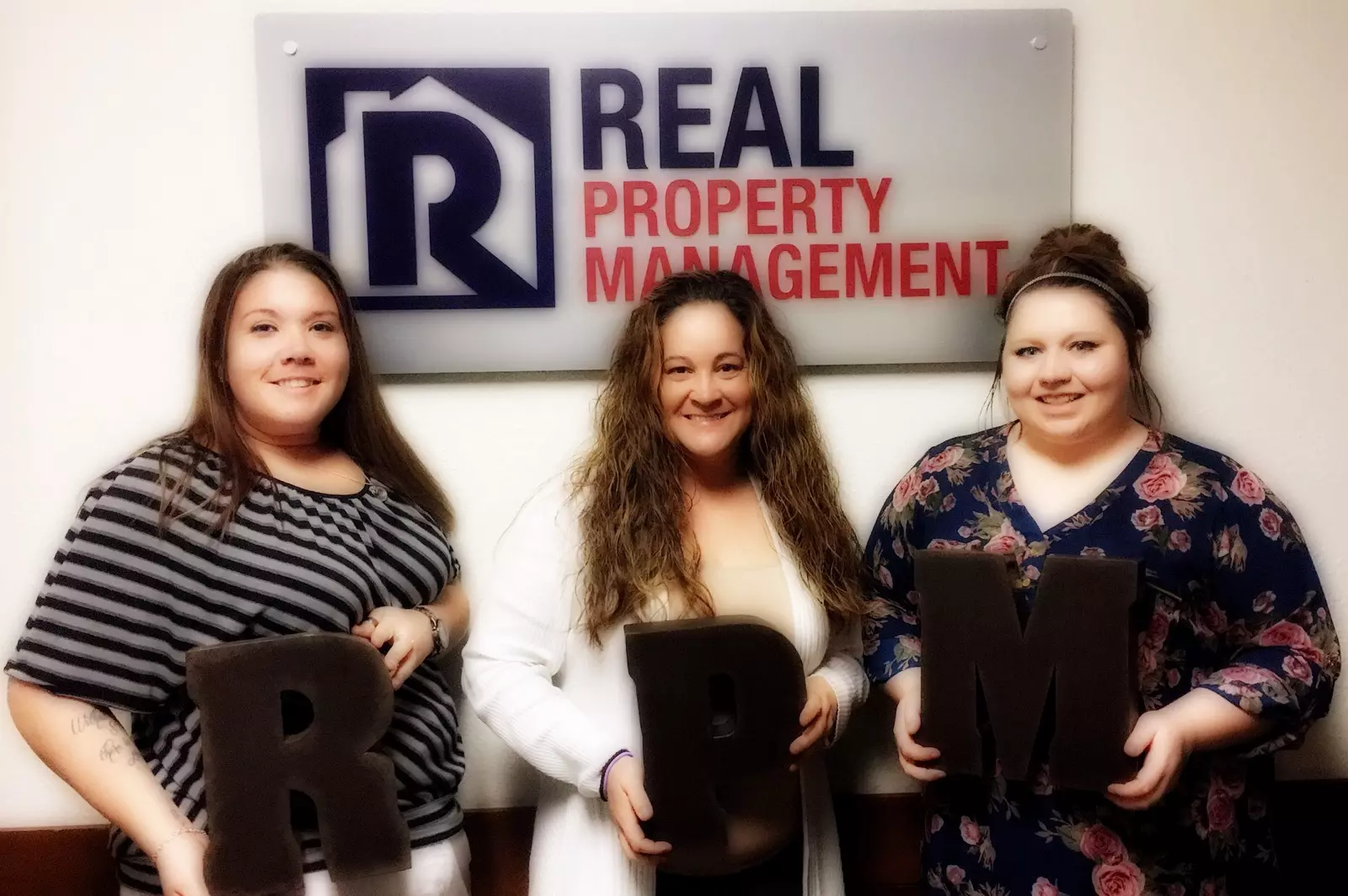 Real Property Management Alamo staff members Tawni (left), Amanda (center), and Kalin (right).
Roxana and her husband live near their rental properties, but chose not to manage the properties themselves. Roxana says, "It's a business. We didn't want our tenants to know who we are. The property manager is the middle man and works for us to provide a steady income and keep our homes in good shape." Although Real Property Management Alamo now manages Roxana's investment properties, she previously had two poor experiences with other companies. "The first property manager was dishonest," said Roxana. "They charged us for things that didn't need to be fixed, and even claimed to fix the same things twice that were not needed to be fixed because the house was newer." "The second property manager got really big, then began neglecting our houses and was rude and obnoxious when we had questions. He wanted to take over. He changed the kitchen counter without our approval, and told the tenant he will not raise the rent without asking me first. We lost money that year because the Property Manager did not raise the rent." Roxana is thrilled with the service she's getting now with Real Property Management Alamo. She chose Alamo because it's a franchise, versus choosing an independent manager that lacks support or experts to contact if a problem arises.
"We love our main contact there. Amanda is way different from the others we've used. I can be difficult as I'm a pretty involved owner, but Amanda knows that and has the patience and works with us. She sincerely cares. It's not just a job for her." "I always tell people to get a good property manager, because if they don't, they will have problems – tenants not paying rent or paying late, repairs in older homes, and other things. It's worth it in the long run to hire professionals. They have support, and discounts with vendors they use too." Roxana keeps telling her friend who owns three properties to hire a property manager. "He's still trying to get a roof fixed after prepaying $30,000 a year ago, and pays a realtor a hefty fee to find tenants and they don't care who they put in there. He's losing money and has all those headaches." "You have to be business-minded to use a property manager, and see the benefits. I have a lot of peace of mind using Real Property Management Alamo, knowing my homes are well cared for and I'm not going to get ripped off." Learn more about how a Real Property Management office can help protect your investment and maximize your return
We are pledged to the letter and spirit of U.S. policy for the achievement of equal housing opportunity throughout the Nation. See Equal Housing Opportunity Statement for more information.
Get the Neighborly App
In addition to Real Property Management's expert skills in managing your rental property, you can utilize Neighborly's other brands to maintain and enhance your home. Use the Neighborly App to get connected to local home service professionals. Download and receive offers only available on the App.
Depending on current health and safety regulations in your area, some of the services mentioned in this post may not be available. Neighborly service providers will follow the latest health and safety guidelines provided by the local and state governments. Please check with your local Neighborly service provider for details at the time you need service(s).
Download It Today
Check out these other helpful stories
Get an assessment from your local
Real Property Management
office.