Rental Housing Rates Continue to Rise
Demand for rental properties is outstripping the supply leading to price increases and reduced vacancies.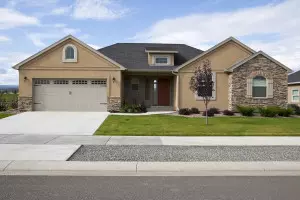 Rental rates across the country continue to rise sharply year-over-year based on first quarter rental statistics from the Real Property Management franchise and RentRange, the nation's leading provider of Rental Market Intelligence™. The average rental rate for a three bedroom single family residence increased nationally to $1,373, a 5.2 percent increase compared to the end of the first quarter of 2015. The highest rent increases were in the Pacific (AK, HI, OR, WA) and Mountain regions where rates increased by 9.5 percent and 7.5 percent, respectively.
Areas with the lowest rental rate gains were California at 3.2 percent, and Mid-Atlantic (NJ, NY, PA) at 3.5 percent. The region with the lowest average three bedroom house rental rate is the Southeast at $1,045. The highest rental rate is in California at $1,984. Despite rental rate increases that far exceed inflation, vacancy rates continue to decline. Nationally, the average vacancy rate is 5.31 percent, down from 5.68 percent last year. Vacancy rates vary across the country from a low of 3.93 percent in the Mountain region to a high of 6.63 percent in South Atlantic region. This compares to a national vacancy rate of 10.7 percent in 2009. Although demand is exceeding supply, the percentage of houses that are rentals continues to grow. In March of 2015, 23.84 percent of housing was rentals. In March of 2016 the percentage is 25.33 percent. This reflects the continued trend away from home ownership. The changes in rental and vacancy rates is great news for landlords, but equally bad news for tenants. The Real Property Management system believes these trends will continue through the remainder of 2016. Long term, it is likely the trend will reverse as builders and others increase the supply of rental properties.
We are pledged to the letter and spirit of U.S. policy for the achievement of equal housing opportunity throughout the Nation. See Equal Housing Opportunity Statement for more information.
Get the Neighborly App
In addition to Real Property Management's expert skills in managing your rental property, you can utilize Neighborly's other brands to maintain and enhance your home. Use the Neighborly App to get connected to local home service professionals. Download and receive offers only available on the App.
Depending on current health and safety regulations in your area, some of the services mentioned in this post may not be available. Neighborly service providers will follow the latest health and safety guidelines provided by the local and state governments. Please check with your local Neighborly service provider for details at the time you need service(s).
Download It Today
Check out these other helpful stories
Get an assessment from your local
Real Property Management
office.