Rental Property Diversifies Investment Portfolio
When you're in your early 60s, reviewing your investments and planning for retirement often becomes a high priority. Larry already had a diversified investment portfolio, however, he wanted to add to his portfolio with an income-producing, tangible asset. "I wanted to have a little bit more income and a nest egg for my wife in case something happened, so I purchased an investment property," Larry told us. Having that liquidity and diversification with rental property enhances your security and accessibility in your overall investment portfolio.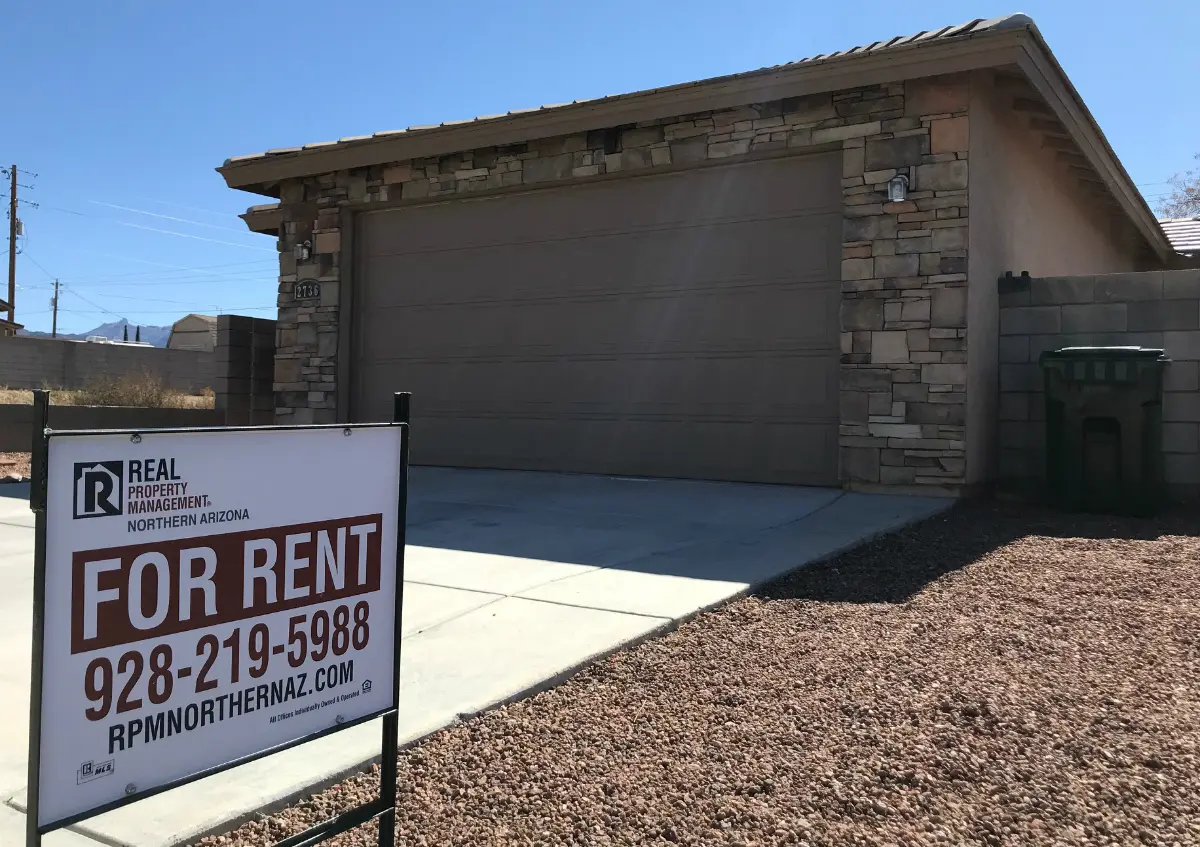 Larry's rental property managed by Real Property Management Northern Arizona
Larry purchased a home in Kingman, Arizona. His son was the first to tell him that he needed a professional property manager to manage the property. Based on his own renting experience, his son knows what it's like to be a renter today and all that is involved with renting someone's home. "My son researched property managers and found that Real Property Management Northern Arizona had a good reputation. I met with Tyler, and right off the bat Tyler was as helpful as can be. I'm a home owner and had done some research, but Tyler knows the market a lot better than I do. I knew we had a nice home in a nice area, and I kind of had an idea of what it might rent for, but Tyler convinced me we should charge a higher rent. It was rented quickly to good tenants so far." Tyler Jacobson, Real Property Management Northern Arizona Property Manager, said, "Our focus as a Real Property Management franchise is to be the rental market expert. We monitor the trends and availability in the market to maximize the return for our owners. We were able to rent out Larry's property within a couple of days at a higher price than he and his wife had hoped for. They were really excited about that, and with the higher rent rate, we basically covered their cost for us to manage their property."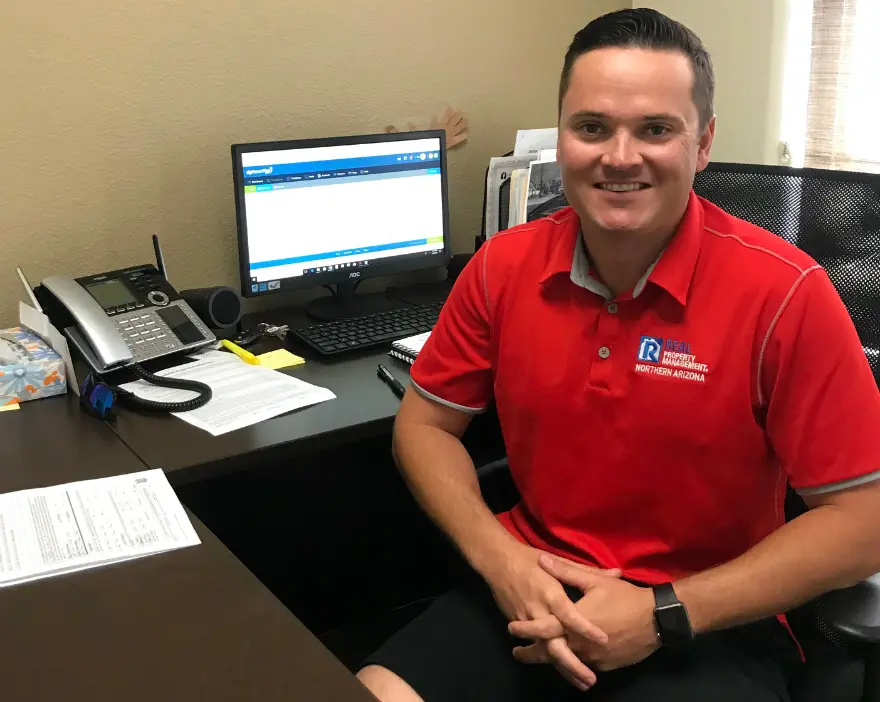 Tyler Jacobson of Real Property Management Northern Arizona
Larry also mentioned the benefit of a professional manager having a network in place for maintenance and repairs. "We had a couple small things to fix while we were in Japan, and Tyler took care of them. He knows reliable repair people who do quality work, and they also work on other homes Tyler manages." Tyler said his goal is to "present a superior service to new owners and exceed their expectations using the tools and processes we have that set us apart from the competition." According to Larry, Tyler is doing just that. "We're new at using a professional property manager, and Tyler has really gone all out for us. It's hard to do manage property yourself… understand the market, screen tenants, deal with issues, make repairs." "I'm happy with the service. I'm happy with the tenants. I figure I'll make 7-8% on my money in this rental if no major costs come up. I plan to review the financial performance of the property with Tyler in a year. If it all works out, I may possibly invest in more homes down the road."
We are pledged to the letter and spirit of U.S. policy for the achievement of equal housing opportunity throughout the Nation. See Equal Housing Opportunity Statement for more information.
Get the Neighborly App
In addition to Real Property Management's expert skills in managing your rental property, you can utilize Neighborly's other brands to maintain and enhance your home. Use the Neighborly App to get connected to local home service professionals. Download and receive offers only available on the App.
Depending on current health and safety regulations in your area, some of the services mentioned in this post may not be available. Neighborly service providers will follow the latest health and safety guidelines provided by the local and state governments. Please check with your local Neighborly service provider for details at the time you need service(s).
Download It Today
Check out these other helpful stories
Get an assessment from your local
Real Property Management
office.