Retirement Income: Have You Considered a Rental Property?
Have you considered using a rental property as part of your retirement income strategy? If one buys the right property and manages it well, it can easily become an additional retirement nest egg. By having investments outside of stocks and bonds, one can also mitigate risks from stock market volatility and bond value declines caused by rising interest rates.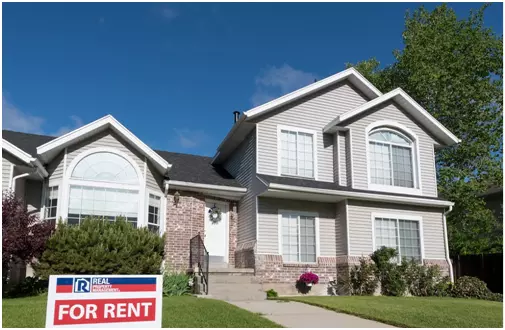 Over time, a rental property can basically pay for itself using tenant rental payments to cover the mortgage and other costs.
At the end of a 30-year mortgage, much of the rental income becomes an annuity to the owner, and the value of the property will have risen dramatically. Following is an example to demonstrate the point. This example ignores the tax advantages of depreciation and operating cost deductions for the sake of simplicity. Assume an investor buys a median priced existing home and puts 20% down. The rent for the property would be $1,379 which is the median rent for a 3BR single family residence according to RentRange. Add average maintenance costs, insurance, property management fees and property tax expenses, and this investment would lose just $230 per month for the first year. With rental prices rising, the loss would become a profit in just a few years.
(All estimates based on March 2017 online data sources.)
Median existing home price in U.S. (Source: YCharts 1Q17) : $236,400 Down payment @ 20% : $47,280 Monthly median rent for 3BR single family residence (Source: RentRange): $1,379 Monthly mortgage cost @ 5% interest (Source: YCharts ) : $1,015 Monthly maintenance & repairs @ 1% of home value (Source: Zillow) : $197 Insurance (Source: Vale Penguin) : $80 Management fees (Source: Real Property Management estimate of average property management fees): $138 Property taxes (Source: WalletHub): $179 Monthly estimated cost: $1, 609 Monthly net loss/out-of-pocket expense: ($230) The first year's annual out-of-pocket expense would be $2,760 , yet the average growth in the value of the house would 3.4% per year ($8,037) according to Case-Schiller data from 1968 – 2009. Over time, rents will increase, so each year the out-of-pocket expense would drop. When the mortgage is paid off in 30 years, the net monthly retirement income would increase by the mortgage amount of $1,015. Since rental rate growth keeps pace with inflation, the actual monthly income will likely be substantially more. In addition to the cash flow from the property after 30 years, the property value will increase over time. Assuming an average 3.4% property value increase during the next thirty years, the $236,400 house value will become $477,528. If converted to an annuity with a 2% return above inflation, it would produce $2,500 in monthly retirement income for 30 years. As this example demonstrates, a rental property investment can basically pay for itself after the initial down payment is made, and becomes a source of on-going retirement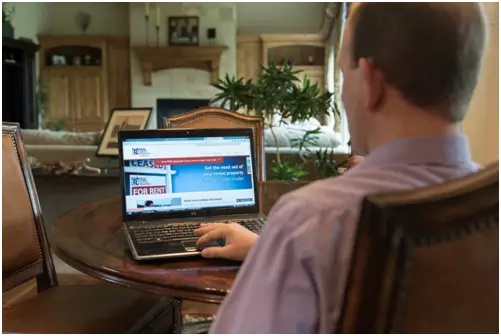 income thereafter. Since the actual cash investment was $47,280, the return on invested cash is tenfold. If sold in retirement, the property would yield a payout of nearly half a million dollars. If you already own a rental property, you might be able to leverage the equity you have in your existing rental to buy an additional investment property.
Many lenders service investors in this situation. Talk with your current financial institution or conduct a Google search to find other options. The biggest complaint property owners have about rental properties is the time and hassles they can present. By hiring a Real Property Management office, these issues are overcome, as in the case with Nancy in Cedar City, Utah. We find and screen tenants, collect rents, manage maintenance, and handle the bookeeping. This type of investment can be as easy and carefree as a mutual fund. And the benefits include excellent returns, reduced risk from a balanced portfolio of investments, and tax benefits.
We are pledged to the letter and spirit of U.S. policy for the achievement of equal housing opportunity throughout the Nation. See Equal Housing Opportunity Statement for more information.
Get the Neighborly App
In addition to Real Property Management's expert skills in managing your rental property, you can utilize Neighborly's other brands to maintain and enhance your home. Use the Neighborly App to get connected to local home service professionals. Download and receive offers only available on the App.
Depending on current health and safety regulations in your area, some of the services mentioned in this post may not be available. Neighborly service providers will follow the latest health and safety guidelines provided by the local and state governments. Please check with your local Neighborly service provider for details at the time you need service(s).
Download It Today
Check out these other helpful stories
Get an assessment from your local
Real Property Management
office.