Soldier Serving Our Country Utilizes Real Property Management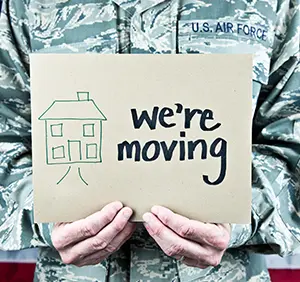 Jonas Enriquez, a Staff Sergeant serving in the Army, purchased a Sacramento, CA condominium with his wife but was soon asked to serve his country overseas. With his wife looking to move close to him, and the couple not wanting to part with their home, Jonas searched for a property management service to rent out and maintain their condominium.
Jonas searched the internet for a property manager and found Real Property Management.
"I did not attempt to manage my own house or have my relatives do it," Jonas said. "I already had made up my mind to find a property manager when I found Real Property Management."
And the relationship has been a strong one for both parties.
"Jonas was one of our first customers," said Kathryn Guthrie, Real Property Management Office Manager. "We've leased the property and taken care of it since 2010."
Providing for someone serving overseas does come with obstacles, but Real Property Management has the experience and technology to make it easier.
"We don't have a lot of access to our owners serving overseas so our agreement allows us to fix anything that costs under $500," Kathryn said. "They have bigger issues to worry about," she said of the soldiers serving our country, "and most things can be fixed for under $500."
Jonas can also still stay updated on the finances concerning his property using Real Property Management's online owner portal. "Because we're so high-tech, Jonas can access his account anytime," Kathryn said.
Kathryn has a soft spot for Jonas and others serving our country. "My husband served actively in the Marines until 1995, and he wants to make sure we're doing a good job for them."
And part of doing a good job is creating a relationship that doesn't have Jonas worrying about his property management company.
"We want to provide income and stability for Jonas," Kathryn said.
And Jonas, being a serious and respectful soldier, keeps his dialogue short and polite.
"He always give me a giggle," Kathryn said of Jonas. "He's a very polite and earnest person."
With Real Property Management keeping business simple at home, Jonas is able to concentrate on more important issues overseas.
"It has been great working with Real Property Management," Jonas said. "There have been no issues and they have been very helpful in making it stress-free for me."
We are pledged to the letter and spirit of U.S. policy for the achievement of equal housing opportunity throughout the Nation. See Equal Housing Opportunity Statement for more information.
Get the Neighborly App
In addition to Real Property Management's expert skills in managing your rental property, you can utilize Neighborly's other brands to maintain and enhance your home. Use the Neighborly App to get connected to local home service professionals. Download and receive offers only available on the App.
Depending on current health and safety regulations in your area, some of the services mentioned in this post may not be available. Neighborly service providers will follow the latest health and safety guidelines provided by the local and state governments. Please check with your local Neighborly service provider for details at the time you need service(s).
Download It Today
Check out these other helpful stories
Get an assessment from your local
Real Property Management
office.