The Greening of Home Construction – Three New Technologies
Guest blog article by Kathy Fettke, Real Wealth Network (Co-Authored by Donna Behrens) Adding solar panels to the roof, or plumping up the insulation to preserve more heat or air conditioning are a couple of ways to lower a home's carbon footprint. But there are two new strategies for accomplishing those things that may provide a more energy efficient solution. There's also a new way to take your recycling resume to the next level with a new kind of swimming pool.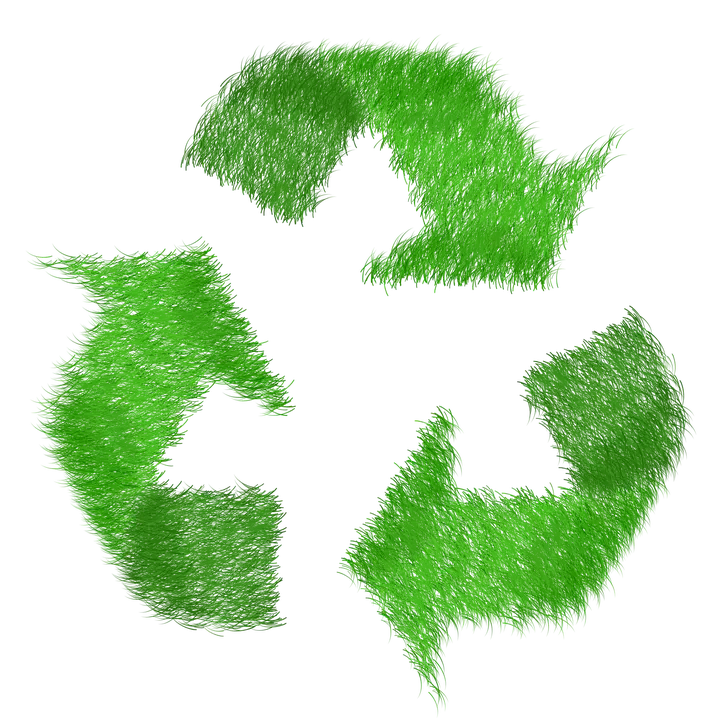 Solar Windows When it comes to generating solar electricity, you need plenty of space to mount bulky solar panels. They are usually mounted on a roof, or for less developed areas, on open land. But what if you could generate solar electricity from something you already have plenty of in your home, such as windows? There are several research groups working on the creation of windows that double as solar generators. One of their biggest challenges is to darken the window enough to absorb the solar energy but to maintain some amount of transparency.
The window may become tinted during this process, and then when the sun is no longer shining on the window, transparency is restored. Traditional solar panels are opaque and can absorb a great amount of sunlight. Creating this kind of solar sponge from a window requires a process to make them darker, without removing their ability to be transparent. According to a Newsweek report, researchers at Michigan State University have estimated that the U.S. has 5 to 7 billion square meters of glass surface, and those windows could be used to meet at least 40 percent of the country's energy needs. With better energy storage, they believe the energy potential of those windows could be close to 100 percent. And, the windows would "not" have to be replaced. This technology would create a "retrofit" layer for existing windows.
Researcher Richard Lunt told Newsweek: "Ultimately, this technology offers a promising route to inexpensive, widespread solar adoption on small and large surfaces that were previously inaccessible." A company called Solar Window Technologies, Inc. out of Maryland (www.solarwindow.com) is hoping to turn skyscrapers into vertical power generators. It hasn't put its product on the market yet, but the company claims there are 5.6 million U.S. commercial buildings that consume $150 billion in energy per year, and with solar windows installed, the energy cost could be cut in half.
Hempcrete Concrete has been a construction staple for decades. Early forms of concrete date back to the Egyptians, but modern-day concrete has been around since 1824. It's a mix of water, sand, and a binding agent called cement that's strong, durable, and watertight. It can also be reinforced with other materials, but there's a newly rediscovered material that's getting a lot of attention as a potential concrete alternative -- and it's called "hempcrete." Hempcrete is a green building material that has been used in Europe since the time of the Romans, and is just starting to get more attention here in the U.S. Hemp was banned as part of the "War on Drugs" by President Richard Nixon in the 1970s even though hemp doesn't get you "high" like marijuana. But now that pot is gaining acceptance, hemp is enjoying some of the spotlight, along with hempcrete. The environmental benefits of hempcrete may outnumber those for concrete. Not only can it be used to create a concrete-like building material, it's also a fast-growing sustainable plant. Crops mature in just four months. The woody fibers are then mixed with water and lime. When they cure, the result is a strong, lightweight material that is resistant to fire, mold, and bugs. It's also breathable and non-toxic with no off-gassing, and it provides exceptional insulation. Hempcrete is often patted between framing members and plywood boards that are used to create a mold. After the hemp cures for a short amount of time, the boards can be removed.
The National Hemp Association says the hempcrete will keep hardening over time and will eventually turn into a substance that lasts for hundreds of years. The New York Times reports that the first hempcrete home was built 8 years ago, and that about 50 hemp homes now exist in the U.S. Builders need special permits to use hemp for construction, and the rules vary from state to state. They may also have to import their hemp for now, since U.S. farmers aren't growing much hemp yet, but it's being grown in abundance elsewhere. The Times reports that 30 countries outside North America are producing hemp. In China, 10,000 farmers are growing it.
Shipping Container Pools A new kind of swimming pool will give you recycling peace of mind, and have you dressing up like a mermaid. It's a full-sized combination pool and spa that's made out of an old shipping container, with a window installed in the side. Canadian company Modpools (www.modpools.com) came up with the idea, and after just one year in business, is filling orders around the globe. The pools are delivered as a finished product and installed by crane on a concrete slab or bed of gravel. They can even be lifted over your house and placed in the backyard.
They can also be installed in-ground, but that would eliminate the option of having a window in the side, which is one of the most popular features. The standard size is 20-feet long by 8-feet wide and 5-feet deep. They can also be created from two shipping containers placed end to end for a 40-foot-long pool. And, there's a newer option for a 10-foot Modspa with a pump that allows you to "swim in place."
They have hot tub seats and jets at one end that can be controlled by an app on your smartphone. You can flip a switch and turn your whole pool into a hot tub if you want, but there's a divider you can insert to to create a smaller hot tub that will save energy. Company founders, Paul and Denise Rathnam, claim they are more affordable than having one built from scratch. Prices start at $15,000 for the basic 10-foot Modspa, $30,000 for the 20-footer, and $40,000 for the 40-foot pool. The window is optional, along with equipment to create an endless swim spa. There are also pool covers that are snapped onto the top or controlled electronically as a childproof retractable cover that can be walked on. The company boasts that you can have your swimming pool installed, filled with water, and ready for swimming on the same day. Sources: http://www.newsweek.com/fossil-fuels-transparent-solar-panels-harvest-energy-windows-msu-691308 https://www.nytimes.com/2018/01/29/science/hemp-homes-cannabis.html?rref=collection%2Fsectioncollection%2Frealestate&action=click&contentCollection=realestate&region=stream&module=stream_unit&version=latest&contentPlacement=10&pgtype=sectionfront
We are pledged to the letter and spirit of U.S. policy for the achievement of equal housing opportunity throughout the Nation. See Equal Housing Opportunity Statement for more information.
Get the Neighborly App
In addition to Real Property Management's expert skills in managing your rental property, you can utilize Neighborly's other brands to maintain and enhance your home. Use the Neighborly App to get connected to local home service professionals. Download and receive offers only available on the App.
Depending on current health and safety regulations in your area, some of the services mentioned in this post may not be available. Neighborly service providers will follow the latest health and safety guidelines provided by the local and state governments. Please check with your local Neighborly service provider for details at the time you need service(s).
Download It Today
Check out these other helpful stories
Get an assessment from your local
Real Property Management
office.