The Importance of SEO for Property Managers
What is search engine optimization and why is SEO important for property managers?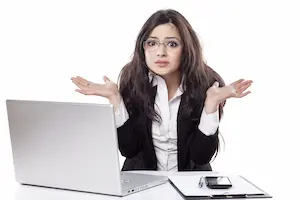 Property managers have plenty of headaches without worrying about search engine rankings for their websites. Your competitors can outrank you resulting in fewer signed leases, applications, and investor opportunities if you don't have a good technical search engine optimization foundation. So what exactly is SEO? Why is it important and how can you implement SEO into your digital marketing?
The Definition Of Search Engine Optimization (SEO) SEO is simply the art of getting your website to appear for the search results that your target audience will enter into a search engine. If you have properties located in Philadelphia, PA, you would probably want searches like "rental houses Philadelphia" to rank well for your website. It will be easier to rank terms if you are in a much smaller market and the competition is much lower. The only way individual real estate managers can consistently get directed search traffic with terms like 'Best Apartments Washington' is through (PPC) pay-per-click advertising. Utilizing long-tail keywords which are three or more very specific words can help you connect with your potential customers. An example of a long-tail keyword would be "three bedroom tudor" or "2 bedroom apartments for rent in New York." With recent updates from Google, long-tail phrase ranking or conversational search queries is possible now since Google interprets the phrases to bring better results. You don't have to optimize your websites with big titles, keywords, and links in this case. You can instead focus on the user experience bearing in mind that your website will be well-ranked without stuffing pages.
Content as Part of Search Engine Optimization (SEO) Content is a critical component of Search Engine Optimization as well as a part of your digital marketing strategy. According to Google "One of the most important steps in improving your site's ranking in Google search results is to ensure that it contains plenty of rich information that includes relevant keywords, used appropriately, that indicate the subject matter of your content.". Valuable and rich content to potential visitors of your website may include blog articles about issues that Do It Yourself Landlords frequently run into such as evictions, tenant repairs, and local codes of habitability.
The best strategy for content is to use your website to inform, educate, and at times entertain a potential investor and/or a potential tenant. This can result in potential customers being more informed and engaged with your services prior to speaking with you or your staff. Potential customers that are more informed results in shorter sales cycles and better relationships.
Local Citation Many SEO aspects are very technical. Having a solid website, links, local citation and social presence can still hold value for a local business. This is the best things that can be done in the absence of technical background and is something we provide for all of our franchisees. You can have your pages ranked with any link just because they impacted your rankings as well, in the recent past years. Links are seen as votes of authority to your website and hence form a large factor in search rankings. In the recent past, Google's algorithms were heavily weighted based on the overall quantity of links to a website – not the quality. SEO rankings are now determined by the quality and the relevant links to your website. Poor quality links can be considered spam and can actually be considered a detriment to your website. Local SEO is a critical component to large and small property management companies alike. Investor opportunities from a local directory listing can be much more effective than a link from the New York Times magazine. Good SEO strategies are focused on driving relevant and targeted traffic to your website.
Review or Reputation Management Several property managers have a profile on directories like Merchant Circle, Foursquare, or Yelp. These sites tie into online reputation management and allow you to see what your audience is saying about your company and allows an opportunity to learn from the reviews. Encourage residents, property owners, and investors to leave a positive review and always respond to reviews promptly, especially poor reviews - this can make you aware of future problems from tenants and investors.
In short Search Engine Optimization or SEO for property managers is merely the art of optimizing the right message to the right customers using digital media.
Do You Have a Question About SEO?
We are pledged to the letter and spirit of U.S. policy for the achievement of equal housing opportunity throughout the Nation. See Equal Housing Opportunity Statement for more information.
Get the Neighborly App
In addition to Real Property Management's expert skills in managing your rental property, you can utilize Neighborly's other brands to maintain and enhance your home. Use the Neighborly App to get connected to local home service professionals. Download and receive offers only available on the App.
Depending on current health and safety regulations in your area, some of the services mentioned in this post may not be available. Neighborly service providers will follow the latest health and safety guidelines provided by the local and state governments. Please check with your local Neighborly service provider for details at the time you need service(s).
Download It Today
Check out these other helpful stories
Get an assessment from your local
Real Property Management
office.