The Spirit of Giving | Real Property Management Southern Utah
Every year at Christmas time the team at Real Property Management Southern Utah participates with a local radio station in a fundraiser called "Kony Coins for Kids." This charity raises money to buy gifts for children in the community. Volunteers shop for children of needy families, then meet at the convention center to wrap all the gifts bought for all the children. The following day, Volunteer "Santas" deliver the gifts. For the last 4 years, Tom Wood, owner of Real Property Management Southern Utah, delights children as Santa, along with his elves Sally & Susie (Kandace Christiansen, Office Manager and Brenda Wood, Property Manager). Together, they deliver gifts to 8-10 families. Says Kandace, "We enjoy volunteering our time to our community, and helping provide a great Christmas to families who may not be able to afford it."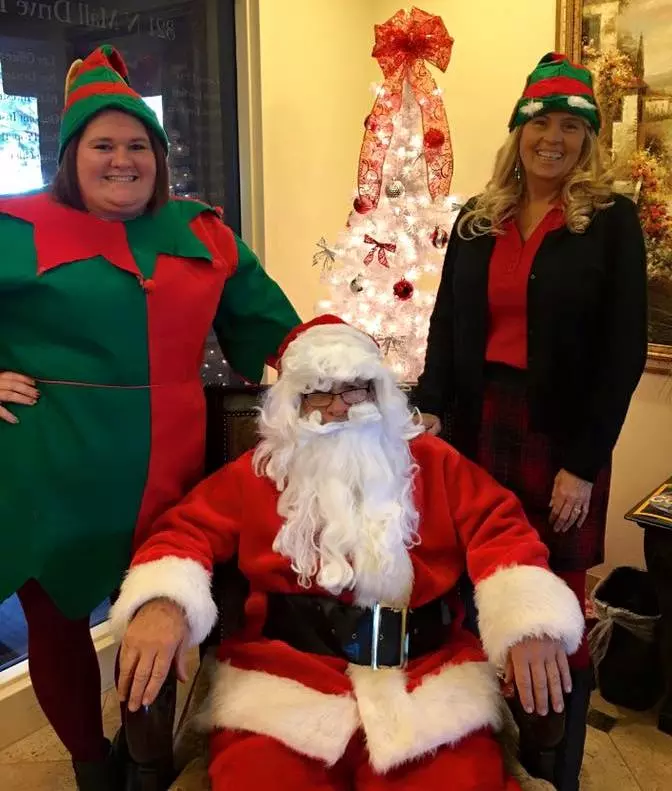 We are pledged to the letter and spirit of U.S. policy for the achievement of equal housing opportunity throughout the Nation. See Equal Housing Opportunity Statement for more information.
Get the Neighborly App
In addition to Real Property Management's expert skills in managing your rental property, you can utilize Neighborly's other brands to maintain and enhance your home. Use the Neighborly App to get connected to local home service professionals. Download and receive offers only available on the App.
Depending on current health and safety regulations in your area, some of the services mentioned in this post may not be available. Neighborly service providers will follow the latest health and safety guidelines provided by the local and state governments. Please check with your local Neighborly service provider for details at the time you need service(s).
Download It Today
Check out these other helpful stories
Get an assessment from your local
Real Property Management
office.