Trending: The Rise of the Property Management Industry
What's the latest in the property management industry?
There are approximately 80,000 property managers in the United States. Approximately two-thirds have one to four employees and revenue under $1 million. Ninety percent have a single location. Amazingly, 66% do not have a searchable web address. This last fact underscores the state of the property management industry in our country. The vast majority of property management companies are mom and pop enterprises without technology, systems, processes or training. Perhaps this is why the property management industry has such a poor reputation among property owners. During recent national research commissioned by Real Property Management, we heard horror stories about property managers with unethical practices, poor tenant screening, bungled evictions, and bogus maintenance and repair charges. As the leading property management organization in the country, we were appalled. The findings make us even more committed to achieving our purpose: improving lives and our communities by continuously elevating property management standards, and abiding by our values of integrity, innovation and reliability.
Last year we started converting all 270+ offices to a new standardized operating software. Standardization will allow us to truly identify best practices and provide better service to property owners especially those with investments throughout the country. Although we have always provided some of the best training in the industry, this year we announced a new certification program for office staff. We are also piloting proprietary software that will improve our processes, and communication with property owners and tenants. Collectively, these initiatives are designed to radically improve our operations and service levels. To improve, we need your help. Please respond to customer satisfaction surveys we send to you. Call your local office if you have a question, complaint or issue. Your feedback, good or bad, will help us continuously improve. As the leader in residential property management, the Real Property Management organization believes it is our obligation to set new standards and start reversing our industry's negative reputation. During the coming months and years, we believe our new initiatives will deliver fundamentally better service, and raise the bar for all our competitors. We hope to create a new trend – increasing respect and recognition for professional property management.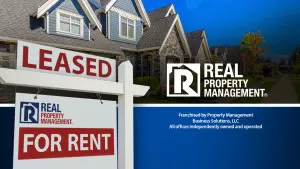 We are pledged to the letter and spirit of U.S. policy for the achievement of equal housing opportunity throughout the Nation. See Equal Housing Opportunity Statement for more information.
Get the Neighborly App
In addition to Real Property Management's expert skills in managing your rental property, you can utilize Neighborly's other brands to maintain and enhance your home. Use the Neighborly App to get connected to local home service professionals. Download and receive offers only available on the App.
Depending on current health and safety regulations in your area, some of the services mentioned in this post may not be available. Neighborly service providers will follow the latest health and safety guidelines provided by the local and state governments. Please check with your local Neighborly service provider for details at the time you need service(s).
Download It Today
Check out these other helpful stories
Get an assessment from your local
Real Property Management
office.