Turn Your Passion Into Volunteer Work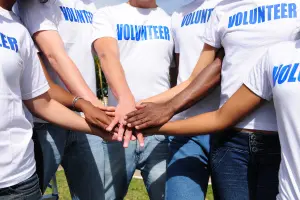 Are you passionate about something? Maybe your passion is the environment, children's education, homelessness, disabled veterans, animals, youth sports or the arts. Whatever it is, volunteering is a fun and easy way to use your interests and passions. Not only does volunteering improve the lives of others, research suggests it can also improve your own life. It connects you to others and allows new and diverse friendships. It can increase self-confidence, combat depression, and help you stay physically and mentally active. Finally, volunteering brings fun and fulfillment to your life by doing things you love and making a difference in your community.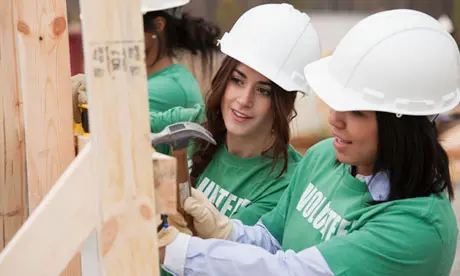 To find the right opportunity, consider what you would enjoy and are capable of doing. Also make sure that your commitment matches the organization's needs. Ask yourself a few questions to narrow your options. Do you want to volunteer alongside friends or family? How much time are you willing to give and how much responsibility do you want? What skills can you bring? Are you better behind the scenes or in a more visible role?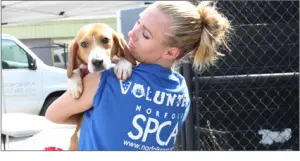 To find opportunities, search websites like Volunteermatch.org or Idealist.org. Before committing, visit different organizations to see what fits you. The more satisfaction you have as a volunteer, the better your contributions and the more likely you'll continue. The possibilities are endless. Whether you volunteer at a library, senior center, church, national park, animal rescue organization, after school program, museum or theater, enjoy your passion through volunteerism.
What is your passion?
We are pledged to the letter and spirit of U.S. policy for the achievement of equal housing opportunity throughout the Nation. See Equal Housing Opportunity Statement for more information.
Get the Neighborly App
In addition to Real Property Management's expert skills in managing your rental property, you can utilize Neighborly's other brands to maintain and enhance your home. Use the Neighborly App to get connected to local home service professionals. Download and receive offers only available on the App.
Depending on current health and safety regulations in your area, some of the services mentioned in this post may not be available. Neighborly service providers will follow the latest health and safety guidelines provided by the local and state governments. Please check with your local Neighborly service provider for details at the time you need service(s).
Download It Today
Check out these other helpful stories
Get an assessment from your local
Real Property Management
office.