What Is the Best Carpet for a Rental Property?
The carpet in rental properties often undergoes high levels of wear. This is why choosing the best kind of carpet for your rental homes is an important part of keeping them attractive and in good condition. At the same time, it can be hard to know which kind of carpet is the best choice for a single-family rental home. But learning more about what to look for in a good-quality carpet can make the decision process easier. The carpets that work best in rental properties have a few common qualities. Knowing what these are can help narrow your search and save a lot of time and money.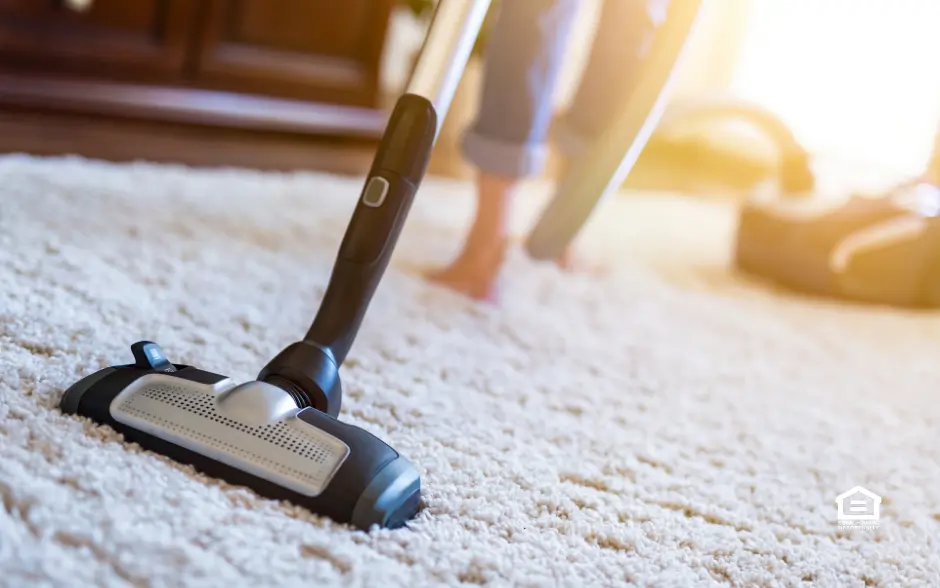 Carpet Price
For some property owners, the only thing they are concerned about when choosing carpet for their rental property is the price. These owners often choose the cheapest carpet options they can find, which will save money upfront but over time will end up costing more. The reason for this is that cheap carpet and low-quality pad doesn't last very long and will start to fray, stain, and look unattractive after only a year or so. The better option is to look for a good quality carpet and pad that will hold up under the types of wear and tear common to rental properties. While such kinds of carpet and pad will cost a little more upfront, they will last years longer than cheaper ones will.
Carpet Quality
When choosing a good quality carpet and pad, material and color matters. When shopping for carpets, look for ones that are made out of polyethylene terephthalate polyester instead of nylon. Nylon fibers are durable, but they tend to stain more easily than a polyester polymer will. Triexta, a newer carpet material, may also be a good choice. It combines the durability rental property owners need with the stain-resistant qualities that will help keep the carpet looking newer longer. Choosing neutral colors, often tan, light brown or grey tones may be a good idea. These colors will not show stains as easily and often work well with a tenant's furniture and personal items.
Carpet Pad
Choosing the right pad is just as important as the carpet material. Cheap pad, often made of foam, will compact quickly and need to be replaced often. But a higher quality rebond-type padding of at least a 4-pound density should hold up well for at least 3 to 5 years, while a 6-pound density can last even longer than that. What this means is that you might be able to re-use the pad between carpet replacements, significantly reducing the long-term cost.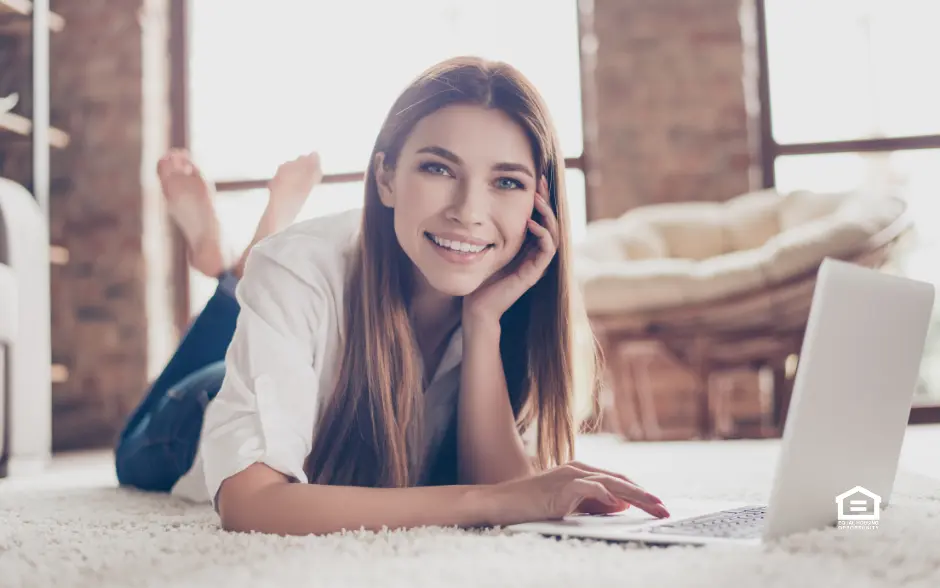 Carpet Pile
The pile of carpet destined for use in a rental home is another important consideration. The most wear-resistant carpets are looped-pile carpet, such as Berber. Where a cut-pile carpet will soon show wear in high-traffic areas, looped-pile carpet resists wear and will typically look newer longer. However, the texture of the carpet is an important consideration. Looped-pile carpets can be rough or scratchy, which may be a turn-off for some tenants. For this reason, it may be best to choose a carpet with a mixture of densely-packed cut pile and looped pile, which usually wears well and holds up to heavy use. These carpets are softer but still durable, and offer affordable options that won't break the bank.
What About Luxury Carpet?
The one thing that a rental property owner should never do is to choose high-quality or luxury carpet for their rental home. No matter how high-end your rental is, expensive carpet will not result in enough of a rent increase to justify the cost. These quality carpets will look nice and perhaps even impress your prospective tenants, but most renters are unwilling to pay more for high-end materials in a rental home. Rental property ownership comes with a long list of maintenance tasks, including replacing carpet and pad every few years. These tasks can easily eat up your valuable time, leaving you little time to focus on more profitable real estate investing activities. When you hire Real Property Management, you are effectively delegating the day-to-day maintenance and repair tasks to a team of qualified professionals. With our property managers on the job, you can feel confident that your properties are being properly and comprehensively cared for. To learn more, please contact your nearest Real Property Management office today.
We are pledged to the letter and spirit of U.S. policy for the achievement of equal housing opportunity throughout the Nation. See Equal Housing Opportunity Statement for more information.
Get the Neighborly App
In addition to Real Property Management's expert skills in managing your rental property, you can utilize Neighborly's other brands to maintain and enhance your home. Use the Neighborly App to get connected to local home service professionals. Download and receive offers only available on the App.
Depending on current health and safety regulations in your area, some of the services mentioned in this post may not be available. Neighborly service providers will follow the latest health and safety guidelines provided by the local and state governments. Please check with your local Neighborly service provider for details at the time you need service(s).
Download It Today
Check out these other helpful stories
Get an assessment from your local
Real Property Management
office.