What Real Estate Investors Need to Know About Servicemembers Civil Relief Act – SCRA
Military personnel have specific rights defined in the Servicemembers Civil Relief Act. For single-family rental property investors, this means that there are a few important things to know about the law and how it will affect your rental properties. Especially if you own properties in big military towns like Charleston, San Diego, Virginia Beach, or any of the dozens of others around the country, you'll need to know as much as you can about the act and proposed Military Tenant Bill of Rights along with the new protections it puts in place for tenants who are active members of the military. You should reach out to your local legal counsel and advisors who will be able to help you navigate the specifics in your area.
Housing for Military Personnel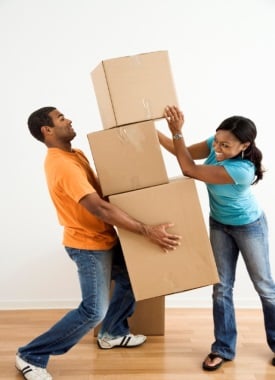 The National Defense Authorization Act was passed by Congress in late 2019 to help protect the rights of military personnel and their families who are living in privately managed rental housing. This tenant bill of rights puts in place a number of new regulations and systems. For example, one thing the Act does is set quality standards for rental homes. According to Shannon Razsadin, executive director of Military Family Advocacy Network, military personnel often struggle to find quality housing and services as they move from place to place. Military housing, which is largely run by private companies, has been notorious for being in poor condition, with problems like mold, lead paint, and pest infestations placing military personnel at risk. For these reasons, the new Act requires property owners to keep their properties in good condition for their military tenants.
Tenant Bill of Rights
The new tenant bill of rights for military personnel also creates a Chief Housing Officer position and a system for resolving disputes. Both this new position and the new system are designed to help military tenants ensure that private management companies are adhering to the new housing standards. Under the new guidelines, a tenant can request an investigation of their property manager, and the local commander must then complete an investigation within seven days, including a physical inspection of the property. What is more, the tenant may still have the right to sue their landlord personally if they are dissatisfied with the results of the investigation.
How Investors Will Be Affected
For single-family rental house investors, the new Act will apply to your active military tenants. Such tenants often have unique needs and circumstances to begin with, in many ways composing a renter demographic of their own. While the new bill gives property owners a clear set of standards to follow, these standards are not unusual or extreme. In fact, they effectively simply describe rental houses that are safe, well-maintained, and kept in good condition. Still, there are a few unusual aspects. For example, under the Act, a prospective tenant may ask for a 7-year maintenance history of your property prior to renting it. They can also request time to inspect the property before moving in, as well as legal assistance. If your property is found lacking, the military may have the ability to withhold rent payments until any disputes are resolved. For all of these reasons, if disputes do arise, you will need a clear understanding of the new resolution guidelines and an awareness that your military tenant probably already has legal representation. This may actually be good news, however, as the new systems the Act puts into place might help settle tenant disputes long before they wind up in court.
Real Property Management Helps to Ensure Your Property Meets Standards
Although it is not clear when the new Act will go into effect, it does mean some changes for investors with properties in military towns or other areas active service members may be renting. The best thing for property owners who rent to active-duty military personnel is to hire a professional property management company that knows how to provide high-quality customer services, property maintenance, and repair. Your local Real Property Management franchise office can help ensure that your rental property is kept up to standards, as well as expertly handle any dispute resolutions, if needed. For more information, contact your nearest Real Property Management franchise office today.
*This content is for informational purposes only. You should not construe any such information or other material as legal, tax, investment, financial, or other advice. All content is information of a general nature and does not address the circumstances of any particular individual or entity.
We are pledged to the letter and spirit of U.S. policy for the achievement of equal housing opportunity throughout the Nation. See Equal Housing Opportunity Statement for more information.
Get the Neighborly App
In addition to Real Property Management's expert skills in managing your rental property, you can utilize Neighborly's other brands to maintain and enhance your home. Use the Neighborly App to get connected to local home service professionals. Download and receive offers only available on the App.
Depending on current health and safety regulations in your area, some of the services mentioned in this post may not be available. Neighborly service providers will follow the latest health and safety guidelines provided by the local and state governments. Please check with your local Neighborly service provider for details at the time you need service(s).
Download It Today
Check out these other helpful stories
Get an assessment from your local
Real Property Management
office.