What Would You Do if You Won the Powerball Lottery?

Wednesday, January 13, 2016 will go down in history as the largest Powerball jackpot on record at an estimated $1.5 billion dollars (beating last week's record $900 million). It's all anyone can talk about and the euphoria of even thinking about what you would do with all that money is enough to make the biggest skeptic stand in line outside in the cold for hours just to get a ticket. *Editor's Note: 3 Winning tickets were bought in California, Florida and Tennessee. But hey, we can still dream right? This is kind of a big deal. So what would you do if you won the lottery? How would you spend $1.5 billion dollars? First let's break down the math…
$1.5 billion equates to a $930 million cash value which most people would choose.
After a 39.6% federal tax, you would receive $562 million
But don't forget about state income tax. Using the 7.5% median, state income tax would leave you with $520 million—Not too shabby.
And let's not forget the odds of winning the largest prize in U.S. lottery history are 1 in 292.2 million. You are more likely to get struck by lightning or bitten by a shark.
OK, so let's say you won…Yay! What should you do first? What can you buy with $520 million dollars?
The Fun Stuff
The mansion hit the market recently and the $200 million price tag include five acres, 20,000-square-feet home with 29 rooms and a four-bedroom guesthouse, as well as a home theater, gym, tennis court, swimming pool and even a zoo license. Bonus: Hugh Heffner himself. The founder of Playboy Enterprises has lived in the home for 40 years and doesn't plan to move out. His continued residence at the home even after the property sells is a condition of the sale.
Not keen on Heff living in your mega mansion?
Check out this 30,652-square-foot, 10-bedroom, French-chateau-style mansion for a cool $13.5 million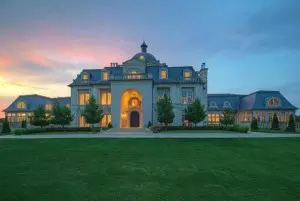 A private getaway is a must.
You can buy a 6 acre island in the Bahamas for about $720,000 for just the land.
And of course you have to get there.
A private jet like a Gulfstream G650 costs about $65 million
Personally, I would buy several cars but....
A 1961 Ferrari 250 GT California Spider is $18.5 Million and perfectly fabulous.
You could travel to space
by securing yourself a spot on Richard Branson's Virgin Galactic spaceship for only $250,000.
Buy a lake somewhere
and put one of these on it for the ultimate summer party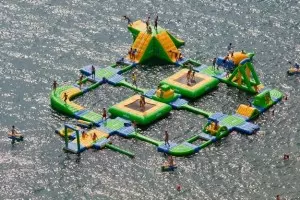 How about a yacht that doubles as a floating island paradise?
Buy all your friends
a cooler you can ride around town for just $1,000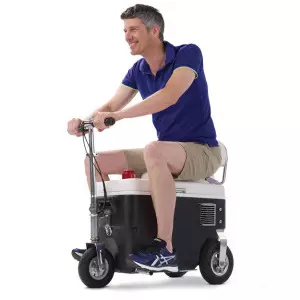 Like Dinosaurs?
You could put this life-size T-rex skeleton in your entry way for $100,000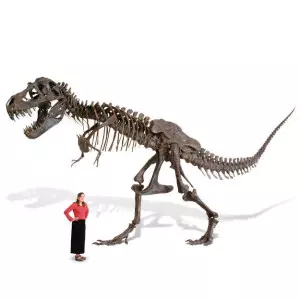 You could cover the entire surface
of a football field with $100 bills more than nine and a half times. Just for the fun of it.
Like Big Macs?
You could buy 145,658,263 of them for all your friends.
Maybe sensible real estate is your thing
With the median home price of $188,900 in the U.S., you could buy 2,752 investment properties.
Or you could buy
13,000 Real Property Management franchise locations
The Responsible Stuff
Get a lawyer. (or a team of lawyers) You'll need someone to handle the legal stuff. Because all but a handful of states (DE, KS, MD, ND, OH) have laws that require the lottery to release the name and city of residence to anyone who asks, you'll want to stay as anonymous as possible. The good news is most states will allow you to form an LLC (one place a lawyer comes in handy) to claim the winnings so you can come forward as the LLC name instead of your name. Get a financial planner. Believe it or not, $520 million is hard to spend. You need to plan for your (and your family's) future by creating an annual income or allowance, budget, investments, etc. You also need to keep your money safe and by hiring a good financial planner, that's a good start. Of course one of the first things you will want to do is buy real estate. Since the most expensive home currently on the market is priced at $200 million, you have plenty of cash for that or, more realistically, something more suitable. Many financial planners suggest not spending more than 30 percent of your annual income on housing. "I have $520 million—I don't have an annual income anymore!" Let's do some calculations: Divide your winnings by 30 (to mimic a 30-year-fixed-- the type of mortgage most Americans prefer) to establish your "yearly income". Now multiply that amount by 30 percent to find your housing allotment, which figures out to be about $5.2 million you can spend on your new home.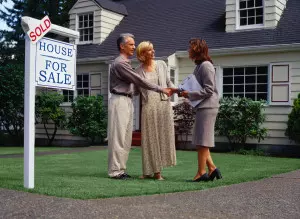 The Philanthropic Stuff
You could build 52,000 "tiny-homes" for the homeless.
Pay off medical or veterinarian bills for families
Pay rent for a struggling single mother
Give money to church or a charity
Buy groceries for a family in need
Funny Stuff
There's a lot of chatter on social media sites about what they would do with the winnings. While many people dream of cars, houses and vacations, some people have plans to solve world problems or to just make life a little easier for those not so fortunate. Then you have the people that are just goofing off and having fun. I pulled some of my favorite answers to the question "What would you buy if you won the $1.5 billion dollar Powerball lottery?" and shared them below.
"What would you buy if you won the $1.5 billion dollar Powerball lottery?"
"The Internet."
"A Senator"
"I have about six things in my amazon cart that I've been putting off buying.... I'll finally get that heating pad and bike lock"
"Giant battle bots"
"More powerball tickets"
"A new identity so I can hide from my relatives"
"The presidential election"
"A car I could peel out in"
"I would pay Peyton Manning to come and hang out with you for the day. It would be required he only speaks in the Nationwide signing voice at all times."
So then the question falls to you--What Would You Do With the Money?
May the odds be ever in your favor!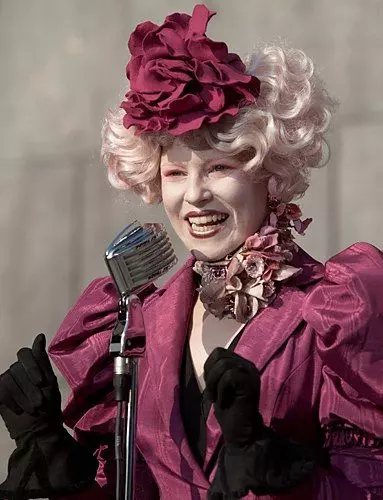 We are pledged to the letter and spirit of U.S. policy for the achievement of equal housing opportunity throughout the Nation. See Equal Housing Opportunity Statement for more information.
Get the Neighborly App
In addition to Real Property Management's expert skills in managing your rental property, you can utilize Neighborly's other brands to maintain and enhance your home. Use the Neighborly App to get connected to local home service professionals. Download and receive offers only available on the App.
Depending on current health and safety regulations in your area, some of the services mentioned in this post may not be available. Neighborly service providers will follow the latest health and safety guidelines provided by the local and state governments. Please check with your local Neighborly service provider for details at the time you need service(s).
Download It Today
Check out these other helpful stories
Get an assessment from your local
Real Property Management
office.