Year in Review – How good were our 2017 Predictions?
Each year the Real Property Management organization predicts the economic outlook for landlords at the start of the new year. At the end of year, we look back at our forecast and assess how well we did before offering predictions for the coming year. This post is to review our performance in 2017.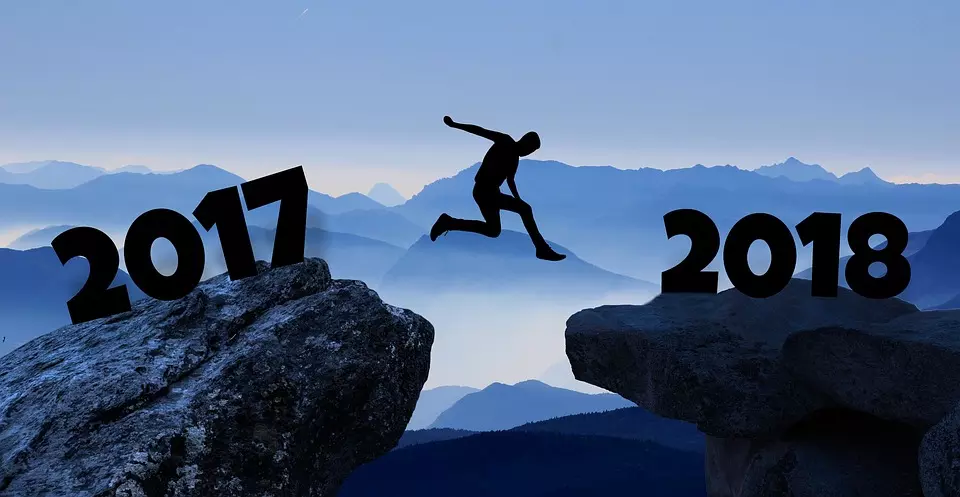 Here's what we predicted and what really happened:
Prediction #1 – Rental rates will continue to increase faster than inflation. This means that property investors should anticipate better cash on cash returns when tenant renewals with market-level rents are done.
Reality – Rental rates did increase faster than inflation. Year over year rental rates increased 4.9% as of September 2017 compared to 2.2% CPI increase through November according to the Bureau of Labor Statistics. We believed rates for a three-bedroom (3BR) single family residence (SFR) would top $1,500 per month. As of 3Q17, the actual number was $1,473 according to RentRange. If rates climb by $27 or 1.8% in the fourth quarter, our specific prediction will also be accurate.
Prediction #2 – Vacancy rates will remain in the low 5% range for single family residences. The time to fill vacancies should be relatively short compared to prior years.
Reality – During the first and second quarters of 2017, vacancies for 3BR SFR were stable at 4.9%. During the third quarter, they increased to 5.2%. Our prediction was accurate.
Prediction #3 – Mortgage rates will increase in 2017.We predicted mortgage rates would increase from the 3% range in 2016 to the 4% range in 2017. Property investors will incur higher financing costs for new investments, and it will be unlikely to refinance existing properties at a lower interest rate.
Reality – According to Wells Fargo, a 30-year fixed rate mortgage is now 4.125%. However, there are rates being advertised online for as low as 3.875%, but the criteria to achieve that low rate is suspect. We count this as an accurate prediction.
Prediction #4 – Foreclosures will remain at a low level. We predicted the delinquency rate including loans in foreclosure to remain about 2.6% or lower. Finding new investment property opportunities will become more difficult.
Reality - The most recent CoreLogic data claim the rate is now 2.1%. Another accurate prediction.
Prediction #5 – House prices will continue to increase faster than inflation. It will be more difficult to find investment deals.
Reality - According to Zillow, median home prices also increased this year, rising 5.8% from $234,400 in November 2016 to $248,000 in November this year. This marks the 69th straight month of annual increases. With inflation at 2.2%, our prediction was correct.
Prediction #6 - New housing developers will plan for some rentals. We predicted that builders would save some houses for rentals, instead of selling all outright. Investors might want to contact new housing developers about investment opportunities.
Reality - Unfortunately, there is no quantitative data available to prove or disprove our prediction. Anecdotally, there is evidence that this prediction came true, although the developers may not be keeping the deeds to the new construction. Instead, American Homes 4 Rent and Colony Starwood Homes announced in May of this year that they planned to purchase newly constructed properties from multiple builders during the year. Privately held AHV Communities LLC is planning whole neighborhoods for renters. So, our basic prediction was correct – new housing construction intended as rentals, but who owns the rentals was slightly off target. At the end of 2016, we were correct with 75% of our predictions. For 2017, our batting average is closer to 90%. We have raised the bar! Now we start work on our predictions for 2018. Watch for these in January. Landlords and those looking to invest in rental properties can benefit by keeping Real Property Management predictions in mind. Based on our track record, our predictions might help you improve the performance of your existing and future real estate investments.
We are pledged to the letter and spirit of U.S. policy for the achievement of equal housing opportunity throughout the Nation. See Equal Housing Opportunity Statement for more information.
Get the Neighborly App
In addition to Real Property Management's expert skills in managing your rental property, you can utilize Neighborly's other brands to maintain and enhance your home. Use the Neighborly App to get connected to local home service professionals. Download and receive offers only available on the App.
Depending on current health and safety regulations in your area, some of the services mentioned in this post may not be available. Neighborly service providers will follow the latest health and safety guidelines provided by the local and state governments. Please check with your local Neighborly service provider for details at the time you need service(s).
Download It Today
Check out these other helpful stories
Get an assessment from your local
Real Property Management
office.