Best Ways to Maximize your Rental's ROI in 2022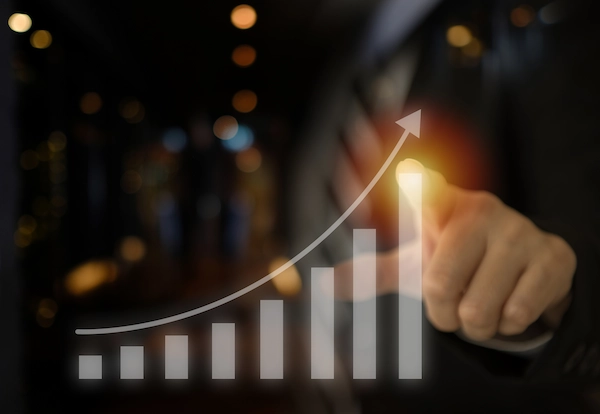 If you've taken the leap into single-family rental property ownership, chances are that you have one main goal in mind: to make a profit. And while investing in rental real estate can be a very lucrative way to go, to make it pay, you've still got to use smart strategies to ensure that you're getting the best possible return. The good news is that there are steps you can take now to maximize your property's return on investment in the new year. Here are a few of the top tips for maximizing ROI this year from rental management pros!
Proactive Maintenance
To get the best possible return on your single-family rental property, it's important to start by getting – and keeping - your property in move-in condition. This is true whether you currently have a tenant or not. The quickest way to lose money on a rental investment is to let the condition of your property deteriorate, or assume that your tenant will be handling all of the necessary maintenance and repairs themselves. Instead, it's important to set up and carry out a proactive property maintenance schedule.
Proactive property maintenance is all about catching and taking care of small problems before they develop into larger, much more expensive ones. Implementing proactive maintenance begins with regular, detailed property inspections, then includes both preventive maintenance and making small repairs and improvements as they are deemed necessary. Despite the fact that you are doing more maintenance more often than your more traditional wait-until-it-breaks approach, over time proactive maintenance tends to cost less than dealing with expensive emergency repairs and, in the end, ensures your cash flows stay in the black.
Upgrade Marketing and Screening Process
Another important way to keep your rental income high and expenses low is to market your rental property and screen potential tenants more effectively. In a very literal sense, your ability to profit from your investment depends on finding a quality tenant who will not only keep the property in good condition, but who will also pay their rent every month, on time and in full. If you are experiencing long vacancies or are having difficulty collecting the rent, you can address both issues through upgrading your marketing and screening processes.
On the marketing side, having professional materials, quality photos, and these days, a virtual walk-through of your property are all important to drawing in the kind of tenant you want. Of course, you should first identify who your ideal tenant is, and then customize your marketing message to best appeal to them. You also need to advertise in places where your ideal tenant spends their time. In some situations, you may still be able to get away with simply sticking a "For Rent" sign in the window and placing a classified ad in the local paper. But for many property owners, reaching tenants will mean going digital, using social media, websites, or online rental listings. Consider using a quality property management company like Real Property Management, equipped to take care of activities like these far more thoroughly than most individuals.
Similarly, finding a quality tenant depends on a thorough but efficient screening process. It's important to collect information and check an applicant's criminal and financial background, as well as to reach out to their references and prior landlords. The more carefully you screen beforehand, the more likely your tenant will be the responsible renter you've been hoping for.
Cultivate Positive Tenant Relations
Of course, finding a good tenant is still just step one; in order to really maximize your ROI, it's important to encourage your tenant to stay in your rental home long-term. Reducing tenant turnover and vacancies is a key part of maintaining positive cash flows, since both eat away at your rental income.
So how do you encourage a tenant to stay? One effective approach is to cultivate a positive, professional relationship with them. Studies have shown that when tenants respect their landlord and have a history of positive interactions with them, they are far more likely to stay in a rental and renew their lease. Some of the key elements of good tenant relations include:
frequent, positive communication;
offering different ways to stay in touch;
setting clear expectations;
treating your tenants – and their time – with respect;
being available and responsive to their concerns; and
offering convenient ways to pay their rent.
In these and other ways, you can foster good relations with your tenant and, at the same time, maximize your investment's return.
Professional Property Management
As you can see, ensuring that your investment rental property will pay off takes both time and work. Owning and effectively managing one or more rental properties is a real job, one that takes a range of know-how and skills. For this reason, a great way to maximize your ROI is to hire a professional property management company like Real Property Management. Not only will a quality property management professional have detailed knowledge of the rental market that they can use to your advantage, but they can also help you handle everything from maintenance to tenant relations and beyond. A good property management company will also be able to give you recommendations on how to improve your property, increase your rental rate, and reduce costs. For this reason, having the right professionals on your side can be one of the best ways to ensure the long-term profitability of any rental property.
*Real Property Management, its members, officers, directors, owners, employees, agents, and representatives are not investment, financial or tax advisors. All information provided herein is for informational purposes only. You should not construe any such information or other material as legal, tax, investment, financial or other advice. All information included herein is of a general nature and does not address the circumstances of any particular individual or entity. There are risks associated with any investment.
We are pledged to the letter and spirit of U.S. policy for the achievement of equal housing opportunity throughout the Nation. See Equal Housing Opportunity Statement for more information.
Get the Neighborly App
In addition to Real Property Management's expert skills in managing your rental property, you can utilize Neighborly's other brands to maintain and enhance your home. Use the Neighborly App to get connected to local home service professionals. Download and receive offers only available on the App.
Depending on current health and safety regulations in your area, some of the services mentioned in this post may not be available. Neighborly service providers will follow the latest health and safety guidelines provided by the local and state governments. Please check with your local Neighborly service provider for details at the time you need service(s).
Download It Today
Check out these other helpful stories
Get an assessment from your local
Real Property Management
office.