Real Property Management Offices Benefit from Business Coaches
Real Property Management offices are all locally owned and operated, however, the owners of these offices are never alone when it comes to running their business more effectively. Bryan Piggott and Dee Park, the Business Coaches at Real Property Management Franchise Support, provide resources for the national brand in terms of physical and digital materials, as well as access to an entire support system in the Franchise Support Center.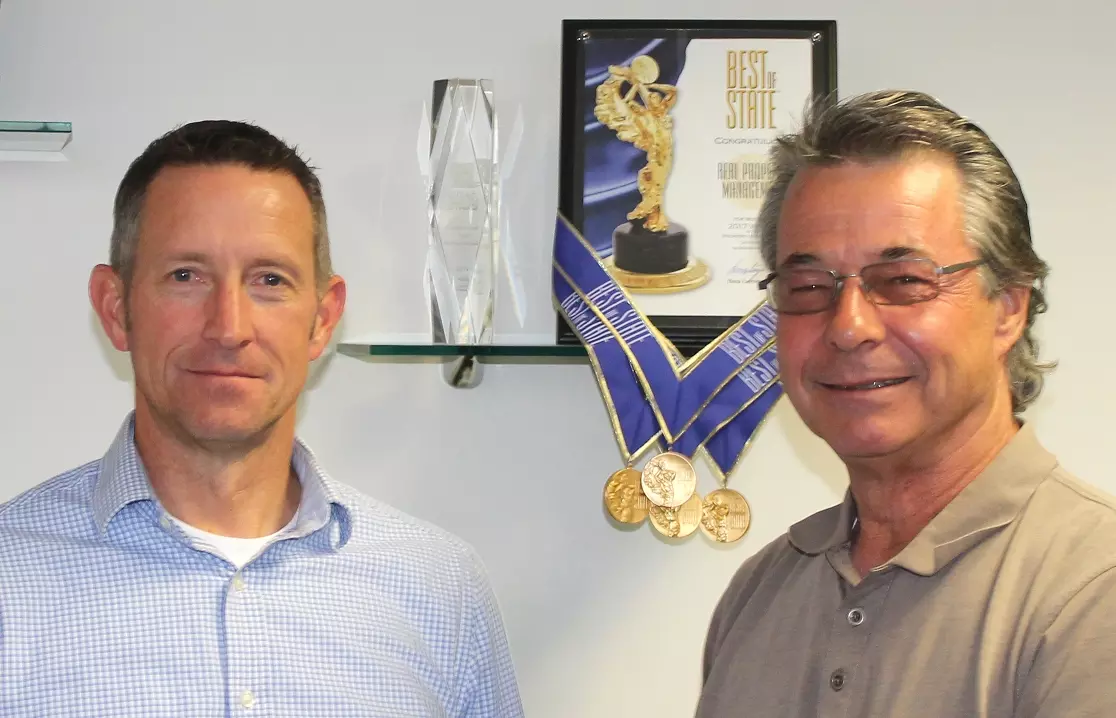 Real Property Management Business Coaches Bryan Piggott (left) and Dee Park (right)
Bryan and Dee focus heavily on 4 simple Business Drivers – Growth, Financial, People, Franchisee Involvement - for each office, and guide them in a way that builds efficiency.
Every owner is invited to speak with their Business Coach at least twice a year for an in-depth business review. These calls allow Franchise Support not only to provide guidance on the backend, but also to build more value for the homeowners that the offices serve.
The Business Coaches provide advice and assistance when it comes to providing high quality, timely service for the properties that are being managed. The Business Coaches also assist in setting up proper training for franchise office staff to show them how to work effectively in a Real Property Management office.
In facilitating all this training, Dee and Bryan often reach out to the other Franchise Support center departments to connect with franchise owners and staff. Training can cover anything from accounting questions to paid advertising vendor reviews.
For added coaching, franchise owners are given access to the Real Property Management University (RPM-U) internal resources. This consists of online courses that have been designed by the franchise support center to walk office owners or their staff through the processes necessary to run a Real Property Management franchise office. While the courses cover a significant amount of information, the business coaches can assist with any additional questions that come up as the courses are being completed.
For example, part of this training is learning how to properly place tenants in properties. Real Property Management prides itself on placing only the highest quality tenant in each managed property, and our business coaches will link the office owner or staff with experts that can answer any questions that may come up pertaining to tenant selection. As a result of this assistance, vacancy rates have improved as the quality of tenants has gone up across our system.
The entire Franchise Support center works hard to provide the best support for each of our Real Property Management offices, and as Dee and Bryan work with each office individually, we are constantly improving the quality of service we provide. The training and development that each franchise owner has access to is invaluable in the effort to improve the quality of service, and the people benefiting the most from that effort are the owners and residents of each property we manage.
Related Article: Read about how Real Property Management Customer Surveys Matter
We are pledged to the letter and spirit of U.S. policy for the achievement of equal housing opportunity throughout the Nation. See Equal Housing Opportunity Statement for more information.
Get the Neighborly App
In addition to Real Property Management's expert skills in managing your rental property, you can utilize Neighborly's other brands to maintain and enhance your home. Use the Neighborly App to get connected to local home service professionals. Download and receive offers only available on the App.
Depending on current health and safety regulations in your area, some of the services mentioned in this post may not be available. Neighborly service providers will follow the latest health and safety guidelines provided by the local and state governments. Please check with your local Neighborly service provider for details at the time you need service(s).
Download It Today
Check out these other helpful stories
Get an assessment from your local
Real Property Management
office.