Top Extras and Amenities Tenants Want in a Rental Home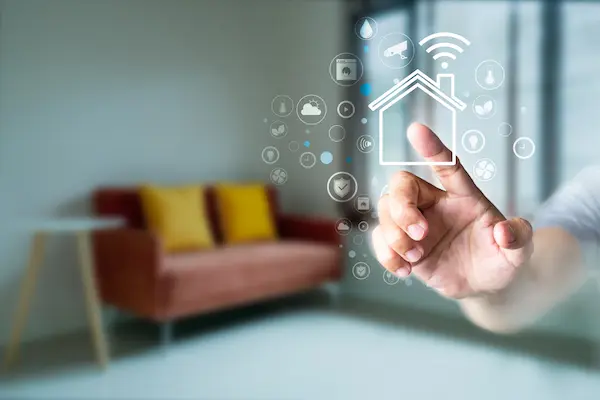 If you were to ask any rental property owner to describe what tenants are looking for in a rental home, most of their responses will start with things like a good location and move-in ready condition. But to maximize your rental's income potential, especially in a very competitive market, you'll need to look beyond the basics. The fact is that there are a number of amenities that might bring eager prospective tenants to your door – even if your rental property has one or more perceived drawbacks. So, what are the top extras and amenities that single-family rental property owners can use to attract quality tenants? Let's take a closer look at the things that tenants ask for the most often – and how you can offer them while still making a profit every month.
Utilities
Including utilities can be a big draw, especially if your tenant demographic draws from busy professionals, college students, or retirees. These folks are often looking to simplify things at home, and having fewer bills to worry about can be very attractive. For this reason, including utilities in the monthly rent can be part of a very successful management strategy.
But if you're concerned about your tenant running up your utility bills, you'll need to take steps to improve the efficiency of those utilities first. Here are a few ways the pros recommend keeping costs down:
Electricity. The first thing you should do to keep your electricity bill as low as possible is to conduct an energy audit on your rental property every year. Air leaks, insufficient insulation, and other seemingly minor issues can all add up to big energy costs over time.
Your next steps should be to install LED light bulbs in every fixture, and install a smart thermostat. Both will help reduce your energy costs while keeping your tenant comfortable.
Water and Sewer. For most single-family properties, the water and sewer bill stays relatively consistent throughout the year. But you can keep your utility bill under control by being proactive with your property's plumbing. Even small water leaks, a running toilet, or other issues can waste a lot of water over time, which all adds up on your monthly bill. Installing low-flow toilets or showerheads can help even further, especially if you are concerned about your tenant taking long showers each day.
Other water-saving strategies include updating your landscaping to include more hardscape and plants with low water requirements. By simply reducing the size of the lawn or adding a gravel path, you can not only make regular maintenance easier, but keep your water bill as low as possible.
Natural Gas. Appliances that run on natural gas can be a real problem area for many property owners. But you can avoid excessively high natural gas bills by ensuring those appliances get regular maintenance and are replaced before they become energy vampires. You can also cut costs by lowering the temperature on your water heater to 120 degrees Fahrenheit. This will make sure your tenant has plenty of hot water without putting a dent in your cash flows.
High-Tech Extras
Another big draw, especially for the younger adult demographic, are high-tech extras. Tenants today like the ease and convenience of high-tech tools, just like many homeowners do. The good news is that you don't have to go all in with your tech upgrades. Offering just a few attractive features can be enough to make a big difference in your rental property's appeal.
Possibly the most strategic and cost-effective high-tech extras you can offer your tenants include:
High-Speed Internet. Nowadays, more people than ever depend on having a reliable, high-quality internet connection at home. By including a good internet service pre-installed in your rental property, you appeal to these types of tenants. One of the biggest annoyances of moving into a new rental house is waiting for the internet company to come out and start a new service. But if you can promise your rental property's internet will be ready to use the moment the tenant walks in the door, you may find a sudden uptick in eager applicants – and a way to include that convenience in the monthly rent.
Smart Home Upgrades. Smart home systems are all the rage right now, and there are many to choose from. Some are quite extensive and include everything from voice controls to smart locks and lights to security cameras. But you don't need to go that big to reap the benefits of smart home upgrades. Simply offering a smart doorbell, for example, which the tenant can access through an app on their phone, or a smart thermostat, could be enough of an upgrade to increase your property's appeal.
Online Payments. If you don't already accept rent payments online, you've fallen far behind the times. Tenants like the convenience of quick, automated payments. There are different services you can sign up for – at an extra cost, of course – or, you could hire a property management company that offers an online payment system at no additional cost.
Opt-In Services
Appealing to today's new tenant demographics may mean thinking a bit outside the box when it comes to extras and amenities. Depending on who your ideal tenant is, you may want to consider offering some opt-in extra services as part of your rental agreement – for an additional fee, of course.
While the most popular opt-in services that property owners offer are things like landscaping maintenance and cleaning, you may want to think creatively about what services your tenants, in particular, are likely to need and offer to provide them.
Landscaping Maintenance. With a bit of careful planning, you can offer yard maintenance to your tenants without spending a fortune. A green lawn, low-maintenance flower beds, and a patio or deck are all top features that tenants look for in a rental property's landscaping. These also happen to be great ways to keep maintenance simple and affordable. With a few upgrades and a quality vendor on call, you can make landscaping maintenance one of the most appealing parts of living in your rental home.
Cleaning Service. Not only might your tenants love the convenience of having a cleaning service on hand to help them keep the property in good condition, but you can also benefit from having a professional handling the upkeep on the inside as well as the outside of your rental home. A cleaning service might be happy to offer you a lower rate in exchange for a longer contract, which can make offering the service very affordable. Plus, a professional cleaner could notice maintenance and repair issues very early on, making it less expensive to manage your property maintenance over time.
Pest Control. A common service tenants often pay for is pest control. But chances are, you can find a pest control company willing to negotiate a fee lower than anything your tenants would pay, especially if you have more than one property you need treated. Not only might including professional pest control services among your opt-in services prove to be a popular choice, but you may be able to better than recoup your costs with a higher rent you will be able to charge.
Comprehensive Property Management. Of course, one of the most effective ways to access quality home service vendors and all the other perks is to hire a professional property management company to take care of it all. Not only will your tenants enjoy the conveniences and extras that only a professional property manager can offer, but you will have more time to spend growing your investment portfolio and optimizing your cash flows. A great property management company like Real Property Management can help you with all of these things and more!
We are pledged to the letter and spirit of U.S. policy for the achievement of equal housing opportunity throughout the Nation. See Equal Housing Opportunity Statement for more information.
Get the Neighborly App
In addition to Real Property Management's expert skills in managing your rental property, you can utilize Neighborly's other brands to maintain and enhance your home. Use the Neighborly App to get connected to local home service professionals. Download and receive offers only available on the App.
Depending on current health and safety regulations in your area, some of the services mentioned in this post may not be available. Neighborly service providers will follow the latest health and safety guidelines provided by the local and state governments. Please check with your local Neighborly service provider for details at the time you need service(s).
Download It Today
Check out these other helpful stories
Get an assessment from your local
Real Property Management
office.