Young Adults Still Choose to Rent
--Written by Ellen Chang for MainStreet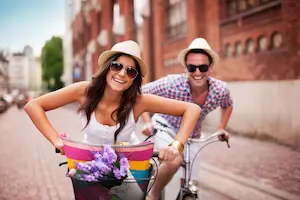 Although James Crosby is getting married later this year to his college sweetheart, the financial analyst said they do not have plans to buy a home in Atlanta in the next few years. While Crosby, who is 25, said he loathes paying rent and not building up equity in a home, renting has its benefits. Right now, it's easy for him to budget for rent in an apartment, because the amount he pays each month is static and he will not be faced with any costly surprises such as repairing an air conditioner. Like Crosby, fewer Americans are drawn to owning a home and plan to keep renting as wages remain stagnant and home prices have risen. A recent Gallup poll found that many people are content to be renters with 41% of non-homeowners who said they do not plan to purchase a home in "the foreseeable future." The gap is widening since only one of three people agreed with this sentiment two years ago. The percentage of people who own homes has dropped to 61%, which is the lowest figure in almost 15 years, the poll revealed.
[Tweet "Renting has its benefits. #NoRepairs"]
Tepid Economy Plays a Factor Both the desire and ability to buy a house is waning among some individuals, because "the economy has kept young people from forming their own households as quickly as they had before the financial crisis," said David Reiss, a law professor at Brooklyn Law School. Some Gen X-ers and Millennials are also living at home longer than previous generations and wind up deferring homeownership. The weak and soft job markets have impacted Millennials who are also faced with carrying a heavy debt load from having to finance their undergraduate degrees.
"I would predict that if the economy warms up for a reasonable time, expectations about homeownership are likely to change quickly," Reiss said. Until wages increase substantially, many people will not be able to buy their first home. As the prices of houses have increased, income levels have "not kept up with the changes, particularly in the last two years," said Ron Throupe, an associate professor in the Daniels College of Business at the University of Denver. "As buyers see a gap in equity needed versus what they've saved to buy, their expectation to buy wanes," he said.Yet there is hope that the current trend will reverse itself, said Throupe.
"There are young adults choosing urban apartment living, but that is likely a delay and not a 'never' for homeownership," he said. While Crosby said he faces pressure to buy a home in order to fulfill the great American dream, he said owning a home "is not as easy as people think it is" and comes with many other costs such as insurance and property taxes. The couple, with both members eager to advance in their current positions, plans to live in a rented apartment for a few years so that the two can be mobile if their career paths demand it. Once they have reached a certain goal and will be residing in a city for at least seven years, the Atlanta native said then he and his wife-to-be will be ready to commit to paying for a mortgage.
The perils of having a mortgage are more apparent to Americans now, especially for people who "do not feel secure about their employment prospects," said Don Lawby, the president of Real Property Management, a Salt Lake City-based property management company. As the number of people searching for jobs declines, the trend could shift, he said. In the aftermath of the recession, many people witnessed the severe impact on home prices, which demonstrated how even though values can rise for many years, the likelihood that they could also decline was not minuscule. Other people decided that owning a home "no longer makes sense to them," said Lawby.
[Tweet "Other people decided that owning a home no longer makes sense to them" ~ Don Lawby. #RealEstate"]
"The fact that housing prices can drop became real," he said. "The realization that one could lose money on a house scarred and scared many people."
Difference Between Rental Rates and Mortgages Widening In many metropolitan areas, renting is still more affordable than owning a home, especially for people who lack savings for a down payment, said Philip Martin, vice president of market research at Chicago-based Waterton Associates, whose portfolio comprises of 18,000 rental units. When the cost of buying a home exceeds the cost of renting one, people will gravitate toward waiting on making a purchase, said Lawby. The rental rates for single-family homes have jumped 5.5% over last year, according to Real Property Management's report.
"Owning a home is again more expensive than renting," Lawby said. "As rents increase and housing prices stall, the costs differential will eventually merge once again. At that point, home ownership will begin to increase." Even when people are ready to purchase a house, many cities and neighborhoods lack enough affordable housing. Many of the houses are either "too costly and more targeted to the 'move-up' buyer" and cannot compete with apartments which are less expensive, in better locations and offer many amenities, Martin said. The fact that fewer new homes are being built in moderate price ranges are also a deterrent.
Low Mortgage Rates Are a Benefit Despite low mortgage rates, many people still are not interested in purchasing a home even though "now is a great time to be in the market" because the prices of homes are predicted to continue their upward climb, said Josh Moffitt, president of Atlanta-based Silverton Mortgage Specialists. The perception that it is difficult to get approved for a mortgage without a great credit score is not true, he said. "Potential buyers still feel like they must have perfect credit histories and be able to put 20% down," Moffitt said. "Now there are more programs that are really geared toward lower credit scores, especially from the FHA, which only require a 3.5% down payment. People who have rebuilt their credit have a lot of options."
[Tweet "Rental rates for single-family homes have jumped 5.5% over last year. #RentalMarket"]
Over the next few years, Crosby also wants to build his credit score so he can obtain a good interest rate for his mortgage. Although he doesn't have any debt, Crosby also cannot show a lender that he has a history of consistently paying bills on time such as a car payment. By then he also hopes that the housing market has stabilized.
"It's about trying to find the best value and the cost of a home has shot up over the past few years," he said. "I don't want to buy at the highest price." Source: MainSt.com
We are pledged to the letter and spirit of U.S. policy for the achievement of equal housing opportunity throughout the Nation. See Equal Housing Opportunity Statement for more information.
Get the Neighborly App
In addition to Real Property Management's expert skills in managing your rental property, you can utilize Neighborly's other brands to maintain and enhance your home. Use the Neighborly App to get connected to local home service professionals. Download and receive offers only available on the App.
Depending on current health and safety regulations in your area, some of the services mentioned in this post may not be available. Neighborly service providers will follow the latest health and safety guidelines provided by the local and state governments. Please check with your local Neighborly service provider for details at the time you need service(s).
Download It Today
Check out these other helpful stories
Get an assessment from your local
Real Property Management
office.