Renting Properties Provides Cash Flow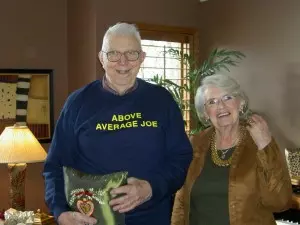 Renting property is in Joan Holmes' DNA. She told us, "When my father died at a young age my mother needed income so she rented rooms to girls. My grandma told her to rent just one room then go from there. At one point there were 18 girls and one married couple on the property." Lessons Joan learned from her mother and grandmother helped her and husband Joe with their own real estate investing venture. Her mother's advice before they bought their first house was, "What have you got to lose?" They used one property to support the purchase of another. During their 50 years of marriage they've had a handful of investment properties. Joan says, "Every house we lived in became a rental when we moved out." [Tweet ""We have kept their rentals occupied and provided them the cash flow they want."~Josh Kattenberg"]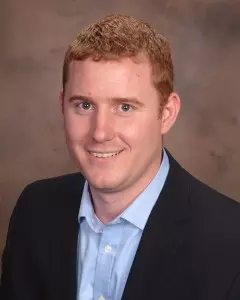 Josh Kattenberg
After self-managing their property then using a couple of property managers they knew renting properties provides cash flow but realized their income and cash flow could be better. Eventually the Holmes' found Josh and Derek Kattenberg, owners of Real Property Management Express in Sioux Falls, South Dakota, through a realtor who spoke very highly of them. "We were so impressed with them, and felt it was good to have the support and expertise of a national franchise company, especially as the world has become more regulated and more complicated. They keep abreast of codes, laws, and trends, both locally in Sioux Falls and nationally."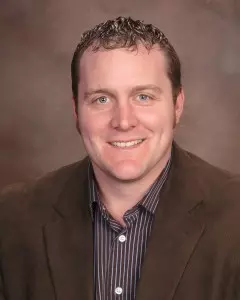 Derek Kattenberg
"They have been a Godsend," Joan says. "Josh and Derek changed everything overnight. We've never lost a day's rent and only paid leasing fees once because tenants have had long leases and paid to have the property re-rented when they left early. Also, we used to keep our rents low to keep good tenants and prevent turnover, but Real Property Management has been able to keep our rents at market rate." Joan also added, "Renters think they do you a favor by not telling you things are wrong or leaving you a bunch of furniture, but that's not true. Real Property Management's regular inspections of the properties have kept our rental homes in good shape." "Joan and Joe are knowledgeable investors and a pleasure to work with," says Josh. "We have kept their rentals occupied and provided them the cash flow they want." The Holmes' say they would have been out of the rental business by now had it not been for Josh and Derek. "Josh and Derek have acquired quite a reputation in Sioux Falls for being honest and professional," says Joan. "They are so passionate and conscientious with their work." And just like the realtor who referred Joan to the Kattenbergs, now Joan is referring them to others.
Find Your Local Property Manager Here
We are pledged to the letter and spirit of U.S. policy for the achievement of equal housing opportunity throughout the Nation. See Equal Housing Opportunity Statement for more information.
Check out these other helpful stories
Get an assessment from your local
Real Property Management
office.