Customer Profile: A Real Property Management Review
Good Things Happen When You Treat Owners and Tenants Well We often hear praise and receive letters from our property owner clients. Here' a story provided by a client who lives in Austin, Texas, and has a home managed by Real Property Management Today in Puyallup, Washington.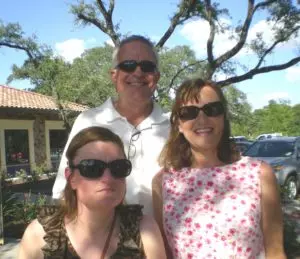 Karen Chambers and her family
My husband and I had considered owning rental property as an investment, but the thought of managing a rental seemed like a daunting task. Then the opportunity fell into our lap when visiting a brother in Puyallup, WA. My niece had just found her dream home but needed to sell her current home quickly in order to buy it. We decided to assist and buy her house, considering it might be a better investment than what we were getting on our stock investments.
Next, I had to find a property manager ... and a good one ... since we live out of state in Austin, Texas. The house was in a nice neighborhood, but after 5 children were born, my niece's family was bursting at the seams in this house, and it required some extensive fixing up.
I began calling one property management company after another with no one picking up. I left phone and email messages that were not returned ... or returned weeks later. I could not believe some of the voicemail greetings that were negative towards tenants, with warnings and lectures. I quickly dismissed them as possibilities as I would never want tenants that would be put through this!
Very early one morning, I gave Real Property Management Today a call, expecting to just leave another message for someone to call back later. To my surprise, Lee Rushton answered on the first ring! He was so genuine and positive, like "this is what I do. I take care of you and your property the same way you would expect it to be. I connected immediately! Lee was also familiar with the neighborhood growing up in the area.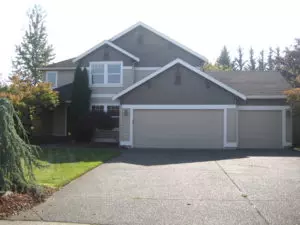 The Chambers' rental property
Lee Rushton was accommodating in fitting us into his schedule during our next trip to Puyallup to close on the house. We met at the property immediately afterward to do a walkthrough (while my niece was in the middle of packing) to point out the improvements to be made and what the house would rent for. He kept assuring me that this house would rent well.
Next, I met with April Barta from Real Property Management Today, whose friendly personality makes you love her at once. She is also professional, putting your needs as her priority. She knows exactly what needs to be done next with their network of tried and true contractors to oversee this huge upgrade in order to make the house rent ready. I was shocked when I asked how much RPM Today would charge for overseeing the services to get the house completed. April looked at me in surprise ... "we don't charge anything for this."
All we had to do was leave the keys with April and she took it from there, emailing me cost estimates and before and after pictures. April physically checked the house regularly and kept us informed of the progress. Everything went so smoothly with RPM Today in charge. It was almost unreal!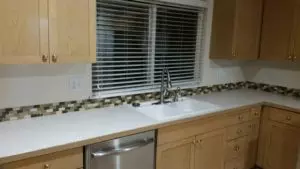 The house looked beautiful after a month of extensive cleaning, painting and upgrading by the RPM Today team. We did not want pets in our home, so we were expecting a long wait for a good tenant. The wait was not long. Our home was leased within a month and April provided the tenants a nice welcome gift. I'm happy that our tenants are regarded with the respect that I would want in renting. The RPM Today team told me that they do not micromanage the tenants, but they do micromanage your property. I and the tenants appreciate this, as the tenants point out even small things that could be improved when the house is inspected every 4 months. An added benefit in using RPM Today is the ease of doing taxes. Everything is organized in my online account. Even if my rental was just across the street, I would use RPM Today because of their professionalism, their knowledge and experience, all the services they provide, and their TRUSTWORTHINESS. It's so worth it!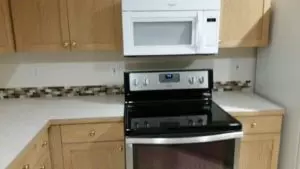 We were paying a financial advisor a high monthly commission to manage our stock money that we used to buy this rental property. Now our new investment in real estate is profiting much better, with RPM Today managing it for us.
We are so pleased and thankful for the RPM Today team. We are even considering another rental property in Puyallup. When you treat both the tenants and the owners well, good things happen!
Karen Chambers, Real Property Management Today Client
We are pledged to the letter and spirit of U.S. policy for the achievement of equal housing opportunity throughout the Nation. See Equal Housing Opportunity Statement for more information.
Get the Neighborly App
In addition to Real Property Management's expert skills in managing your rental property, you can utilize Neighborly's other brands to maintain and enhance your home. Use the Neighborly App to get connected to local home service professionals. Download and receive offers only available on the App.
Depending on current health and safety regulations in your area, some of the services mentioned in this post may not be available. Neighborly service providers will follow the latest health and safety guidelines provided by the local and state governments. Please check with your local Neighborly service provider for details at the time you need service(s).
Download It Today
Check out these other helpful stories
Get an assessment from your local
Real Property Management
office.